LG Display applied Micro Lens Array (MLA) technology to organic light-emitting diode (OLED) panels for gaming. MLA is a technology that improves screen brightness and viewing angle by using the principle of convex lenses. In addition to TVs, LG Display expanded their new core technology to gaming panels as well. This is in order to target the growing gaming market.

LG Display applied the MLA on the gaming OLED panels they launched this year. They expanded to gaming OLED panels after showcasing their MLA technology-based 3rd generation OLED TV panels at the beginning of the year. This is the first time MLAs have been applied for gaming OLED.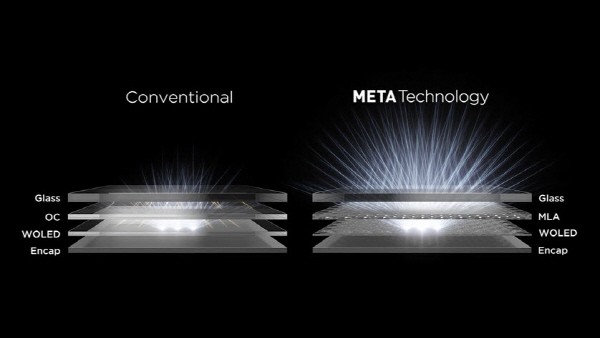 The MLA has tiny convex lenses forming a pattern that are too small to see with the naked eye. As it maximizes light emission by utilizing the principles of light refraction and reflection, it is able to achieve a brighter screen with the same amount of energy.

Previously, a considerable amount of light generated from the organic light emitting layer was unable to be emitted due to internal reflection inside the panel, creating limitations in increasing brightness. Depositing light-emitting organic material on top of the MLA can enable a significant amount of light, which was previously lost to internal reflection, to be emitted outside. MLA technology can improve brightness by up to 60% and viewing angles by up to 30%. When comparing the same level of brightness, it is able to have the effect of improving energy efficiency by 22%.

LG Display applied MLA to OLED panels for gaming because the high-performance gaming display market has been growing steadily despite the recession in IT market overall. According to the market research company, Omdia, OLED panel shipments for monitors are expected to rapidly grow from 770,000 units in 2023 to 3.25 million units in 2027.

LG Display plans on preoccupying the high-grade gaming display market with their OLED. They are supplying the panels to global IT device manufacturers and gaming gear brands, such as LG Electronics, Asus, and Corsair.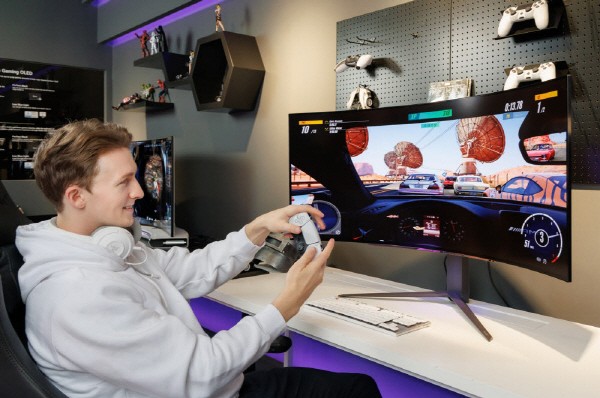 Reporter Sora Parks srpark@etnews.com