Foldable smartphones are evolving once again. For the next foldable phones, Samsung Electronics implements a design that makes complete contact between the screens when folded. The new design is targeted for the 'Galaxy Z Fold 5', which is scheduled to be released this fall.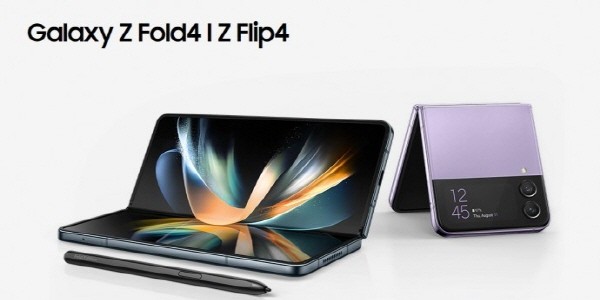 It has been confirmed that Samsung Electronics plans to apply a 'teardrop' type display to the Galaxy Z Fold 5. The display is rolled inside the main structure in a teardrop shape to form wrinkles spread widely. The shape of the display gives the name the teardrop, and it is called a "dumbbell" type hinge within Samsung.

The biggest feature of the structure is that both sides of the screens come into contact without gaps when the phone is folded. Samsung Electronics used a 'U-shaped' structure that the foldable display lifts slightly from the first generation products to last year's products, Galaxy Fold 4 and Flip 4.

The U-shape design considered the durability of a foldable display. The more sharp the angle of folding (curvature) of the flexible display, the more impact (stress) is applied to the folding portion, which causes damage to the display.

Samsung Electronics has overcome that challenge through the new teardrop type. The durability of Samsung Display's foldable display will also be improved.

It is expected to have a foldable phone that can be folded perfectly and can be easy to carry by making the screens completely in contact with each other.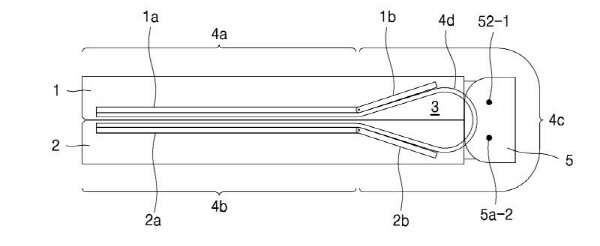 Samsung Electronics has secured this hinge technology on its own. Partner companies would carry out the production of related parts. The teardrop type hinge is likely to be applied to the fold series. It has not been confirmed whether it will be applied to the flip series.

Samsung Electronics is the No. 1 company in the foldable phone market. It is pioneering the saturated smartphone market through a new form factor of the foldable phone. Samsung Electronics has sold close to 10 million foldable phones last year.

By Staff Reporter So-ra Park (srpark@etnews.com)