LG Display introduced a solution that uses a transparentOrganic Light-Emitting Diode(OLED) as a new concept for display and installed it on the store's floors.

LG Display used the 'transparent OLED floor (T-floor) solution' for the first time at the new flagship store 'Kwangya@Seoul' of SM Brand Marketing, an affiliate of SM Entertainment Group located in Seongsu-dong, Seoul.

With the use of the transparent OLED floor, ads and information can be shown. This maximizes the promotion effect and efficiency of space utilization.

In the 'Kwangya@Seoul' store, 33 55-inch transparent OLED units were installed on the lounge floor. While displaying albums and idol goods (products offered), it offers a new shopping experience showing various graphic effects and product information like a hologram. This solution can be infinitely expanded to the desired size by connecting transparent OLEDs like a checkerboard. It generates less heat than conventional LEDs, making it suitable for indoor installation. By using special tempered glass, it can safely withstand heavy weight such as actual visitors and other installations.

In 'Kwangya@Seoul', an 'object showcase' combining transparent OLED, product display stand, and general OLED was also installed.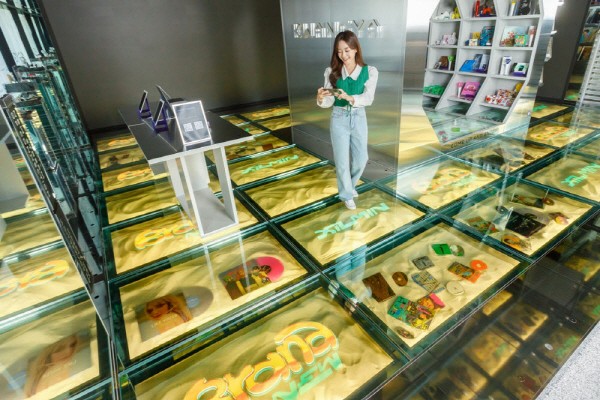 With the transparent OLED, product information and graphic effects are shown in a three-dimensional sense to enhance the promotional effect.

Min-Woo Cho, Head of Commercial Sales & Transparent OLED Biz Division at LG Display, said "Based on the infinite scalability of transparent OLED that can be applied to any space desired by customers, we will continue to discover solutions that maximize the utilization of various spaces, such as walls and ceilings, and of course, floors."

Reporter Park Sora srpark@etnews.com