MR Advanced Materials is investing 32 billion won to build an additional lithium hydroxide plant in Daegu. Once the new plant is completed in 2024, production will increase to 40,000 tons a year, which is triple the current production. It will also promote production and overseas expansion by directly securing lithium raw materials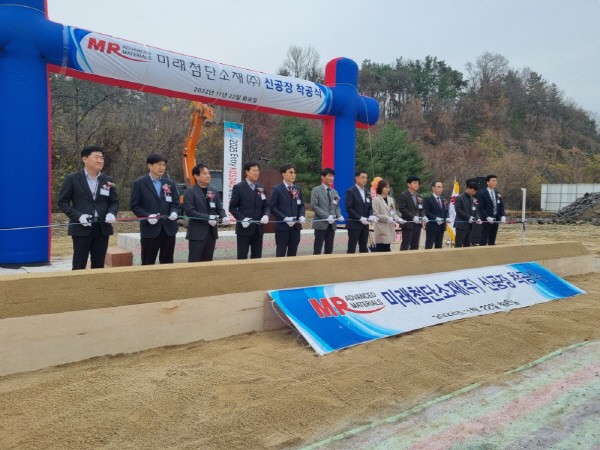 MR Advanced Materials held a ground-breaking ceremony for the second lithium hydroxide plant on the 22nd in Dalseong-gun, Daegu. It will invest 32 billion won by 2024 to build the plant on a site with gross floor area of 5,032 m2. A mass production system of the current 14,000 tons to 40,000 tons per year, will be established.

MR Advanced Materials is a company that specializes in cathode additive and lithium hydroxide pulverization. Lithium hydroxide and additive raw materials are pulverized and processed to supply them to cathode material companies. Its strength is that it not only pulverizes evenly in nanometers, but various particle sizes can be implemented to meet customer demands.

MR Advanced Materials was incorporated into MN Tech's subsidiary in February. MN Tech, which focuses on the display optical film business, acquired an 85% stake in MR Advanced Materials for 36.5 billion won in order to use the secondary battery material field as a growth engine. They announced that they will be investing 70 billion won in the secondary battery material business for the next two years. Building a new plant was a part of the implementation of the investment plan. MN Tech aims to generate stable profits by preoccupying the secondary battery material market.

The cathode material used to be the main business of MR Advanced Materials till last year, but this year, lithium hydroxide pulverization sales are occurring in earnest. The cumulative sales in the third quarter were 34.7 billion won, exceeding the total sales of 18.7 billion won last year. Sales are expected to reach around 45 billion won this year.

MR Advanced Materials will secure additional growth engines including an annual production system of 40,000 tons. From the existing lithium hydroxide business structure centered on processing, plans are to expand the pulverization processing ratio by directly purchasing raw materials. The establishment of overseas plants will be promoted as the production of secondary batteries in North America and Europe begins full swing, starting in 2025.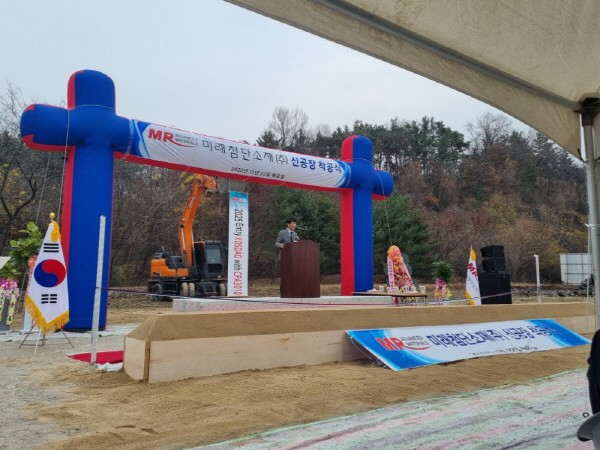 MR Advanced Materials signed a 10 billion won lithium hydroxide supply contract with a major domestic cathode material company in August. It's continuing to look for overseas customers in demand of additives that improve the stability of the cathode material structure. R&D capabilities will also be strengthened. MR Advanced Materials is aiming to achieve 200 billion won in sales within two years.

MN Tech, the parent company, is also expanding its secondary battery material business. MN Tech has recently started to acquire Korea Metal Silicon, which is a company that manufactures powder for silicon anode materials. It is expected that the anode material will be switched from the original graphite to silicon, which increases battery capacity. MN Tech also plans to secure the ability to blanket supply anode materials.

Secondary battery cathode material market size forecast

Materials: MN Tech

Reporter Yoon-Sub Song (sys@etnews.com)