Growth of 25.2 billion KRW→718.7 billion KRW in size
Expansion in VR·AR·wearable devices
Stronger materials, parts, equipment ecosystem foothold
Limits in mass production and price competitiveness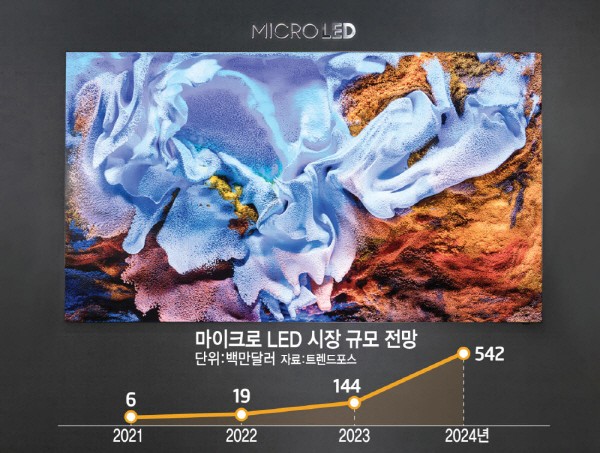 There have been projections that the micro-LED market in 2 years will grow by 28 times compared to this year. Unlike the current trends that were only applied to certain large screen displays, the range of application is expected to cover VR, AR, and wearable devices. TrendForce, the market analyst, has predicted that the micro-LED market will rapidly grow starting next year, and reach 542 million USD (718.7 billion KRW) in size by 2024. Compared the market size of 19 million USD (25.2 billion KRW) this year, it will increase by 28 times.

TrendForce analyzed that the expanding demand of micro-LED is the engine of growth for the market. Micro-LED had previously been used in expensive premium TVs or digital signage. The market did not grow quickly due to limitations in mass production and price competitiveness. It is projected that there will be serious demand for micro-LED in the markets for VR and AR devices and various wearable devices.

Google acquired the 5-year-old startup Raxium in May. Raxium is a company that develops micro-LED display technology for VR and AR devices. It is projected that Google's micro-LED-based VR and AR devices will begin to seriously enter the market. It is also known that Samsung Display is seriously considering micro-LED as a candidate for VR and AR device displays. It is expected that there will be demand for micro-LED from the markets for transparent displays and displays for vehicles equipped in digital cockpits.

The micro-LED material, parts, and equipment ecosystem becoming stronger is also playing a part in the expansion of the market. This is because cooperation between various companies, like companies for display panels, LED chips, transference equipment for mass production, and driving chips, are needed for micro-LEDs.

TrendForce chose △Taiwan's Innostar (Epistar, Unikorn Semiconductor, Lextar, etc.), △ China's BOE (BOE Pixey, HC Semitek, etc.), △ and China's China Star (Sanan Optoelectronics, etc.) as the leading forces of the micro-LED ecosystem. Korean companies that compose the micro-LED ecosystem include Samsung Electronics, Samsung Display, and Seoul Semiconductors. TrendForce said that Taiwan's Epistar and PlayNitride working together to establish a production line for 6-inch micro-LED epi-wafers is a leading case of the reinforced ecosystem.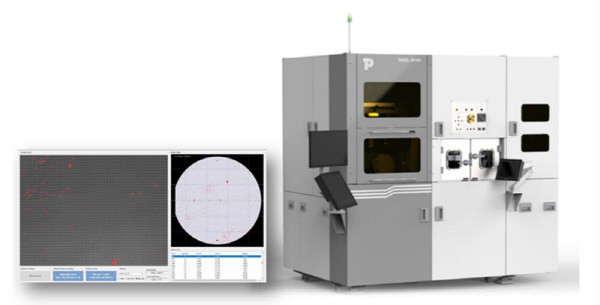 The greatest task is thought to be securing yield. This is because micro-LED transfer and defect repair is not very efficient.

A member of the micro-LED industry said that, "Material, parts, and equipment companies have recently been developing various equipment yield in addition to developing materials to improve transference rates." They went on to say, "Stabilizing yield will lead to securing price competitiveness of micro-LED."

Micro LED Market Size Forecast

(Unit : 1 million USD)

Reference : TrendForce

By Staff Reporter Dongjoon Kwon djkwon@etnews.com