First time applying LTPO TFT type panel
Reorgaznigin monopoly structure of Samsung Display
It is understood that LG Display has started supplying displays to Apple's new iPhone 14 Pro series models. The market has been monopolized by Samsung Display; however, it is showing a movement of reorganizing the market into a two-way war. Starting from the end of last month, LG Display claimed to have started supplying low-temperature polycrystalline oxide (LTPO) thin film transistor (TFT) type OLED panels to Apple. There was an initial production delay before the release of the new iPhone; however, it was reported that it received final approval from Apple after undergoing a technology supplementation process.

This is the first time that LG Display supplied LTPO OLED to Apple for mass-produced mobile products. LTPO OLED was first applied to the iPhone 13 that was released last year. It is a technology that can significantly reduce power consumption of mobile devices, and the technical difficulty of the technology demands a lot. The top model equipped with an LTPO OLED with a hole-punch display is the 6.7-inch iPhone 14 Pro Max, and it has the highest technology entry barrier.

The display for the iPhone Pro model was exclusively supplied by Samsung Display after the iPhone 14 was released. Samsung Display has a stable technology that has been mass-producing LTPO OLED for mobile use for over two years. Samsung Display earned the highest profit in the third quarter by supplying OLED exclusively to the iPhone 14 Pro Max model.

The portion of Samsung Display's shipments is expected to decrease with the addition of LG Display joining the market. China's BOE is supplying OLED panels only to the iPhone 14 general series. The regular iPhone models are equipped with low-temperature polycrystalline silicon (LTPS) OLEDs. Samsung Display will supply all four models of iPhone 14, LG Display will supply two models of iPhones, including regular and Pro Max, and BOE will supply OLEDs for regular iPhones.

Apple is reducing production of the iPhone 14 regular series, and significantly increasing the proportion of the Pro series. This is largely due to the operation of the 'class division' strategy, which focuses on high-spec Pro series, such as ultra-high-pixel cameras and hall displays. The proportion of Pro series production will be increased by 60-70%. The production of domestic display companies will increase as demand for the Pro series has increased more than initially expected.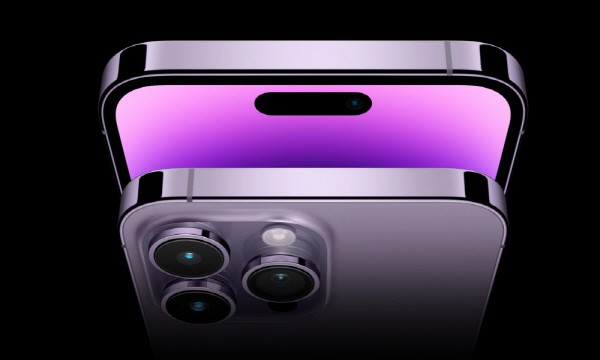 LG Display's fourth quarter earnings are also expected to improve partially with the new supply. It recorded 6.7714 trillion KRW in sales and 759.3 billion KRW in operating loss in the third quarter. LG Display actually switched to an emergency management system, and started to discover new businesses, manage inventory, and cut costs throughout the company.

An official from a market research company, Stone Partners, said, "Even though the iPhone 14 has started to decrease the production for its regular models, Samsung Display and LG Display are expected to maintain their original supply contract amount due to the popularity of the Pro series."

By Staff Reporter Sora Park (srpark@etnews.com)