Samsung Electronics is pursuing to release its next flagship smartphone, the Galaxy S23, early. It is a strategy to secure the premium smartphone market share by narrowing the duration between the release of Apple's new iPhone 14. Samsung Electronics' Mobile Experience (MX) division decided to have the release date for the Galaxy S23 sooner compared to its predecessor, and shared a roadmap with its partners. Samsung Electronics ordered parts production early as well.

A release date has not been confirmed, and there are rumors that goes around saying that the Galaxy 23 will be released in time for the year-end shopping season. The parts industry predicted that the release date will be two to three weeks earlier than its predecessor when considering the production period of parts. The release date of this year's Galaxy S22 was February 25th. Early release has a strong nature of 'atmosphere renewal' after a slump in the smartphone market. Samsung Electronics intends to change the market atmosphere by dispelling some of the game optimization service (GOS) controversies that surfaced at the beginning of the year.

Some interpreted the new release date as a stepping stone to check the box office success of 'iPhone 14'. Apple unveiled the iPhone 14, which has four times the number of pixels and improved display design compared to its predecessor, earlier this month. The market response to the new iPhone is more favorable than expected.

Apple will launch a new iPhone in Korea early next month. It is also noted that the iPhone 14 shipment price in Korea is high due to the high exchange rate. There was also a consensus that an ultra-high-priced 'iPhone 14 competitor' is needed in the premium smartphone market.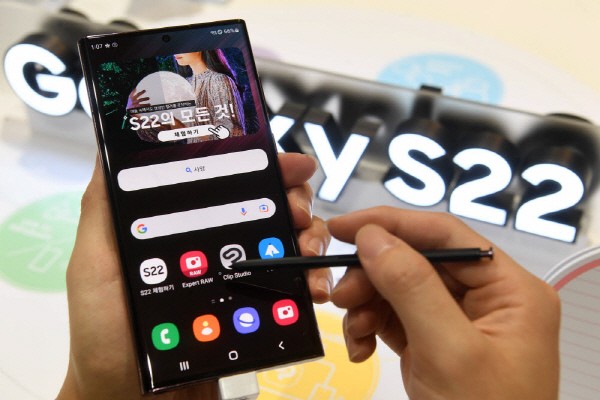 Samsung Electronics' Galaxy S23 has significantly improved camera specifications. The top model Ultra will be equipped with a 200-megapixel camera for the first time, which is the highest specification among existing smartphone cameras. It is anticipated that Samsung Electronics will carry out marketing focused on improving the quality of photos and videos. The performance of various components such as memory, sensors, lenses, and application processors (AP) have also improved with the advent of ultra-high-pixel cameras.

By Staff Reporter So-ra Park (srpark@etnews.com)