Declining market share for mobile and electronic devices
Strategy for 'One-chip' launch by increasing development speed
Focusing on developing high-value modem chip
New development considering new a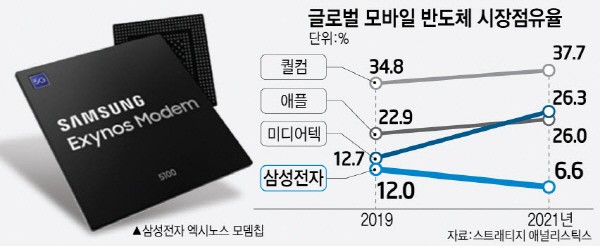 Samsung Electronics has split its research laboratory for semiconductor design business organization, System LSI system on a chip (SOC), into AI/computing and communication development sectors. The SOC research laboratory is an organization that develops a chip brand, 'Exynos', for mobile and electronic devices. It has developed artificial intelligence (AI), computing, and modem chips so far. The strategy is to rapidly develop AI/computing and communication chips, through the division, and to integrate them into one chip, then release the product. The next-generation product development will be done sooner than existing integrated organizations.

Samsung Electronics' market share in the mobile and automotive SOC markets has been on the decline lately. Especially in the premium mobile market, Samsung Electronics were pushed out to a single diget share due to Qualcomm, MediaTek, and Apple. Samsung Electronics' mobile AP market share fell from 12.0% in 2019 to 6.6% last year according to market research firm Strategy Analytics (SA), On the other hand, the leader of the field, Qualcomm increased its market share from 34.8% in 2019 to 37.7% last year; Apple increased from 22.9% to 26%.

It is anticipated that Samsung will focus on the development of modem chips for communications towards the high value-added premium smartphone and SOC market. The modem chip for communication provides 5th generation (5G) new frequencies, and the competition for 6G modem chip technology development is in process. Samsung and Qualcomm are developing new products with extended 5G modem chip frequency bands, and Apple has also began the development of 5G modem chips.

Samsung Electronics is expected to develop new technologies more efficiently than its competitors by splitting the modem chip development organization. The next-generation modem chip is developed considering not only smartphones but also new applications for augmented reality (AR) and virtual reality (VR). Samsung also faces challenges include supporting various band frequencies, introducing AI technology, and improving signal efficiency for communication. The manpower of the SOC development department is reinforced along with the division of the organization. The exact number has not been confirmed, but they will have about 300 employees.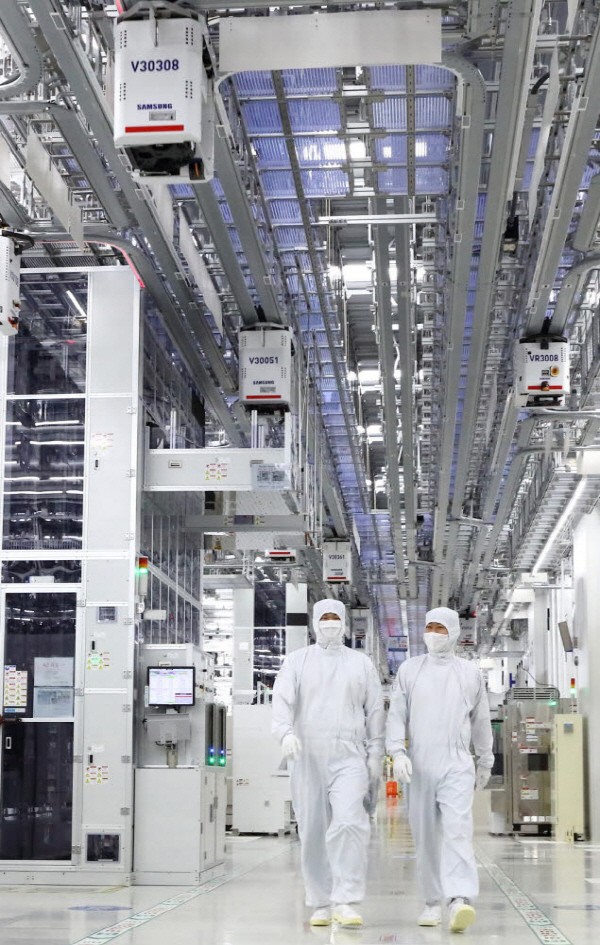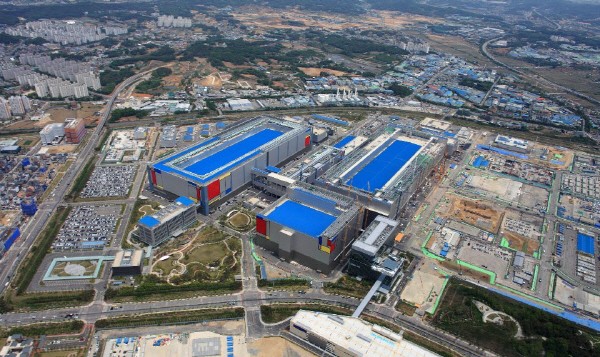 By Staff Reporter Ji-woong Kim jw0316@etnews.com