Aimed at jobs such as developers and designers
Expected to supplement insufficient SW development manpower
Support recruitment for foreign students and Korean companies
Establishment of 'K-Digital Gl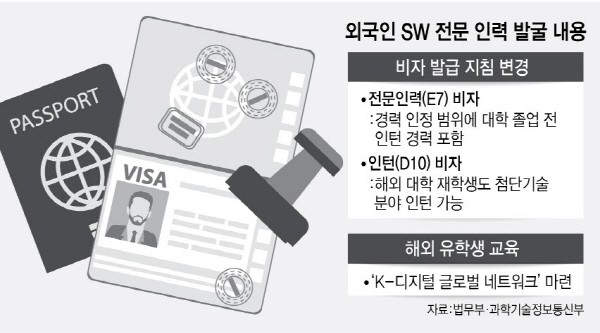 The government is expanding the number of foreign software professionals to address the shortage of software developers. The Ministry of Justice decided to include internship experience before graduating from university in the scope of career recognition for receiving the professional manpower (E7) visa that foreign software developers need to get jobs. Foreigners graduating from university are now able to issue E7 visa.

Unlike the simple employment (E9) visa, the E7 visa is for specialized occupations such as developers and designers, and requires a degree and experience. Applicants must meet one of the following requirements, △Master's degree or higher, △Bachelor's degree and at least 1 year of work experience, and △5+ years of work experience. Due to the change in visa issuance guidelines, internships while attending university will also be recognized as experience. The Ministry of Justice revised the intern (D10) visa system last month, prior to this, so that overseas university students can also intern in the domestic high-tech field.

It explains that there is demand from foreign students who want intern in Korea before graduation, and there is demand for foreign interns from domestic information technology (IT) companies. The Ministry of Justice and the Ministry of Science and ICT are planning to revise the high-tech visa system, including the E7 visa, to expand the recruitment of foreign software specialists.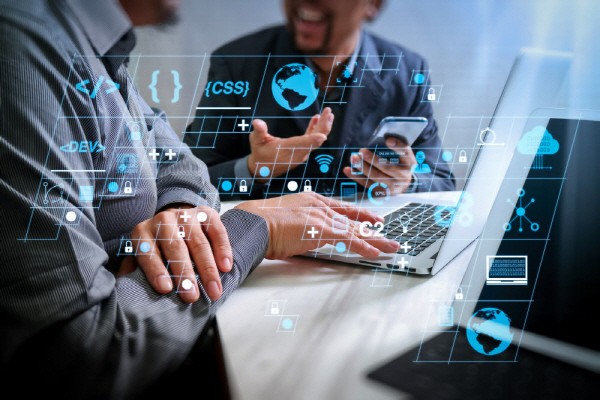 Recruitment of foreign students residing in Korea to domestic companies will also be expanded. The Ministry of Science and ICT has prepared the 'K-Digital Global Network' so that overseas students can complete digital education in Korea and find employment in domestic companies. The Ministry of Science and ICT is preparing to link internships for 50 Vietnamese students after they complete their SW education this month, as the first case for the K-Digital Global Network. The trainees are selected based on their SW competency such as their ability to use programming languages, as well as IT project participation experience, Korean language proficiency, and employment requirements such as visa, regardless of their majors.

Sejong University professor Sung-wook Baik said, "Most of Silicon Valley developers in the US are foreigners," and, "Since SW development requires talking with the code itself, there is no language barrier, so it is not difficult for Koreans and foreigners to communicate and work." Professor Baik added, "Foreign developers will be helpful in terms of globally expanding domestic software in the future."

By staff reporter Hye-mi Kwon (hyeming@etnews.com)