"Give 10 for the price of 1 license"
Practically free sales to domestic fabless
Aiming to expand the market with price competitiveness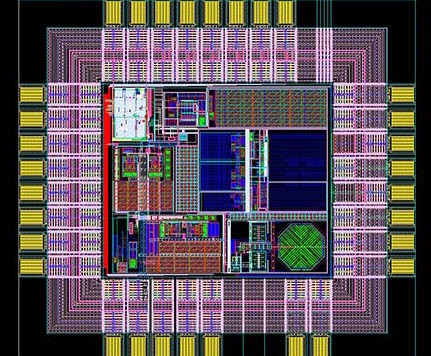 Chinese semiconductor Electronic Design Automation (EDA) tool makers have begun a low-cost attack on domestic fabless that is close to 'free'. It appears to be an attempt to expand the market with price competitiveness, since the US have blocked the export of EDA tools. Primarius, a leading EDA tool maker in China, is aggressively targeting the domestic fabless industry offering low-cost sales. Small and medium-sized semiconductor fabless and startups, which find expensive EDA tools purchases burdensome, are being targeted. They are reportedly targeting some EDA tool license support organizations and distributing its products practically free of charge.

EDA tool licenses usually have a 'list price' for external use, but actual purchases are determined by negotiating with customers. Primarius also set a list price, similar to that of its competitors but is known to be distributing multiple licenses at the cost of one license. An official from the semiconductor industry said, "While they only receive the cost of one license, in reality they sometimes grant up to 10 licenses," adding that, "It is a sales strategy that tells you to try it first because you don't charge an initial license fee." If 10 licenses are granted at the same list price as competitors, it takes just a simple calculation to know that the price is reduced to 1/10.

China's attack is a strategy to increase its influence in the EDA tool market since the use of EDA tools made in the US are limited due to the US-China conflict. The US also blocked the export of EDA tools to keep an eye on the growth of Chinese semiconductors. China urgently developed their own EDA tools and expanded the market, since they also heavily depended on EDA tools from the US. Since the user expansion of EDA tools is directly related to market influence, this is being interpreted as an attempt to secure Korean users through a low-cost attack.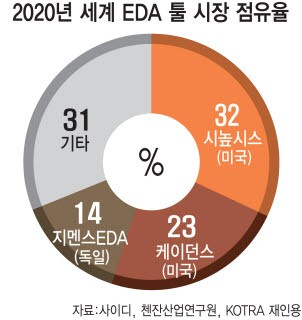 The fabless industry's response is lukewarm. This is because they have been focusing on the EDA tools from the top three global companies: Synopsys (US), Cadence (US), and Siemens EDA (Germany). The domestic market share of these three companies is estimated to be 80-90%. A CEO of a fabless said, "The actual performance of Primarius is not bad, but Primarius's adoption is stagnant because of various issues such as an increased dependence on China," adding that, "Even though price competitiveness is excellent, but it will not be that easy to switch right away." Design houses that support semiconductor design are known to not be considering adopting Chinese EDA tools.

Foundries are a little different. Collaborating with Chinese EDA tool companies is inevitable in order to expand customer base, not only in Korea but also in China's fabless. This is because the foundry process sees benefits when it secures more fabless after it is optimized with various EDA tools. Samsung Electronics' foundry adopted Primarius and Phlexing EDA tools based on this. Samsung Electronics announced in June that it had optimized Primarius' EDA tool 'SDEP' in its foundry.

◇ Glossary

Semiconductor Electronic Design Automation (EDA) Tool = Software used to design and verify semiconductor integrated circuit (IC) or printed circuit board (PCB) designs. It is responsible for implementing various circuits, as well as simulating and analyzing them. Many EDA tools are used to perform specific functions in each design area, and EDA tools are not only used in semiconductor fabless and design houses that support design but also foundries that use them for process optimization.

By staff reported Dong-joon Kwon (djkwon@etnews.com)