Opening of Korea Display Industry Exhibition
167 companies and 557 booths participated, 'the largest ever'
LGD unveils wall-mounted 'transparent OLED' for the first time
Samsung D, introduced a la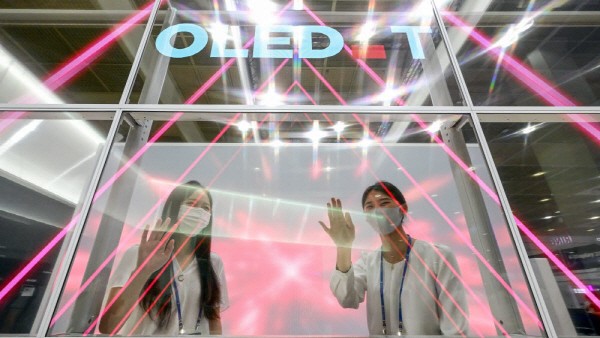 LG Display unveiled a transparent organic light emitting diodes (OLED) that is embedded in a wall as a transparent OLED Display for the first time. Samsung Display introduced the next-generation mobile OLED with significantly lower power consumption and higher light transmittance. LG and Samsung flaunted their competitive technologies of the 'huge-disparity' of K-display by introducing a large number of next-generation innovative displays to respond to the post-COVID era.

LG Display and Samsung Display participated in the 2022 Korea Display Exhibition (K-Display 2022) held at COEX, Seoul from the 10th to the 12th. This year's 21st exhibition had 167 domestic and foreign companies and 557 booths participating, which is the most participated for the event.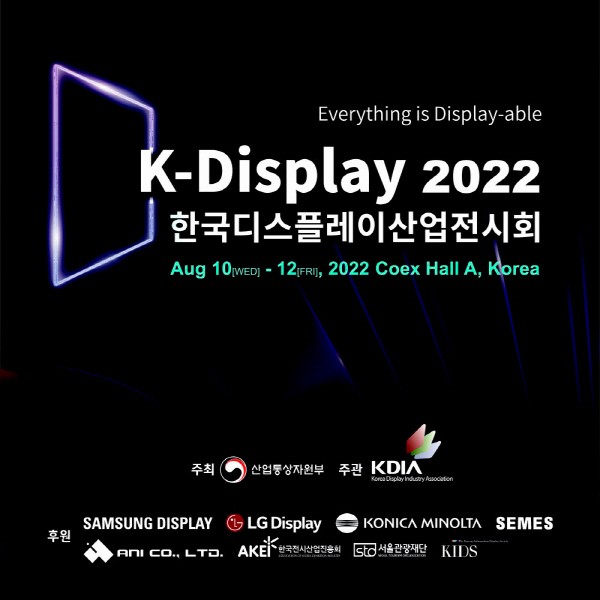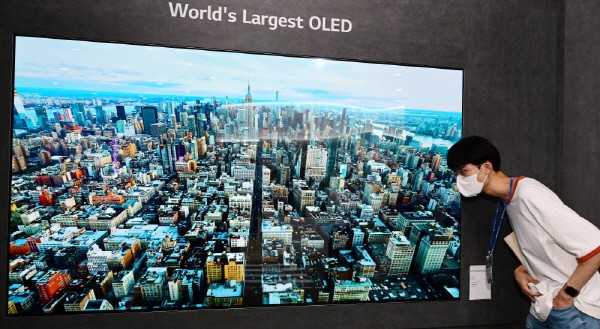 LG Display prepared the largest booth ever in the shape of a city. It presented innovative changes in the city and experiences of new customers by OLED.EX and transparent OLED. The company unveiled the world's largest 97-inch OLED.EX for the first time in South Korea. OLED.EX applied 'EX technology' consisting of 'heavy hydrogen technology' and 'personalization algorithm' to organic light emitting devices. It increases the screen brightness by 30% and expresses natural colors more precisely. It can display perfect black in any environment.

48 and 42-inch OLED.EX optimized for gaming were also introduced. LG Display exhibited a full lineup covered everything from extra-large to small and medium-sized.

LG Display mainly exhibited transparent OLED technologies that can be used in everyday spaces such as shopping malls and offices.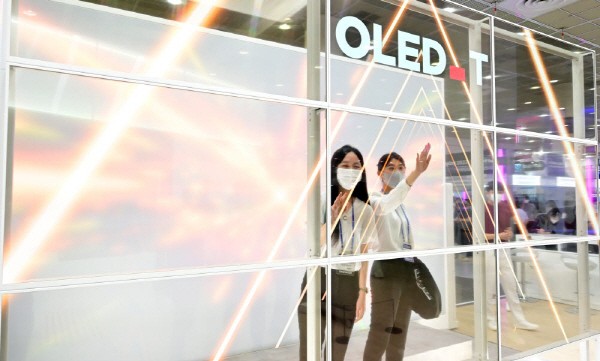 The transparent media art wall shows various contents such as product advertisements by attaching 16 transparent OLEDs to the wall like tiles. OLEDs is suitable for wall installation because it generates less heat than light emitting diodes (LEDs) A transparent showcase that combines a product display stand with a transparent OLED also was under the spotlight.
It maximizes the advertising effect by overlaying product information and graphic effects like a hologram on the actual displayed products.

Transparent OLED for conference rooms has a transparent OLED built into the glass wall, which allows the wall to be used as a display without having a separate TV or monitor.

Samsung Display set up an exhibition hall with the size of 314㎡, and introduced a large number of next-generation self-luminous display products, which are core technologies for the future hyper-connected society.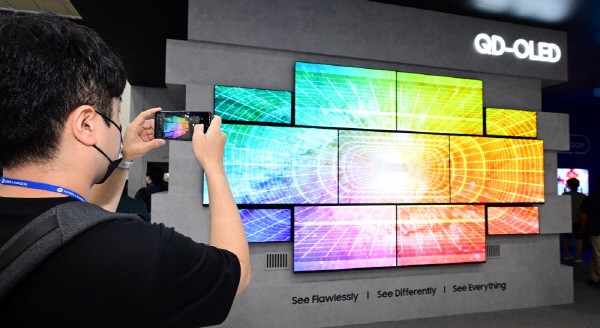 Samsung Display exhibited the Eco Square OLED Plus and UPC Plus technologies for the first time, which were first applied to the Galaxy Z Fold 4. Eco Square OLED Plus is a non-polarization low-power technology that has been improved compared to the Eco Square OLED that was applied to the Galaxy Z Fold 3. Panel power consumption is reduced by 37% and light transmittance is improved by 1.6 times compared to general OLEDs. UPC Plus is a technology that removed the display camera hole, and implemented a full screen. The perceived resolution of the Galaxy Z Fold 4 is improved by 1.4 times compared to the Galaxy Z Fold 3.

Small and medium-sized OLED innovation technology also drew attention. Samsung Display unveiled next-generation concept products such as an S-shaped foldable that can be folded twice, a G-shaped foldable that can be folded inward twice, a laptop-type foldable, and a slidable. It also exhibited QD-OLED for the first time in South Korea.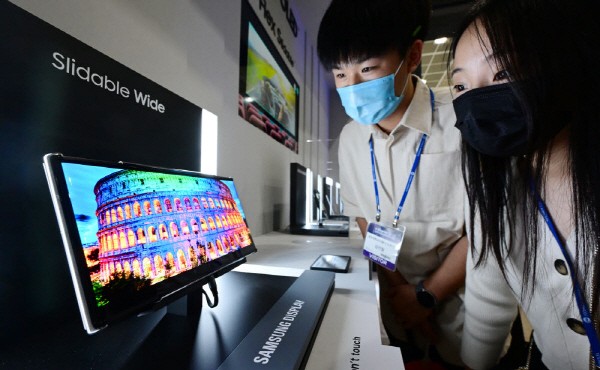 A related exhibition zone was prepared as metaverse emerged as a core technology in the global industry. There were augmented reality (AR) and virtual reality (VR) experience halls and artificial walking trails using holographic images that drew attention as well.

By Staff Reporter Sora Park srpark@etnews.com