Samsung Electronics introduced its next-generation memory solution at the world's largest flash memory conference 'Flash Memory Summit (FMS) 2022' held at the Santa Clara Convention Center in the United States on the 2nd (local time).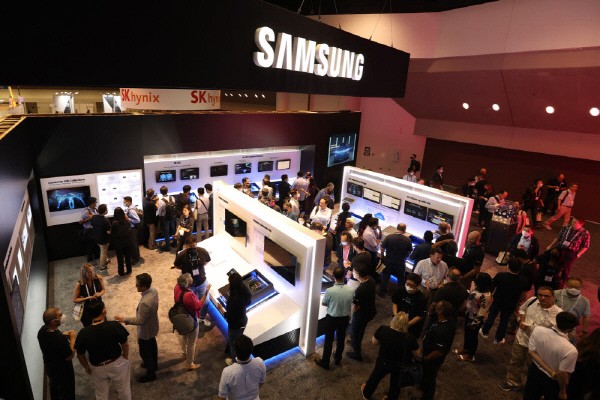 Samsung Electronics introduced next-generation memory solutions such as △ 'Petabyte storage' with increased space utilization in server systems, △ 'Memory-Semantic SSD' optimized for artificial intelligence (AI) and machine learning (ML), and △'Telemetry' that enables reliable data management.

'Petabyte storage', which means 1,000 trillion units, is capable of processing vast amounts of data with minimal servers due to the improved storage capacity. It can also help support customers with building efficient systems and significantly reduce energy consumption with server operation.

Samsung Electronics also unveiled its next-generation 'Memory Semantic SSD' which utilizes CXL (Compute Express Link). CXL is an interface for effectively utilizing accelerators, memory, and storage devices in high-performance computing systems.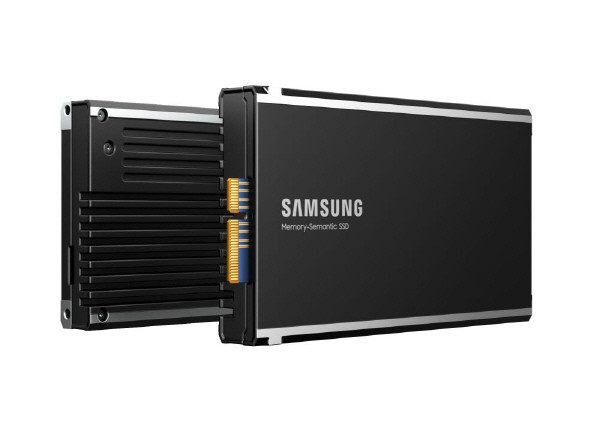 The memory semantic SSD transmits data through the CXL interface and the internal DRAM cache memory simultaneously reads and writes small-sized data. The company explained that the memory semantic SSD can achieve up to a 20x improvement in both random read speed and latency in fields that use a lot of small-sized data such as AI and ML, compared to general SSD.

Samsung Electronics' Telemetry is a technology that can prevent potential problems ahead of time by detecting abnormal signs in the SSD usage environment. It detects possible problems in advance by analyzing SSD metadata from key components inside customers' SSDs such as NAND flash and DRAM as well as SSD controllers and firmware. This enables reliable server operation.

Samsung Electronics announced in May that it plans to mass-produce the industry's first 'Universal Flash Storage (UFS) 4.0' this month. Samsung Electronics expects the UFS 4.0 to become a critical component in flagship smartphones that require large amounts of data processing for features like high-resolution images and graphics-heavy mobile games. In the future, the application field will be expanded to include mobility, virtual reality (VR), and augmented reality (AR).

Samsung Electronics also introduced the industry's first mass-produced PCIe 5.0-based enterprise server SSD 'PM1743', as well as its 24G SAS (Serial Attached SCSI)-based SSD 'PM1653', smart SSD, and CXL DRAM.
Jin-Hyeok Choi, executive vice president of Memory Solution & Product Development at Samsung Electronics delivered a keynote speech on the topic of 'Memory Innovation in the Era of Big Data, and said, "The IT industry is facing a new set of challenges brought on by the explosive growth in big data, and this underscores the importance of a robust, cross-industry ecosystem," furthermore, "We are committed to developing transformative memory technologies that can bring far-reaching changes in how we move, store, process and manage data for future AI, ML and HPC applications, as we navigate these challenging tides together with industry partners."

By staff reporter Yoon-sub Song sys@etnews.com