It is understood that Iljin Display is listed for the merger and acquisition market.

On the 2nd, the sale for Iljin Display is in progress according to the investment bank (IB). The target transaction is a 43.19% stake in Iljin Display owned by Chairman Chinkyu Huh and related parties and affiliates. Chairman Huh was the largest shareholder with a 24.63% stake as of the end of March.

The sale price of Iljin Display is estimated to be within KRW 100 billion.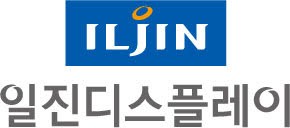 On the same day, the company announced, "After inquiring with the largest shareholder about the sale of Iljin Display, various strategic reviews are in progress in sale of the stake."

Iljin Display is the only company in which Chairman Huh is the major shareholder among the affiliates of Iljin Group. Iljin Display's touch panels are used for smartphones and tablet PCs and its business accounts for more than 80% of its total sales.

By Staff Reporter Sora Park (srpark@etnews.com)