On the 31st, LG Energy Solution announced that it will hold the 'LGES Battery Challenge 2022', which is an open innovation event that introducing startups with differentiated technologies and business models in the battery sector.

Any startup in the battery field can participate in the program regardless of the origin of company. Some of the categories include △next-generation battery material technology, △battery manufacturing process technology, △battery management and control technology, △BaaS (Battery as a service), and △smart factory.

LG Energy Solution plans to select up to 10 companies. After applying the first proposal, the companies are selected through a comprehensive review of the business plan based on technological prowess and business feasibility and an in-depth video interview. Applications are accepted from August 1 through September 16 on its website.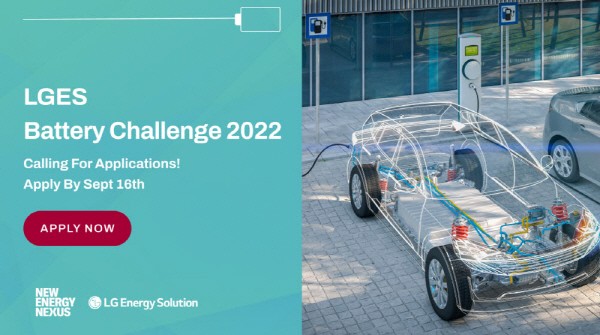 Selected startups will be given an opportunity to present their corporate vision and business strategies on the Pitch Day in order to receive LG Energy Solution's investment. The selected company will receive the prize regardless of the ranking.

LG Energy Solution stated, "We are anticipating the participation of many startups with innovative ideas and high potentials. It will be a great opportunity for the startups to grow into a global company by collaborating with LG Energy Solution."

LG Energy Solution discovers innovative ideas through open innovation events, and builds networks with potential global companies. It is preemptively securing next-generation technologies to maximize competitiveness and customer value from these opportunities.

Young-joon Shin, Chief Technology Officer (CTO, Managing Director) of LG Energy Solution, said, "LG ​​Energy Solution is putting an effort to secure leadership in the battery industry through active open innovation events. We will expand cooperating opportunities with promising startups, universities, and research institutes."

By Staff Reporter Yoon-seop Song (sys@etnews.com)