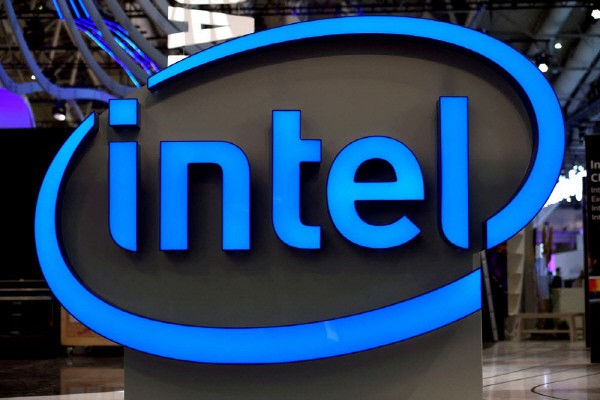 Intel will unveil their next-generation Wi-Fi 7 (802.11be) in 2024. The data processing speed is more than twice faster than the existing Wi-Fi 6E. Intel is beginning to install Wi-Fi 7 in laptops, and will gradually expand its application.

Eric McLaughlin, vice president of Intel's wireless solutions division, said at a recent press conference in Asia Pacific, "We are currently developing Intel's Wi-Fi '802.11be' in order to obtain the 'Wi-Fi Alliance' certification, and it will be installed in PC products such as laptops by 2024," adding, "We expect it to appear in major markets in 2025."

Wi-Fi 7 is the successor to the Wi-Fi 6E '802.11ax' that was previously unveiled by Intel. It maximizes the use of existing 802.11ax technology, increases frequency (6 GHz) bandwidth stability and data processing speed, making it a more advanced form of Wi-Fi than Wi-Fi 6E.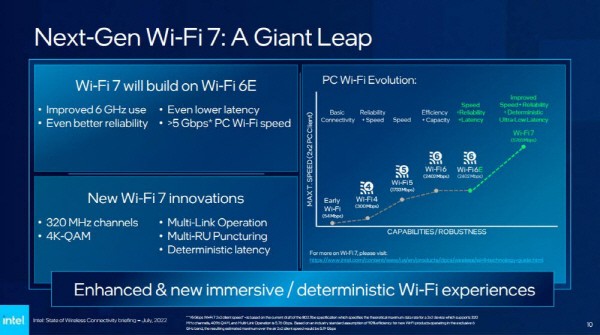 Intel has improved laptop task processing performance with 802.11be. Compared to the previous Wi-Fi 6, Wi-Fi 6E boasts 2.4 GHz, 5 GHz, and 6 GHz wider frequency bandwidth and 2.4 Gbps processing speed. If 802.11be supports laptops, it is expected to speed up tasks such as streaming on laptop and downloading files compared to Wi-Fi 6E for laptops. This is because 802.11be has an improved frequency performance of 6GHz and 2.4 times faster processing speeds of 5.8Gbps. It also has the ability to support a maximum speed of 36 Gbps when working with data.

Vice president McLaughlin said, "Wi-Fi 7 almost doubles the frequency bandwidth of 802.11ax (170 MHz) to 320 MHz and doubles the speed of Wi-Fi," furthermore, "Since there is more than a year left before the release of 802.11be, there is still a chance that we could improve the processing speed even further." Intel plans to expand technology development in order to strengthen the development of Wi-Fi 7 and expand the applied products along with laptops.

Intel predicts that the application of Wi-Fi 7 will expand. It will expand its product application with advanced technologies such as high-end games, augmented reality (AR), virtual reality (VR), and robots, and strengthen its penetration into Wi-Fi markets. In addition, Qualcomm, Broadcom, and MediaTek are preparing to release Wi-Fi 7-based products. "Intel will build strong partnerships with various global companies and partners to provide Wi-Fi 7 to more products," said vice president McLaughlin.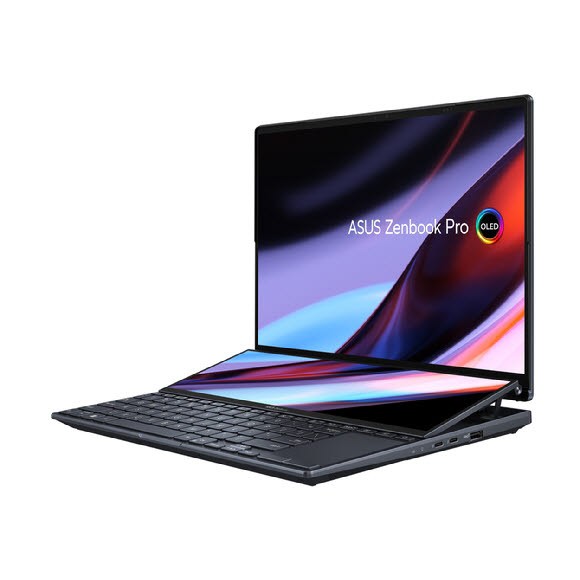 By Staff Reporter Ji-woong Kim (jw0316@etnews.com)