Developed 1·2nd Gen metaverse headsets
Starting mass production with domestic parts·equipment in 4Q
Equipped with LG Display's 'OLEDoS'
Likely to adopt LG Innotek's'3D sensing module'

Apple is launching an extended reality (XR) device early next year. The domestic parts·equipment industry has started preparing for mass production of XR parts. Apple has already started development of2ndgen product after their preparations for the release of the 1st gen XR device next year. It is expected that the domestic cooperative ecosystem will grow significantly.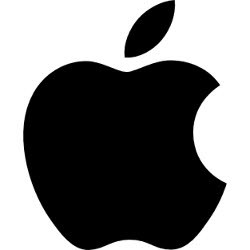 The domestic parts·equipment industry is preparing parts for Apple XR devices with the goal of mass production in the4Q of this year, and is signing orders for parts production and inspecting equipment. It is expected that Apple XR devices will be released early next year considering the timing of mass production of parts. As it is the first line-up of product they are launching, production volume is not expected to be large.

The core of XR, the display, is supplied by Sony from Japan and LG Display. It is equipped with an 'OLEDoS' display. OLEDoS refers to a micro OLED display in which an organic light emitting diode (OLED)is applied on a silicon wafer, which is a light emitting part. It is smaller and thinner and more power efficient because it does not require a color filter. Apple's XR application processor (AP) is the self-developed system-on-chip M1, and the operating system (OS) is iOS.

3D (3D) sensing module for XR devices is most likely from LG Innotek. The 3D sensing module is a part that plays a role in determining the three-dimensional effect by measuring the amount of time it takes to return a light source to the subject or the degree of deformation. It is understood that about three 3D sensing modules are installed in one XR device. The camera of the 1st gen Apple XR device is supplied by a Chinese company as it requires low-mid quality.

It is expected that Apple's first XR device to be released as a product specialized for entertainment and games. The 1st gen product is expected to focus on significance in testing the metaverse headset to prepare the better version as 2nd gen XR device that will be released soon after. Apple is also developing a 2nd gen XR device at the same time, with a goal of releasing it in 2024. The 2nd gen product is expected to be much lighter in weight than the 1st gen product and to equipped with call function. They aim to popularize XR devices by greatly increasing portability. LG Innotek is being discussed as a supplier of ultra-high-definition cameras for the 2nd gen Apple XR devices.

Apple is one of the late starters in the headset market. In order to catch up with leading companies such as Meta, Sony, and Google, various functions to differentiate themselves in usability and content are expected.

The metaverse device market is growing at a high rate of 80% every year. If Apple develops the XR device as a one of their new growth engines, the domestic parts industry, which supplies core parts, is expected to benefit greatly. Samsung Electronics is expected to enter the market after watching the Apple XR launch and market impact.

By Staff Reporter So-ra Park (srpark@etnews.com)