Increasing demand for lighter and thinner IT devices
Diversifying business by reducing the proportion of LCD etching
Securing MLCC productivity in a short period of time
Making a contract with global
Avatec is getting into new fields by developing organic light emitting diode (OLED) etching and multilayer ceramic capacitor (MLCC). Its competitivenessexhibits differentiation by responding swiftly to changes in the market.

Avatec was originally a company specializing in liquid crystal display (LCD) display etching. Display etching is a process thatremoves unnecessary parts by applying chemical etching technology when making a thin film transistor (TFT) circuit pattern, and this allows the display thin and light. For a long time, Avatec generated more than 90% of its sales through LCD display etching.

Avatec changed its focus on new business as changes occur in the display market. Avatec entered the OLED etching business as LCD usage decreased while OLED installations increased in IT devices such as mobiles, tablet PCs, and laptops.

Early this year, Avatec began to invest in facilities for the new OLED etch printing business for the first time. OLED displays are mostly usedfor TVs and mobile devices, which hardly needed an etching process; However, demand for OLED etching has increased with the recent trend of lighter and thinner devices. Avatec is also developing a process to enhance durability by adding a special coating process to the thin and light panel by OLED etching. The demand for OLED etching is expected to increase significantly as the utilization of OLEDs in tablet PCs and laptops escalates in the future.

An Avatec official said, "While maintaining the existing LCD etching business, we plan to strengthen the OLED etching business for IT devices, which is a rapidly growing market."

MLCC has also become a key business for Avatec's 'Quantum Jump'.Avatec decided to enter the MLCC business at the end of 2018. Securing MLCC product power comparable to its competitors within a short period of time, Avatec recently signed an MLCC supply contract with a global solar power company. A large number of MLCCs are required for solar panels. Avatec's MLCC is a high-capacity product that is durable and can withstand in high heat. Avatec has a diverse lineup of MLCCs that varies from IT devices to industrial products.

Avatec operates its Gumi plant in full capacity to produce orders from the global solar power company. The company recently purchased an additional KRW 13 billion worth of land in Gumi to expand the MLCC production facility. The MLCC sales is expected to grow similar to the sales of the etching business in the next few years.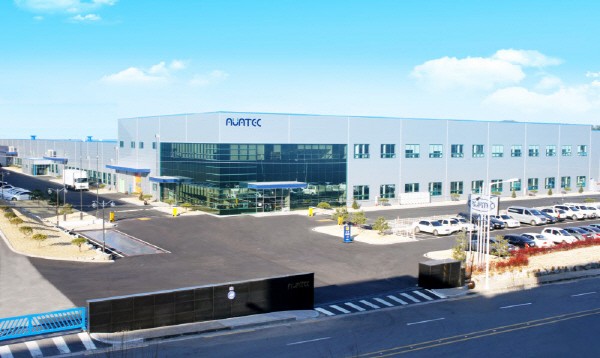 An Avatec official said, "The MLCC sales are expected to grow significantly by the end of next year. We will leading the company centered around our new businesses such as OLED etching business and MLCC."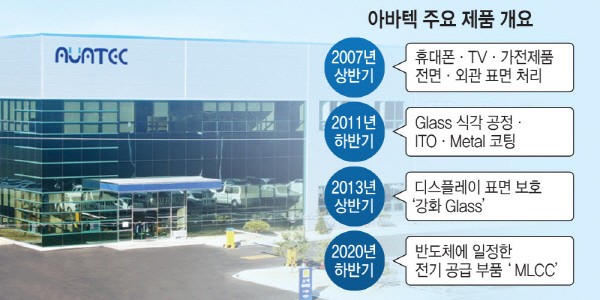 [Table] An overview of Avatec main products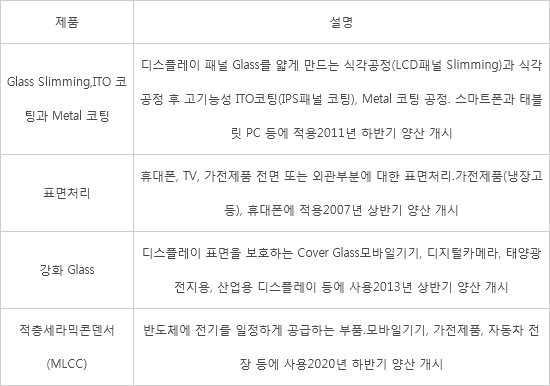 By Staff Reporter So-ra Park srpark@etnews.com