Apple likely to compete within 3-4 years
China's Huawei, OPPO, etc. in pursuit
Two track strategy with premium and entry-level
Expected to expand market share in India and Southeast Asia
Samsung's development of an entry-level foldable phone is aimed at popularizing foldable phones. It is a strategy to create a strong new category, just like when they started the large-screen smartphone market with the 'Galaxy Note'. It is also a plan to 'preemptively occupy' the foldable phone market before Apple.

Samsung Electronics' global market share for foldable smartphones is close to 90%. However, Chinese companies such as Huawei, OPPO, HONOR, and Xiaomi are hot in pursuit. Although the level of completion of Chinese foldable smartphones is still far below that of Samsung, there concerns that their technology will catch up with Samsung's technology within a few years.

Apple's foldable phone launch is even more threatening. Although Apple has not yet confirmed any plans to release a foldable smartphone, the industry believes that it will be released to spur new market momentum. If the spread of foldable smartphones accelerates, it is predicted that they will enter the foldable device market within 3 to 4 years. Samsung's strategy is to solidify its market dominance by targeting the market in all directions with two tracks, premium and entry-level products, before Apple launches its foldable phone.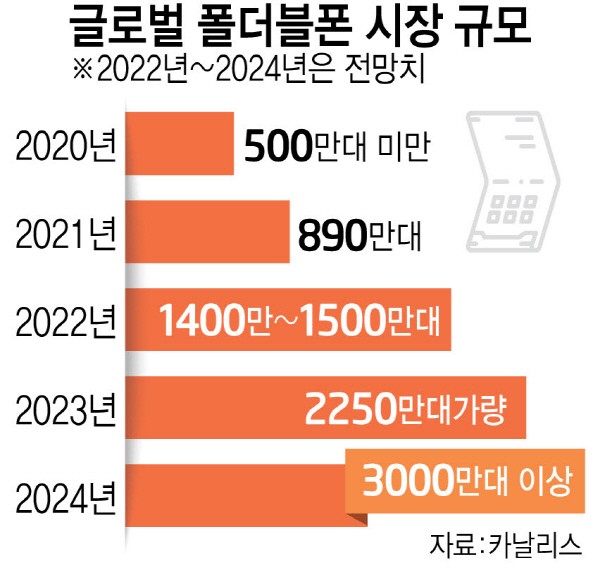 The foldable smartphone market is growing rapidly. According to Canalys, a global market research company, global foldable smartphone shipments are expected to exceed 30 million units in 2024. Since 2019, when Samsung Electronics first introduced its foldable phone, it has been showing high growth of more than 100% annually.

If Samsung releases an entry-level foldable phone with a price range of under KRW 1 million, market impact is expected to be significant. Currently, even for regular smartphones, premium-class smartphones have a launch price of over KRW 1 million. If a foldable phone equipped with a flexible display is released at a price below that, the mainstream smartphone market may change.

Entry-level products can quickly increase their market share in growing countries such as India and Southeast Asia. If the sales volume of foldable phones increase, it can cause an 'economies of scale'. A virtuous cycle of lowering the price of foldable phones to increase sales becomes possible.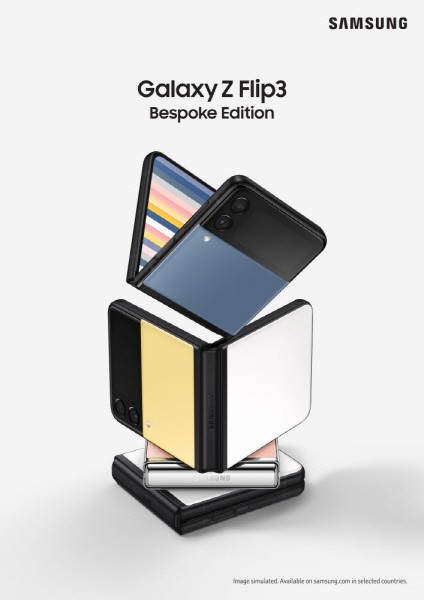 When the entry-level foldable phones are released in 2024, the premium and entry-level lineups will be completed within 5 years of each other. Samsung Electronics first launched the premium bar-type Galaxy S series smartphones in 2010, and launched the Galaxy A, an entry-level product, five years later. Samsung Electronics usually deploys new features that are first installed in the Galaxy S series to the entry-level Galaxy A model within 2-3 years. For example, the optical image stabilization (OiS) function, which was only installed on flagship products in the past, was installed on the Galaxy A a few years later.

If Samsung expands its foldable phone base, it is expected to have an impact on the back-end ecosystem. The foldable parts industry is also expected to benefit.

By Staff Reporter So-ra Park srpark@etnews.com