Emphasized by holding cloud conference
Strengths in connection with domestic and overseas cloud
4 years of stabilization process… technical advantage
Secured over 4000 customers including public sect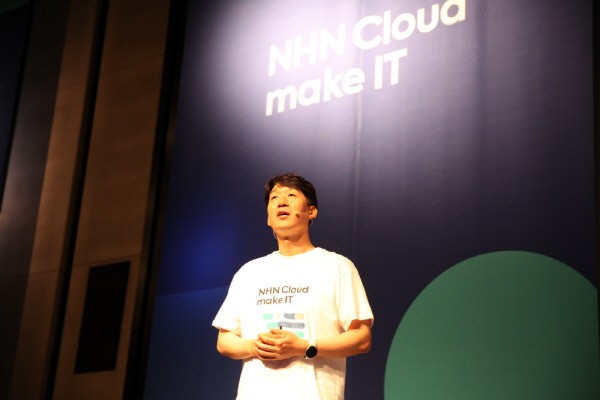 "NHN Cloud already has the flexibility to respond to public, private, and hybrid cloud based on OpenStack. NHN Cloud has been working with OpenStack for the longest and the best in this field."

Dong-hoon Kim, CEO of NHN Cloud, explained that OpenStack technology as the competitiveness of NHN Cloud at the cloud conference 'NHN Cloud Make IT' on the 28th.

NHN Cloud is OpenStack-based integrated cloud service company representing South Korea. They have their own OpenStack technology, so they have strengths in compatibility with domestic clouds such as KT Cloud and global clouds such as AWS and MS.

CEO Kim said, "In the public cloud market, compatibility is essential if multi-cloud is used, and OpenStack is compatible with overseas vendors."

He continued, "OpenStack technology is easy to catch up with the latest trends because of their flexibility and scalability, and various companies such as KT Cloud and Kakao Enterprise are introducing OpenStack. If OpenStack technology was not reliable, many companies would not have adopted OpenStack technology."

CEO Kim explained that NHN Cloud has a technological advancement over their competitors in OpenStack technology.

CEO Kim said, "OpenStack is a cloud technology in the form of infrastructure as a service (IaaS) that anyone can use, but it is not easy to handle with a technology that combines server, network, and storage. NHN Cloud also took more than 4 years to stabilize their OpenStack-based service."

He also explained that OpenStack also fits the NHN Cloud vertical strategy. NHN Cloud provides cloud services specialized for each industry. They are using vertical strategies on games, payments, and e-commerce.

They are also creating an open source and cloud-native ecosystem. NHN Cloud plans to strengthen their technological competitiveness by participating in global technology-leading foundations such as the OpenInfra Foundation, the Linux Foundation, and Cloud Native Computing Foundation (CNCF).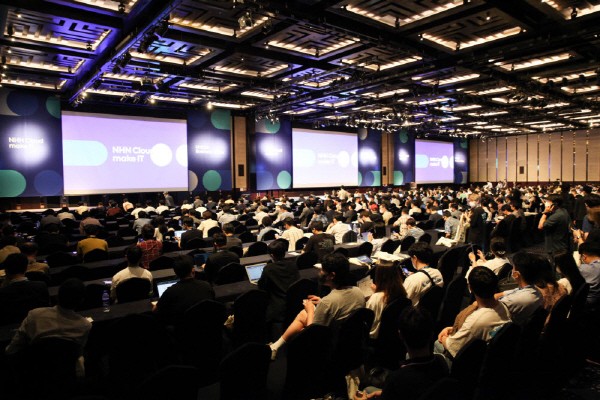 Starting with the data center, they will build quality jobs and educational institutions to expand the base of the local cloud ecosystem.

CEO Kim said, "We will not stop at just providing cloud services at data centers in regional bases that we are currently building such as Gwangju, Gimhae, and Suncheon. We will build an educational institution as local research and development(R&D) center and also to nurture local talents and create quality jobs."

CEO Kim also presented customer performance secured across various industries, including 300 consulting·solution·service partners and 4,000 customers.

In the public sector, NHN Cloud has been working with central government agencies including the Ministry of Science and ICT and the Ministry of the Interior and Safety, as well as local governments such as Gyeongsangnam-do, Gwangju Metropolitan City, and Jeollanam-do. In the financial sector, KB Financial Group, National Federation of Fisheries Cooperatives (Suhyup), Dongyang Savings Bank, UBIVELOX, and Daily Funding are using the service to build their own systems and My Data service. They are also applied to e-commerce such as Karrot Market, Woowahan Brothers, GS Home Shopping △In education sector, they are used in EBS, Soongsil University, Kyunghee University, and in games, Blue Potion Games and Gamepub are included.

By Staff Reporter Hye-mi Kwon hyeming@etnews.com