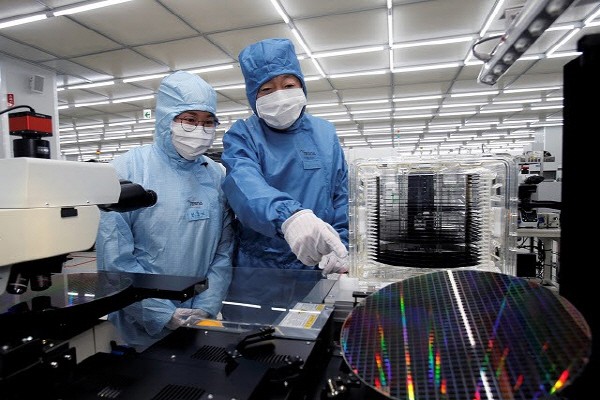 DOOSAN TESNA began to acquire EngiOn, a domestic system semiconductorpost-process company. This is the move after Jung-won Park, Chairman of DOOSAN Group, visited DOOSAN TESNA's plant on the 15th. They announced that they will invest 1 trillion KRW in the semiconductor post-process, one of their new battlefields. With the acquisition of EngiOn, DOOSAN TESNA is expected to expand the system semiconductor post-business area and promote synergy.

DOOSAN TESNA started to conduct due diligence to acquire EngiOn. DOOSAN TESNA is the No. 1 domestic wafer test operator in the semiconductor post-process. They already have Samsung Electronics and SK hynix as their customers. It is mainly engaged in system semiconductor wafer electrical, temperature and functional tests such as mobile application processor (AP), CMOS image sensor (CiS), and radio frequency chip (RF). They recorded 207.6 billion KRW in sales last year from increased investment in CiS, AP, and RF chips and increased test volume from their major customer, Samsung Electronics. DOOSAN Group completed a contract to acquire a 38.7% stake in DOOSAN TESNAfor 460 billion KRW in March.

It is interpreted that DOSAN is pursuing the acquisition of EngiOnin order to increase synergy in the packaging business of DOOSAN TESNA. DOOSAN TESNA is the No. 1 company in system semiconductor wafer testing, but the portion of the package/test business after wafer stage testing is insignificant. The importance of the high-tech packaging business is growing, and the possibility of expanding the post-process business is also high.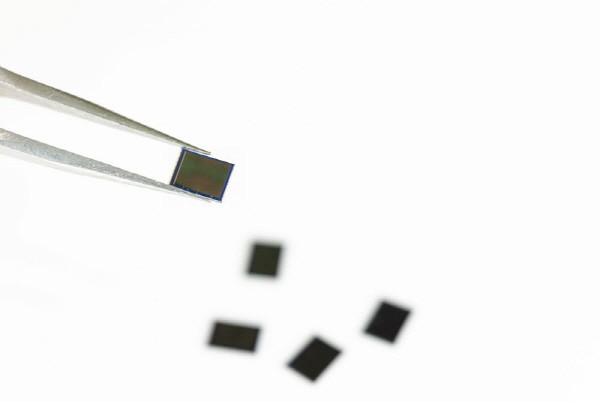 EngiOn is a leading domestic system semiconductor post-process company. Founded in 2003, they promote smartphone CiS, display driving chip (DDI) package, and test business. CiS is conducting an outsourcing business that cuts and tests semiconductor dies engraved with circuit patterns into chip shapes. They are in charge of outsourcing the CiS post process to SK hynix. The acquisition of EngiOn will expand the outsourcing business area of SK hynixCiS as well as Samsung Electronics.

The post-processing test is divided into a wafer test and a packaging test. DOOSAN TESNA is seeking to expand their business value chain, such as semiconductor packaging and quality test, in response to demand for system semiconductors.

Chairman Jung-won Park visited DOOSAN TESNA's Anseong plant in Gyeonggi-do to discuss business strategy with President Jong-do Lee on the 15th. President Lee, from hynix semiconductor, has been leading the company since the beginning of TESNA. Vice Chairman Park said, "Semiconductor is one ofDOOSAN's new battlefields and will become a growth engine along with energy and machinery. We will not hesitate to invest in DOOSAN TESNA in order for them to become global top 5 system semiconductor test sector." As part of the growth strategy, they are pursuing mergers and acquisitions (M&A) such as the acquisition of EngiOn, along with an investment of 1 trillion KRW over five years and construction of a new factory.

An official from DOOSAN group commented on EngiOn acquisition, "It is difficult to confirm details regarding M&A process."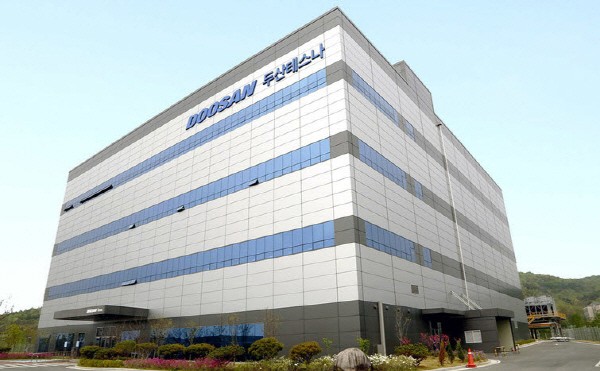 By Staff Reporter Ji-woong Kim (jw0316@etnews.com)