Hiring about 120 employees within this year
Targeting more than broadcasting equipment and data center
Automotive AI accelerator field
Expanding the market to autonomous vehicle
Utilization of various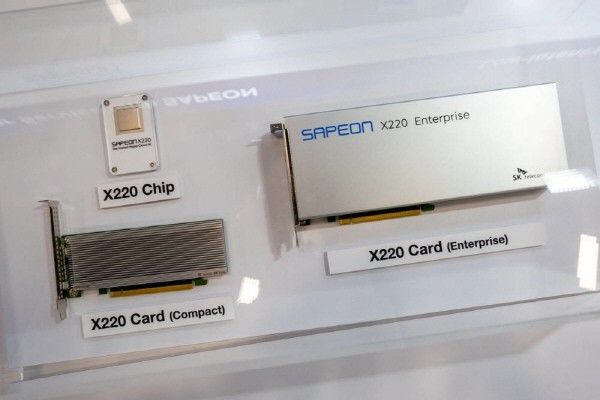 SAPEON, SK Group's artificial intelligence (AI) semiconductor company, will grow nearly double their organization this year. Through their successful cases with AI semiconductor supply, they are accelerating to penetrate into the market. SAPEON plans to expand the market base by discovering future foods such as autonomous driving.

SAPEON announced on the 23rd that they have set a goal of hiring 100 employees in SAPEON Korea within this year. Since SAPEON Korea only has staff of 60, about 40 additional employees will be hired. In addition, SAPEON, which was recently established in the United States, will also secure 20 additional employees and promote the AI semiconductor business in South Korea and the United States with a total of 120 employees.

They also will start the new recruitment. SAPEON Korea is recruiting developers in areas such as △Deep Learning △Software·Library·Algorithm △Neural Network Processing Unit (NPU) △Application-Specific Integrated Semiconductor (ASIC) △AI Serving Cloud. They are also hiring talents in the 'automotive AI accelerator' field to target autonomous driving market. They plan to diversify their business portfolio, which has focused on the existing broadcasting equipment and data center markets, but now to autonomous vehicles.

The expansion of SAPEON's workforce is to respond to the rapidly increasing demand for AI semiconductors. SAPEON is growing rapidly with market supply results by launching the first commercial AI semiconductor 'X220' at the end of 2020. They decided to supply AI semiconductors to data centers such as NHN. They announced that they will supply AI semiconductor X220 to Cast.era digital broadcasting equipment, a joint venture between SK Telecom and Sinclair, the largest broadcasting company in the United States. They are expanding their customer base such as smart factories, in addition to the data center and broadcasting equipment markets. This is interpreted as an attempt to increase market responsiveness by expanding the size of SAPEON. In particular, it is evaluated that the cooperative synergy between SK Group affiliates through investments by SK telecom and SK hynix has contributed to the business performance. It is known that SAPEON AI semiconductors are used in various industries such as portals, media, and security within the SK Group.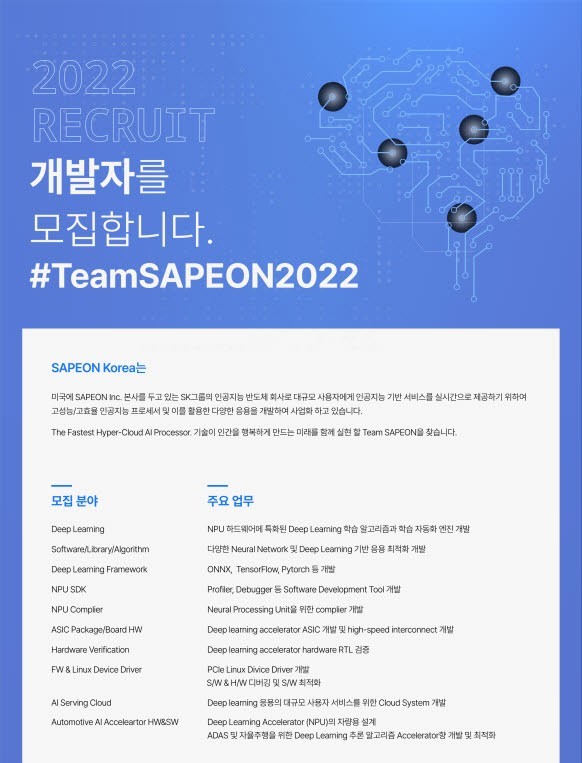 SAPEON is also launching new AI semiconductors such as the X330 and X350. They plan to provide AI integrated solutions needed in the market by developing not only hardware but also AI-related software (SW) capabilities.

SAPEON Korea official said, "We plan to discover various talents to develop SAPEON AI capabilities and to lay foundation for targeting the global market through SAPEON Inc."

By Staff Reporter Dong-jun Kwon djkwon@etnews.com