To be equipped onto the mass produced 2024 'high-end sedan'
Looking to supply Audi for its new models
High profitability... Stable sales expected
Laying the foundations to make an impact in the indu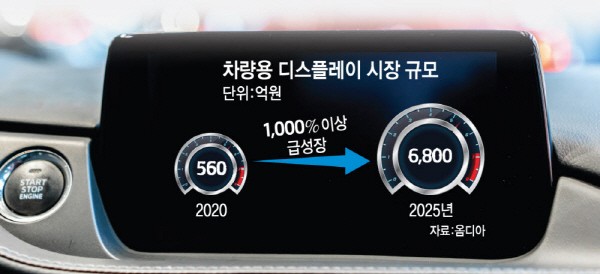 Samsung Display will supply organic light emitting diode (OLED) displays for vehicles to BMW, a European automaker. This is seen as a major move, as a latecomer, to laying the foundations to be a major player in the automotive display industry.

Samsung Display won a contract to supply OLED displays for BMW's new high-end sedans, which will be mass-produced starting from 2024. It will supply OLED displays for 4 million BMW vehicles for 6-7 years after mass production. It plans on providing displays to BMW through a global electronic device company (Tier 1). OLED production takes place at Samsung Display's Giheung plant. Samsung Display is also known to be in the final stages to potentially supply new OLED models for vehicles to Audi. Samsung Display is currently focusing on winning orders from European automakers. It is also known to be growing their workforce and R&D organizations to expand the vehicle business.

Samsung Display supplied vehicle OLEDs for Hyundai Motor's Ioniq 5 last year and built a reputation for winning orders. It is using this to explore options to supply displays to several major global automakers. Samsung Display recently ended its liquid crystal display (LCD) business. This is seen as a necessary move to to discover next-generation display opportunities with high added value. One of them is the automotive display business. Although automotive displays have strict reliability standards, they have high profitability and growth potential which translates to securing stable sales.

LG Display is at the forefront of the automotive display field. In terms of value, LG accounted for 90% of the market share last year. Samsung Display's strategy is to close the gap by securing large customers such as Hyundai Motor and BMW.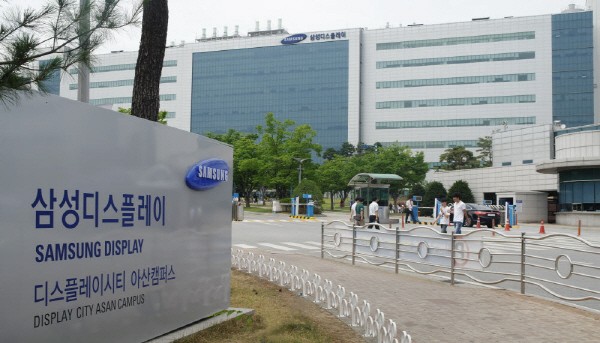 Market prospects are bright. According to data from Omdia, a global market research firm, the automotive OLED display market will grow rapidly by more than 1000% from KRW 56 billion in 2020 to KRW 680 billion by 2025. As we enter an era of autonomous vehicles, demand for high-definition, large-sized OLED displays for various entertainment in the car is expected to increase. An official at Samsung Display declined to comment, saying, "We cannot confirm the details."

By Staff Reporter So-ra Park srpark@etnews.com