Production line reduced from 5 to 3 days a week
Start of adjustment and reduction in shipment targets
"Adjusting flexibility according to market conditions"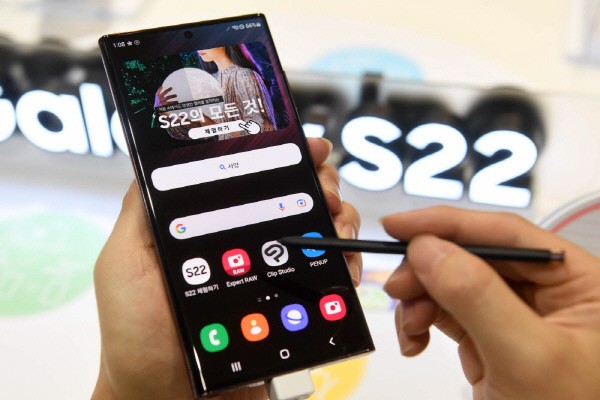 Samsung Electronics was recently found to have adjusted the number of working days for Vietnamese smartphone production workers from 5 days a week to 3 days a week. Samsung's Vietnam factory is the largest production base that accounts for more than 60% of Samsung's global smartphone production. This means that smartphone production cuts have actively begun.

Samsung Electronics recently delivered the news of their adjustment to a three-day work week at its Vietnamese factory to major suppliers. According to Samsung Electronics, work days were adjusted to 3 or 4 days, depending on the product production line. Currently, they are reducing the number of work days, such as encouraging vacations for factory workers in Vietnam.

Major domestic partners that entered Vietnam with Samsung Electronics are also inevitably reducing the number of production work days. They are reducing the production target for smartphone parts and the frequency of operation in the second quarter. Some partner companies have also lowered their guidance for second quarter earnings.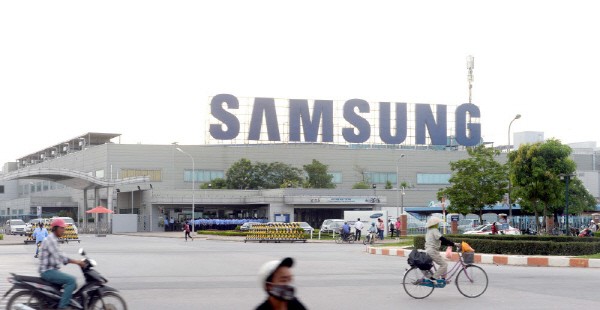 The reduction in working days follows the recent adjustment in the smartphone shipment targets set earlier this year. At the beginning of the year, Samsung Electronics raised its target for total smartphone shipments to 334 million units due to the recovery of COVID-19 and easing of the supply and demand shortages of application processors (APs). However, this number was drastically reduced recently to around 270 to 280 million units. This is due to the unexpected overlap of the Russia-Ukraine war at the beginning of the year and the Galaxy S22 series Game Optimization Service (GOS) problems.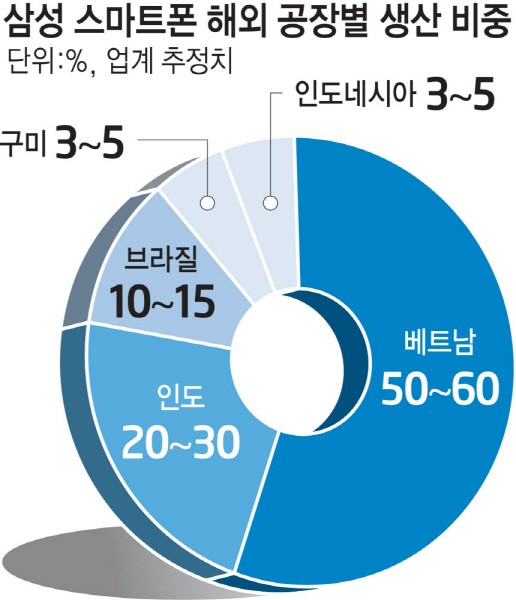 It is unusual for Samsung to lower the number of working days to 3 days a week. Analysts say these are special circumstances, considering that the new 4th generation Galaxy foldable phone is about to be released in August.

It is predicted that production utilization rates will be lowered not only in Vietnam, but also in India, which is the second largest production bases for Samsung smartphones, as well as Brazil. The factory in India produces 20-30% of Samsung's total smartphones and Brazil 10-15%.

Analysts say that Samsung's awareness of the smartphone business crisis is spreading within Samsung. In order to preemptively check internal and external risks, Samsung Electronics recently launched a management assessment of the MX division, which oversees the smartphone business. There is a heightened sense of a looming crisis, as production is being reduced.

It is dominant in the analysis that not only Samsung, but also Apple and Chinese smartphone manufacturing industries are shrinking due to the direct hit from the prolonged COVID-19 and Russia-Ukraine crisis.

An official from Samsung Electronics said, "The number of working days for production have always been flexibly adjusted based on market conditions."

By Staff Reporter So-ra Park srpark@etnews.com, Jung-eun Park jepark@etnews.com