Sales slump due to the economic downturn both domestically and internationally
Significant decrease in the annual shipment target
MX Division 'management strategy renewal' in process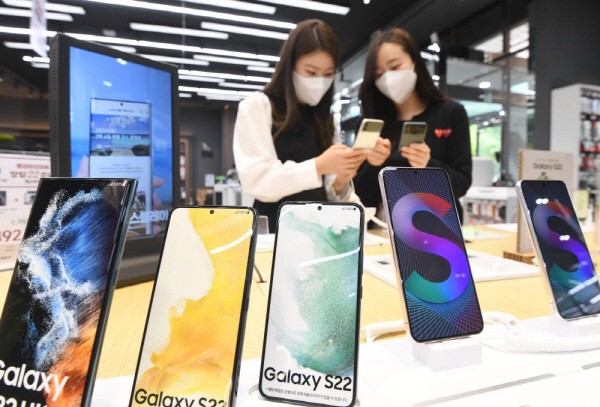 It has been confirmed that Samsung Electronics is administered into a management assessment of the MX division, which is in charge of the smartphone business. A detailed business inspection was necessary as the smartphone business continued to stagnate, and the game optimizing service (GOS) controversies arose.

Last year, Samsung Electronics conducted a smart phone business management assessment for the first time in five years. The business unit was consolidated and the brand name changed from the assessment. However, the assessment is conducted again after a year in the midst of a series of crises, and many are paying attention whether there will be a major change in the smartphone business strategy and organization.

Samsung Electronics will complete the management assessment of the overall smartphone business by the end of May. The top management will have additional discussions on the results of the management assessment in the first week of June.

Samsung Electronics conducts management assessments for a specific business unit when there is a clear performance stagnation. An audit professional is dispatched to the relevant department to find the cause and the solution. It takes months just to find the cause since the data is extensive.

Samsung's decision to conduct a smartphone business management assessment for two consecutive years implies that the mobile business is in an emergency situation. Samsung's smartphone sales continued to struggle due to the stagnation in the domestic and international economy and the Ukrainian war.

Samsung expected 334 million units to be sold at the beginning of the year as its target for total smartphone shipments this year; however, it recently lowered the target to 270 million and 280 million units. It was initially predicted that there will be a growth potential in the smartphone business this year as COVID-19 transitioned into an endemic. However, the annual production plan adjustment was inevitable as the unexpected Russia-Ukraine war and the Galaxy S22 series GOS controversy occurred one after another at the beginning of the year.

In this audit, Samsung Electronics is reviewing its own application processor (AP) reinforcement, supply chain management (SCM), and product mix strategy. The audit was carried out in a relatively short period of time since the management diagnosis was conducted for two consecutive years.

Organizational restructuring is expected at the end of the year as well. Samsung Electronics merged its set businesses into one last year, which used to be a separate businesses: consumer electronics (CE) and IT & mobile (IM). Although it advocated integrated synergy that transcends the boundaries between businesses, it is rumored that a special measure was taken place after the management of the IM division.

The possibility of MX division reorganization and personnel change is being raised at the end of the year after the management assessment.

A Samsung Electronics official said on the 29th that "(management assessment) is an internal inspection that normally occurs every year."

[Table] Samsung Electronics Smartphone Annual Shipments (Provided by Samsung Electronics Business Report, Industry Estimate)





By Staff Reporters Sora Park and Jungeun Park (srpark@etnews.com, jepark@etnews.com)