A small-medium enterprise in South Korea has managed to localize high performance heat dissipation substrates for semiconductor packages, made of Cu-Diamond metal composite materials. With the world's highest thermal conductivity and low thermal expansion coefficient, it is entering the domestic and overseas 5th and 6th generation (G) wireless communication and electric vehicle heat dissipation material markets.

The GoodSystem (TGS; CEO Myung-hwan Cho), a semiconductor device manufacturing company, revealed on the 23rd that they successfully developed a Cu-Diamond metal composite material and have entered mass production systems.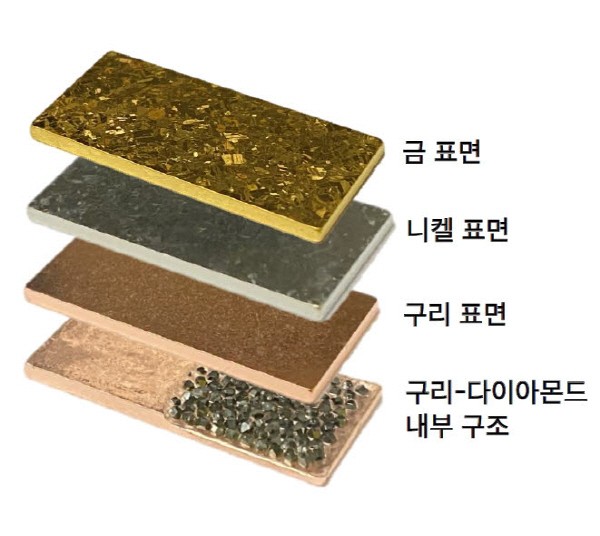 The company has managed to produce the world's best heat dissipation attributes, with 800W/mK-class thermal conductivity and 8PPM thermal expansion coefficient, as a heat dissipation material for radiofrequency (RF) power transistors for 5·6G wireless communication and high-power insulated-gate bipolar transistors (IGBT) for electric vehicles,.

Due to the recent increase in information speed and capacity, the output of high-power semiconductor modules used in information communication and power fields as well as the number of semiconductor chips mounted per unit area are increasing, and the overheating has emerged as an important issue. In order to produce high thermal conductivity and low thermal expansion characteristics, metal-diamond composite materials are attracting attention. However, due to the large density difference between metal and diamond particles, it was difficult to uniformly disperse and synthesize the two materials, so they were not commercialized.
TGS has managed to develop a Cu-Diamond metal composite material, that even the world's leading material companies have failed to develop, with its proprietary technology fundamentally differentiated from the existing manufacturing technology. This marked a turning point in the domestic heat-dissipating material industry, which had been dependent exclusively on imports. In particular, with a stable supply of high-quality industrial diamond powder, which is a key material, it is now possible to produce entirely with domestic materials.

The company's core technologies include special diamond powder coating and uniform dispersion technology, free processing and product design, proven reliability in thermal shock tests, high manufacturing yield thanks to its proprietary manufacturing method, and low manufacturing costs. The two products, arCuDia and SbS-Dia, are considered to have the best heat dissipation properties in the world and their ability to design heat dissipation characteristics according to customer specifications is considered to be globally competitiveness. They have also secured 37 intellectual property rights.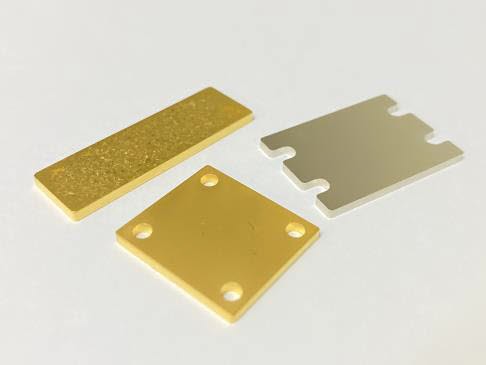 Currently, overseas customers are interested in the applications of high-performance heat dissipation materials, such as next-generation wireless communication and aerospace. The products are being evaluated by companies from the United States, Israel, etc. Following the 'Nuremberg Power Conversion and Intelligent Motion (PCIM Europe)' exhibition in Germany last month, they will also participate in the 'International Microwave Symposium (IMS) Denver 2022 Exhibition' in June to conduct product marketing.

CEO Myung-hwan Cho said, "High-power semiconductor chip performance and high-performance heat dissipation substrates must be implemented at the same time, and existing heat dissipation materials have limited application to high-power modules due to their low thermal conductivity," adding, "The high-performance Cu-Diamond metal composite material, developed exclusively in South Korea, is expected to explode in global demand when 6G communications using satellite communication and electric autonomous vehicles are commercialized."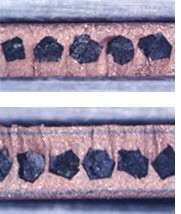 By Staff Reporter Han-sik Kim hskim@etnews.com