KAIST Professor Song-cheon Moon and lawmaker Hyang-ja Yang have urgent meeting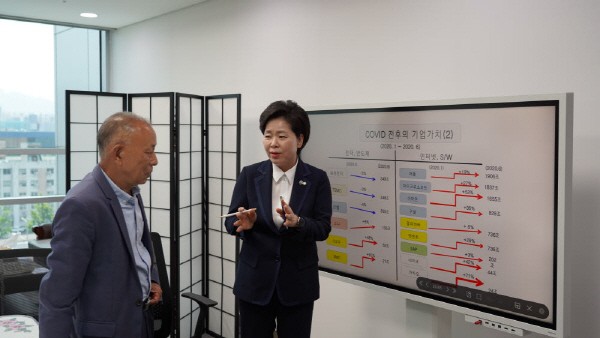 Strengthening 'software (SW)' competitiveness was suggested as a methodology to become a powerhouse for system semiconductors by 2030. It was pointed out that we will inevitably face limitations with developing hardware (HW)-centered manpower and industrial ecosystems, which has been ongoing for decades. Song-cheon Moon, an emeritus professor at the Korea Advanced Institute of Science and Technology (KAIST), who is at the forefront of nurturing the SW workforce, and independent lawmaker Hyang-ja Yang, who has accumulated 30 years of expertise in the semiconductor industry, had an urgent meeting on the topic of how to improve SW competitiveness.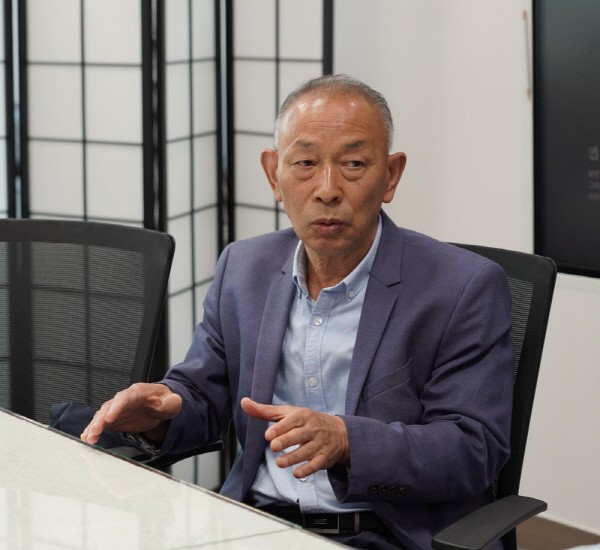 [KAIST Emeritus Professor Song-cheon Moon]

KAIST Emeritus Professor Song-cheon Moon pointed to weak SW competitiveness as an obstacle to the 4th industrial revolution in South Korea. This is because, although South Korea has exceptional HW capabilities such as semiconductors, which have become South Korea's leading export, SW, another main player that will drive national competitiveness, is not even properly equipped with an ecosystem. Professor Moon strongly criticized, "The 4th Industrial Revolution is a structure in which SW should lead and semiconductors should support," adding, "We insist on becoming a powerhouse for system semiconductor, but we have no intention to develop SW capabilities, which is the foundation."

Professor Moon emphasized the importance of SW in the semiconductor industry by citing Intel's case. At the 2018 Pyeongchang Olympics, attention was paid to the fact that it was Intel's SW capabilities, not HW, that enabled them to control 1,200 drones in perfect order. Despite the world's strongest central processing unit (CPU) is also actively investing in SW, domestic interest is still biased towards HW. Professor Moon said, Professor Moon said, "South Korean SW's global market share is less than 1 percent," adding, "It is a disastrous result caused by HW-centered workforce training and policies."

The biased industrial structure is like a 'unicycle' that moves precariously. Professor Moon's assessment is that Korea's information technology (IT) industry has been in an era of imbalance between HW and SW for more than 30 years since it first flourished. He emphasized that if this is not fixed even now, there is a high possibility that the 4th industrial revolution will become just become an empty promise.

Professor Moon suggested that the SW competitiveness problem should be solved through workforce training and policies. In particular, he emphasized the need to focus on database (DB) and operating systems (OS) closely linked with other industries. In other words, since we 'missed our chances' in creating a SW ecosystem, we have to choose and focus our efforts. "We need to actively utilize the talent in the DB field that we have currently secured and nurture SW manpower centered on humanities," he said. "We need to boldly revolutionize the sharing policy by industry and put SW at the center of state affairs."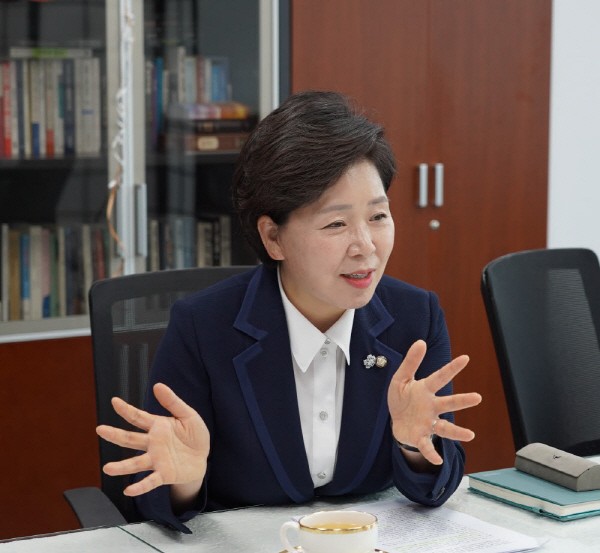 [Hyang-ja Yang, Member of Parliament]

'Minimum 10 years.'
Lawmaker Hyang-ja Yang diagnosed that it would take 10 to 15 years for the foundation of an industry to be laid. A series of processes should be preceded to put the industry on track, from training talent to supporting corporate policies. She added that South Korea's semiconductor industry had been able to rise to a global level thanks to continuous interest and investments.

For SW, this period was very short. That gap is now showing as various 'warning signs' to the industrial ecosystem. "The software sector has already become a market eroded by the U.S., and China is also rapidly entering the market," said Lawmaker Yang, and evaluated, "The market that South Korea can target is very narrow."

The same goes for semiconductors. Lawmaker Yang believes that the government and Samsung Electronics are calling for a system semiconductor powerhouse, but are overlooking the fact that SW is at the core of the ecosystem. A representative example is semiconductor design. In South Korea, there are no semiconductor fabless for nanos. Semiconductor Electronic Design Automation (EDA) tools, which are essential for design, are absolutely dependent on foreign products such as Synopsys and Cadence. Lawmaker Yang said, "In order for semiconductors to take another leap forward, we need SW," emphasizing, "At the end of the day, HW and SW should be established as the 'two pillars' of South Korea's national industrial competitiveness."

Lawmaker Yang also believes that the government should solve the problem by nurturing SW talent. She pointed out that there is a shortage of educators as well as professional talent in the SW field. This means that the foundation for nurturing SW talent is insufficient. Lawmaker Yang said, "The conflict between politics and ministries is still hindering the development of national competitiveness," adding "We urgently need to promote a control tower that will lead the support policies required by the industry as well as continuous and consistent policies centered on experts."

Lawmaker Yang also emphasized the need for a 'star'. The existence of industry leaders is the only way to nurture the younger generation, and this will become the pillar that makes the industrial ecosystem more robust. She added that only when we acknowledge what we are good at and actively promote it, can a 'star' emerge.

By Staff Reporter Dong-jun Kwon djkwon@etnews.com