LG Chem started to develop photoresist (PR) used in the semiconductor back-end process with the goal of supplying them to global semiconductor companies. In order to enhance chip performance, they are developing PR for back-end process after engraving ultra-fine circuit patterns on the front-end process of semiconductors.

It is known that LG Chem has recently started developing back-end process PR in cooperation with a global semiconductor company. A material industry official said, "LG Chem has jumped into the development of PR technology for semiconductor back-end process at their advanced materials division. Based on their know-how in semiconductor back-end process film material technology, they are speeding up their PR development."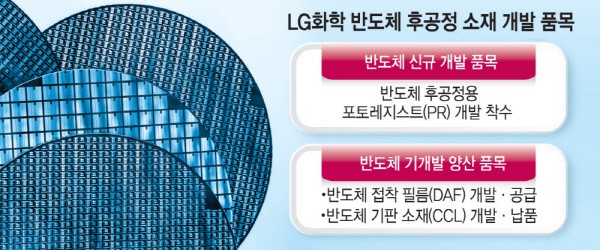 LG Chem is developing photoresist for semiconductor back-end process. It is used to enhance the performance of semiconductor chips after microcircuits are drawn in the semiconductor front-end process. The pattern is additionally engraved with PR material during back-end process.

In domestic market, they have succeeded in localizing a key material for the entire process of semiconductors, extreme ultraviolet (EUV) PR, and now continuing on the development of PR to expand demand for the back-end process. South Korean companies are actively entering the PR market which has been led by Japan.

LG Chem is planning to develop back-end process PR with their own technology and supply them to semiconductor companies. Considering that they are still at the early stage of the development, it is expected that it will take some time. It is expected to speed up the development and supply based on existing material development results.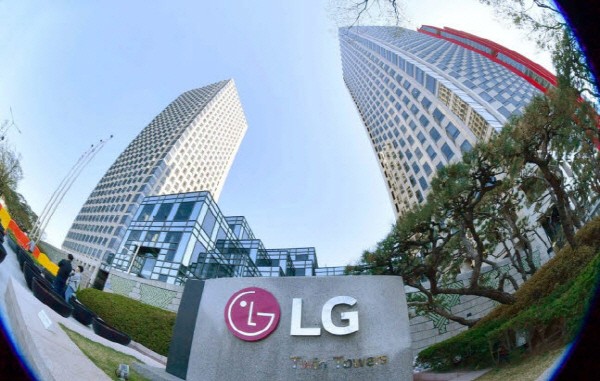 LG Chem has been strengthening their development of semiconductor materials since 2019 when semiconductor export restriction hit. They succeeded in applying mass-production lines of Korean semiconductor companies by making Die Attach Film (DAF) that connects chip and circuit board in the back-end process of semiconductors. They are also supplying main material (CCL) of printed circuit board (PCB) to domestic parts company. LG Chem is supplying DAF film to Samsung Electronics and SK Hynix. It is known that CCL is ending up at Samsung Electro-Mechanics and LG Innotek.

It is the first time for LG Chem to start producing liquid materials by PR development. LG Chem official said, "We have been developing high-performance materials for semiconductor back-end processes, and we have decided to develop products based on our technological know-how."

LG Chem is in charge of developing semiconductor materials in its advanced materials division. It is known that there are more than 100 man power who are developing semiconductor materials. In order to strengthen the development of semiconductor back-end process material, they are hiring new personnel specializing in PR development As LG Chem enters the back-end process material market of semiconductors, the size of the material market is also expected to grow bigger. It is known that Samsung Electronics and SK hynix are developing back-end process PR in cooperation with material companies, and global semiconductor companies are also strengthening material development as well as back-end process packaging technology.

By Staff Reporter Ji-woong Kim (jw0316@etnews.com)