First supply to Argonne National Laboratory in U.S.
Providing 30 times better AI performance compare to previous generation
Participating in development of 'Supercomputer' that calculates 2 quintill
Intel started supplying the initial batch of central processing units (CPU) of next-generation high performance computing (HPC), 'Sapphire Rapids (code name)'. By securing a supply case before the official launch, they already started to dominate the data center market. They also unveiled the various hardware and software solutions optimized for deep learning to target the artificial intelligence (AI) market.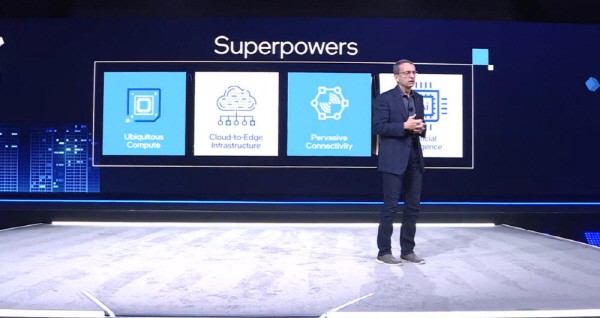 At the 'Intel Vision 2022' event held for two days from the 10th (U.S. local time), Intel announced, "We are shipping out the first 4th Gen Intel Xeon Scalable processor (Sapphire Rapids). We plan to expand to additional model within this year." Sapphire Rapids is Intel's winning move for targeting the data center CPU market. It supports DDR5, the next-generation memory standard, and provides 30 times better AI performance compared to the previous generation. Intel plans to officially launch Sapphire Rapids in 3Q.

Argonne National Laboratory in the U.S. adopted Sapphire Rapids before it was released on the market. Argonne National Laboratory is developing an 'Aurora Supercomputer' that can perform calculation about 2 quintillion times per second. The Aurora supercomputer is equipped with about 18,000 Sapphire Rapids. About 54,000 'Ponte Vecchio', Intel's next-generation graphics processing units (GPU) for data center, are also applied. The Aurora supercomputer is used for more accurate climate prediction and the development of cancer treatments. Argonne National Laboratory unveiled the installation of the Aurora supercomputer for the first time at the event.

The Aurora supercomputer is a symbol of Intel's strategy to dominate the data center and AI markets. Prior to the official launch of ultra-high-performance CPU and GPU, they presented used cases with successful cases with supercompurters, which is interpreted as a stepping stone to promote product competitiveness.

Intel also supports 'oneAPI' for the Aurora supercomputer. oneAPI is software for developers to integrate CPU and GPU. It is a solution that represents Intel's SW capabilities.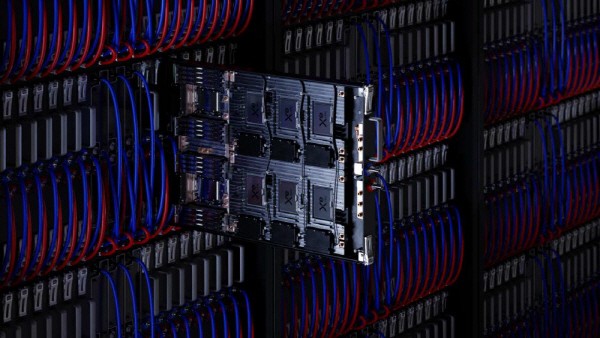 Intel is speeding up their aggressive approach on data centers. The data center is the core of the future growth engine called 'Superpower', including△Cloud infrastructure △Pervasive connectivity △AI △Intelligent edge. In particular, data centers are essential to expand the AI market.

Intel also unveiled many new AI products at the event. 'Gaudi 2' is the second-generation deep learning processor for learning and inference. Unlike other processors from Intel, it is a product specialized for AI. It is the first deep learning processor released after Intel acquired Habana Labs in 2019. Intel explained that compared to Nvidia A100, it has increased cost-performance by more than 40%.

Intel is also cooperating with Accenture on 'Project Apollo' which increase AI accessibility for businesses. They are also planning to launch 'AI Reference Kit', an open source-based program, that can easily access AI in various information technology (IT) environments such as cloud, on-premises, and edge.

Pat Gelsinger, CEO of Intel said, "The challenges that businesses are facing these days are so complex and interconnected that their success depends on how quickly they adopt advanced technologies and infrastructure to maximize their effectiveness. Intel will help with our customers and partners to accelerate digital transformation in complex environments. We are excited to share our semiconductor, software and services capabilities in order to achieve it."

[Overview of Argonne National Laboratory's supercomputer, 'Aurora', in the U.S.]

By Staff Reporter Dong-jun Kwon (djkwon@etnews.com)