South Korea R&D Center opened... Accelerating localization
Nearby Samsung Electronics and SK Hynix
Performance improve of etching equipment in full swing
Development rate of selective crystal depositi
Lam Research opened its R&D center in South Korea on the 26th. Following the U.S. and Europe, the R&D base in South Korea is a strategy to accelerate localization. It is being interpreted as a means to actively develop semiconductor equipment technology and address the domestic customer demand. Yongin, Gyeonggi-do, where Lam Research Korea Technology Center is located, is adjacent to Samsung Electronics' and SK Hynix' semiconductor production facilities. The close proximity will enable them to save time and maximize efficiency in collaborations and equipment technology developments with customers.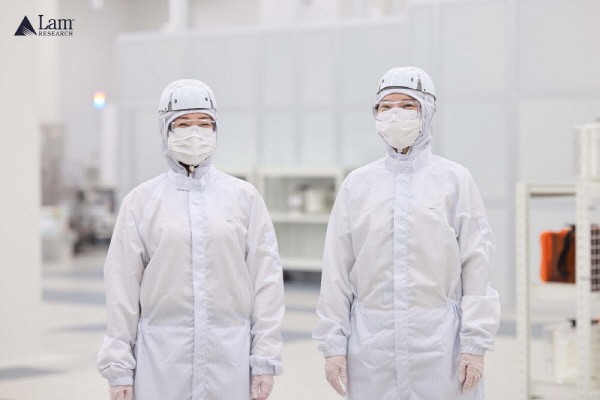 Product advancement was in full swing at Lam Research's Korea Technology Center, which opened on the 26th, to meet the demands of major semiconductor manufacturers. In the center clean room, which can house 25 or more equipment, the development of key semiconductor front-end process technologies such as etching, deposition, and cleaning, excluding exposure, is already underway.

Lam Research improving performance of etching equipment is what they are known for. Recently, as semiconductor manufacturers expand their facility investment, the demand to improve production efficiency has also increased. The center is working on improving the performance of 'Sense.i', an equipment that enables rapid wafer etching while reducing the semiconductor factory (fab) space in half.

The center is also developing selective deposition equipment that can be applied to advanced processes. Selective deposition is a technique of arranging atomic layers on select wafer positions during the atomic layer deposition (ALD) process.

Shashank Deshmukh, Head of Lam Research's Korea Technology Center, explained, "We are developing selective deposition equipment in response to customer demand to convert advanced processes." When the development of selective deposition equipment is complete, it is expected to be a major achievement for the R&D center in South Korea. Lam Research plans to secure additional cleanroom space for R&D in the center if domestic customers' demand for equipment development increases.

Lam Research's localization strategy is not limited to R&D. Another customer-specific business is manufacturing. Lam Research has been promoting the localization of materials and parts for semiconductor equipment supply chain management since 2003. In the beginning, it procured semiconductor equipment parts from domestic partners, but in 2011, Lam Research Manufacturing Korea was established to increase productivity. It started producing semiconductor equipment directly in South Korea. Recently, Lam Research Manufacturing Korea has expanded its status to respond to domestic as well as overseas equipment demand. In addition, Lam Research Korea will be in charge of technical support for equipment installed in semiconductor fabs.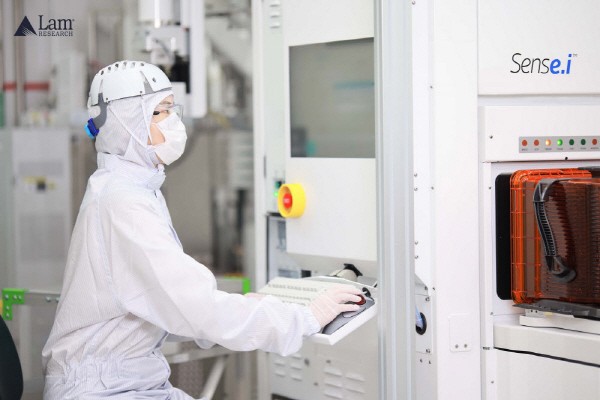 "Lam Research has been actively cooperating with South Korean partners for over 30 years," said Sang-won Lee, general manager of Lam Research Korea, adding, "With the opening of the Lam Research's Korea Technology Center, these efforts will continue and contribute to strengthening the K-semiconductor industry ecosystem in the future."

By Staff Reporter Dong-jun Kwon djkwon@etnews.com