China is rapidly following the 'hinge' technology, which is a main component of foldable phones.A hinge is connects two panels of the foldable smartphone together. Even though Samsung is dominating the global foldable phone market, China is rapidly catching up in Korea's hinge technology.

According to the industry on the 22nd, Samsung Electronics will be utilizinga similar hinge technology as its predecessor for the new foldable smartphone, Galaxy Z Flip 4, which will be released in August.

Although the next-generation hinge technology allows the phone to be thinner by sticking the screens against each other, Samsung has decided against applyingit in the new generation.
The technology has been developed, but the safety and assurance of the product has not been guaranteed. Samsung Electronics has adopted a U-shaped hinge technology that makes the foldable display slightly lifted since the first generation of Galaxy Fold. A 'free standing' function has been added, which allows the customers to unfolded the phone in the desirable angle, but the hinge technology that was applied is more or less the same.

Chinese smartphone manufacturers have appliedthe next-generation hinge technology that makes the foldable phone thinner by allowing the screens to be touched.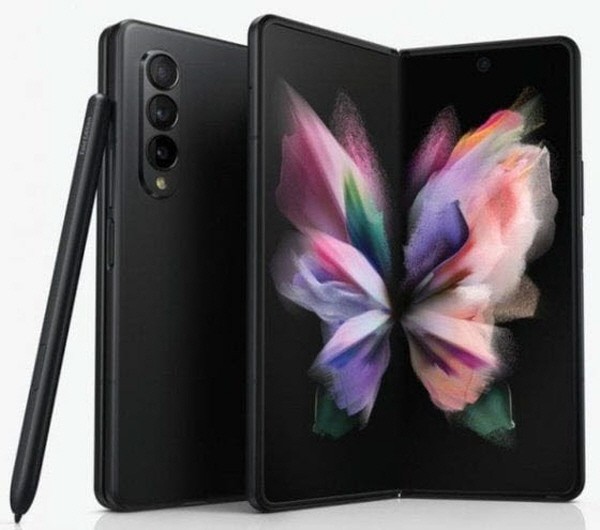 Huawei Mate X2, Honor Magic V (V), and Oppo Find N (N) all applied a 'water drop' hinge, which allows the screens to be touched to accomplish thinner form.

The display is rolled inside, so that the water droplet forms a wide wrinkle, which has an advantage of concealing the droplet. The key is to design the hinge central axis to mobilize. This allows less dust to be accumulated on the inside when the water droplet hinge is applied, because the screen does not part between the screens when it is folded. Earlier this year, Oppo foldable phone hinge technology won the 'GLOMO Award' at MWC2022 held in Spain.

Applying the next-generation hinge technology, Chinese companies focused on developing a differentiated design since Samsung occupies nearly 80% of the global foldable smartphone market share.

The quality of China's foldable phone products Is analyzed as inferior, which has insignificant effect on rippling effect of the market. The durability of the product has a poor evaluation in many aspects. There are only a few specialized companies in the world in the hinge technology field.The Chinese industry is applying the hinge technology from specialists from Taiwan's Amphenol and AVC.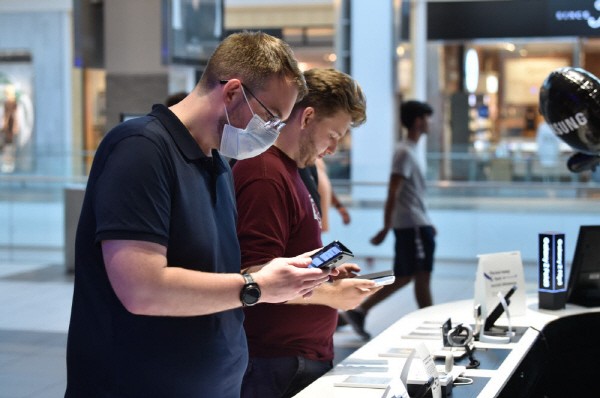 The foldable smartphone market is expected to more than double compared to last year. Samsung Electronics, the leader of the industry, is expected to sell more than 10 million foldable smartphones this year.Although China is catching up rapidly with 'budget-friendly' products, Samsung' will retain overwhelming market share similar to the previous year.

An industry official said, "Samsung Electronics is improving its competitiveness by developing the core component of foldable phones, its hinge technology. In the next few years, Samsung Electronics is also expected to launch a new product that will significantlyimprove the design of a foldable smartphone by applying a next-generation hinge."

[Table] Major Foldable Smartphone Hinge Technologies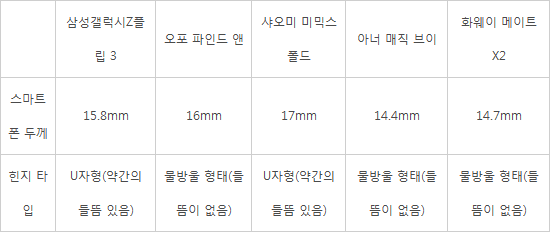 By Staff Reporter Sora Park (srpark@etnews.com)