Apple will launch VR headsets this year
Micro OLED display equipped in the VR headsets
Samsung coordinating release date for its 'hologram device'
Hologram device equipped with Exynos AP, Android OS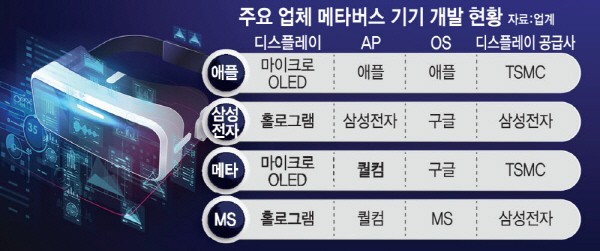 Samsung and Apple are competing for the metaverse device market. Meta, which runs Facebook, and Microsoft (MS) are expected to compete as well. Partner companies in the parts industry of the big tech are disclosing their outlines. The parts industry expects Apple to release a virtual reality (VR) headset terminal for the metaverse market as early as this year. It was understood that the performance test for VR headset production has been recently completed.

Apple VR devices are equipped with micro organic light emitting diode (OLED) displays. Apple cooperated with Taiwan's TSMC with developing OLED displays for VR devices. Micro OLED displays do not require color filters since OLEDs are deposited directly on the chip wafer. Micro OLED is smaller, thinner, and more efficient. The VR headset application processor (AP) will be applied with M1 Chip, which is Apple's self-developed system-on-chip, and the operating system (OS) will be running iOS.

Samsung Electronics is coordinating the release date of the Metaverse device. Samsung will be introducing ane AR device, which applied a 'hologram' technology. A hologram is a technology that appears a lively image as if an object is really exist, but does not physically exist. Samsung Electronics has been preparing for the commercialization of hologram technology for a long time with Samsung Advanced Institute of Technology.

Samsung will use Exynos as an AP for AR device, and have Google Android for the OS. Samsung is closely co-developing technology with DigiLens, an American AR/extended reality (XR) technology company. It is reported that Samsung Electronics has completed the development of a prototype, and is deciding the release date.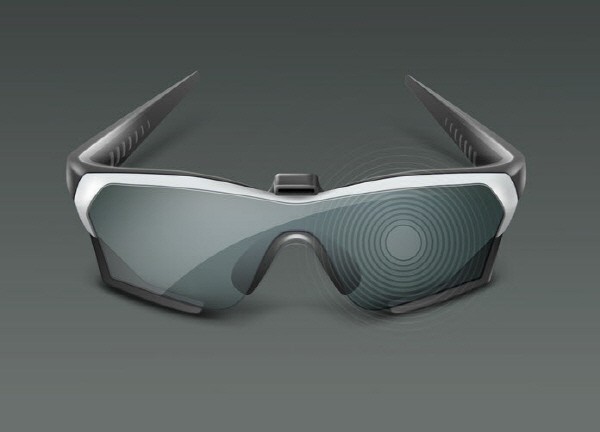 Samsung Electronics is also cooperating with Microsoft to develop AR headsets, and formed a task force (TF) for it. Samsung Electronics is planning to enter the market with two-track with its own AR devices and the AR devices developed with Microsoft.

Meta (formerly Facebook) is working hard to preoccupy the Metaverse device market, and is developing a new metaverse hardware equipped with a micro OLED display, Qualcomm AP, and Google Android OS. Meta occupies 70% of the VR device market share through its subsidiary Oculus.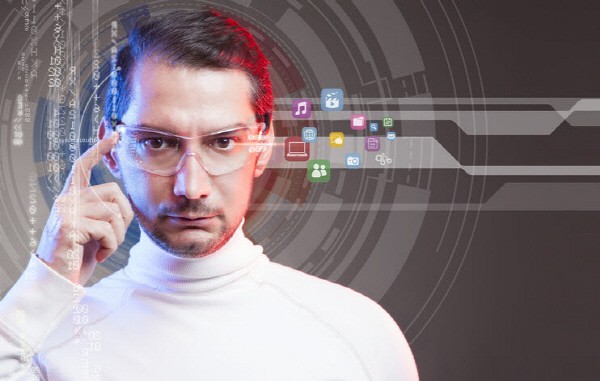 Microsoft is also developing its smart glasses applied with the hologram technology and equipped with Qualcomm AP.

An official from the parts industry said, "The metaverse device market is expected to grow at a annual rate of 80%, and emerge as a new market following smartphones. The parts and equipment industry is also risking everything to become a partner."

By Staff Reporter Sora Park and Jeongeun Park (srpark@etnews.com, jepark@etnews.com)