Next standard model of 21700to be released within the year
Improve electric vehicle space utilization
Expected to improve competitiveness of domestic batteries
LG Energy Solution and Samsung SDI willlaunch the next generation ofsmall cylindrical (standard 21700) batteries, with 10% increased energy density. Their strategy is to upgrade their current flagship 4.8~5.0Ah products to 5.3~5.6Ah by the end of this year. As global electric vehicle startups, including Tesla, increase the adoption of small cylindrical batteries, competitiveness in the domestic battery market is expected to rise further.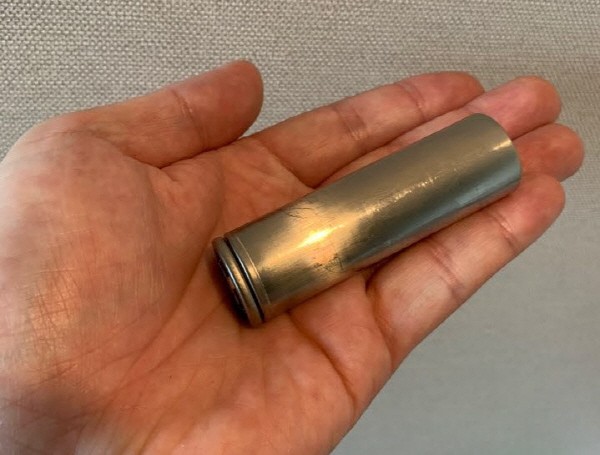 Sources in the industry revealed on the 22nd, LG Energy Solution and Samsung SDI will release the next model of small cylindrical batteries (21700) within this year. The energy density of the upcoming model is likely to be at least 5.3Ah to 5.6Ah. If 17.7 to 18.5Wh of electrical can be stored in a standard cylindrical battery, these newer models will be able to store 19.6 to 20.7 Wh. If it takes 5,000 cylindrical batteries for an electric vehicle to have 90KWh of battery capacity, in the future, this number could be reduced to the low 4,000s. This would result in better energy efficiency and space utilization based on the vehicle weight.

As Tesla adopts cylindrical batteries (4.8~5.0Ah), startups such as Rivian and Lucid Motors, as well as global automakers such as Volvo and Jaguar Land Rover, are also increasing the adoption of cylindrical batteries along with pouch and square batteries.

Japan's Panasonic, LG Energy Solution, and Samsung SDI are engaged in a three-way race in the cylindrical battery market. If the energy density of domestic products is improved, it could be highly advantageous in the competition.

These new cylindrical batteries use high nickel as a cathode material and have advanced silicon-based anode material technology to increase the mobility of lithium ions. LG Energy Solution was the first to apply NCMA (nickel, cobalt, manganese, aluminum), a new high nickel technology, meanwhile Samsung SDI increased the nickel content to 90% for NCA cathodes, for the first time.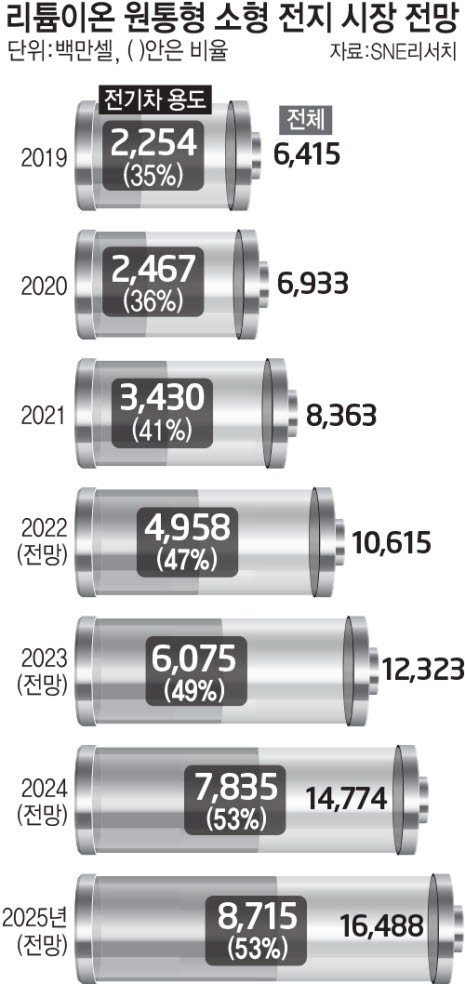 Although a large-sized 4,680 cylindricalbattery has been released, mass production technology and safety has not yet been verified for market. For this reason, the "21700" battery is expected to maintain the mainstream of the cylindrical market for the next few years.

An official from the battery industry said, "We will strengthen the form factor lineup by securing products that increase the energy density of cylindrical small batteries to mid 5.0Ah," adding, "We are also considering developing late 5.0Ah versions as it will take time to verify themarket for 4680 batteries."

LG Energy Solution said in its third-quarter earnings conference call, "We will secure the production capacity of cylindrical batteries to 120GWh or more by 2025."

By Staff Reporter Taejoon Park (gaius@etnews.com)