Uncertainty of shutdown in overseas manufacturing bases
'Re-shoring' as a special measure for supply chain management
Transferring of two production lines to the Gumi plant
Securing stock and maximi
Samsung Electronics has relocated its smartphone production line overseas to its Gumi plant. This is a special measure taken by the company after experiencing production setbacks at major factories in Vietnam and other countries post-COVID-19. It is reported that there might have been a change in Samsung's smartphone production strategy, which prioritized efficiency and optimized the production system.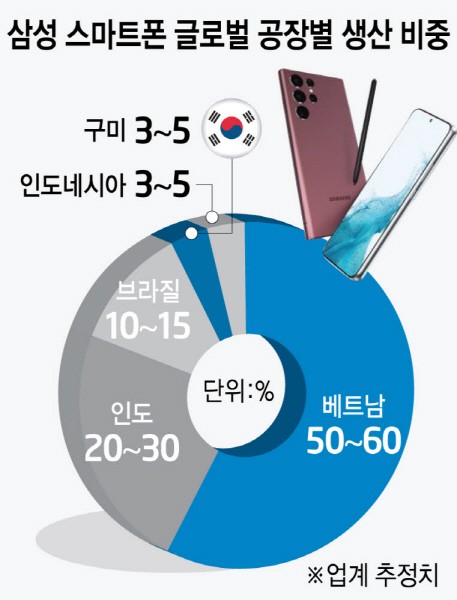 At the end of last year, Samsung Electronics transferred part of its smartphone production line in Vietnam to the Gumi plant in North Gyeongsang Province. After moving its manufacturing base overseas, it would be the first time for the Gumi plant to increase its production capacity.

Samsung Electronics produces around 300 million units of smartphones annually. BắcNinhand BắcNinh, the largest production bases in Vietnam, produce about 60% of Samsung's total smartphones. India's Noida plant also produces around 100 million units. Depending on local demand,plants in Brazil and Indonesia adjust production.

The Gumi plant, which is the only smart phone production base in Korea, served as a manufacturing control tower to apply and test new processesbeforehand.The plantswas exclusively responsible for domestic shipments of flagship products such as foldable smartphones and Galaxy S but its share in total production of Samsung smartphones has gradually decreased.

The keynote has changed since last year as the shutting down of global manufacturing bases including Vietnam due COVID-19 cause a severe disruption in the production of smartphones. The company turned to 'reshoring' to move overseas production lines back to Korea as a special measure for supply chain management. Specifically, it is speculated that Samsung Electronics realized the need to improve the level of supervision and production management of premium smartphones, a key factor that greatly affects their brand credibility.Even at the cost of rising manufacturing costs, the production line was still relocated to Gumi.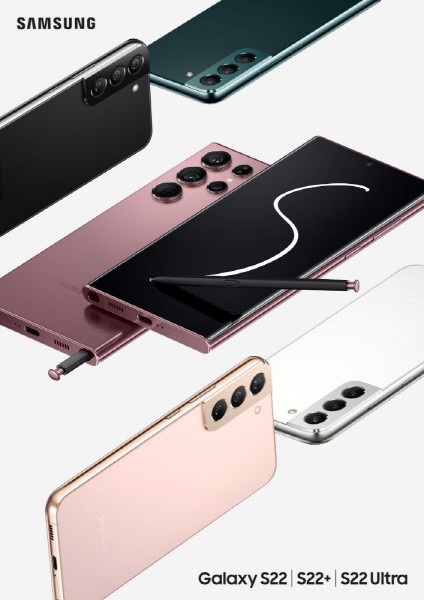 Most of the flagship smartphone Galaxy S22 series, which will be officially released on the 25th, is expected to be produced at the Gumi plant. With goals to maximize sales volume,Samsung Electronics places its move to freezethe factory price. It is alsoputting all its efforts on securing inventory to support this move.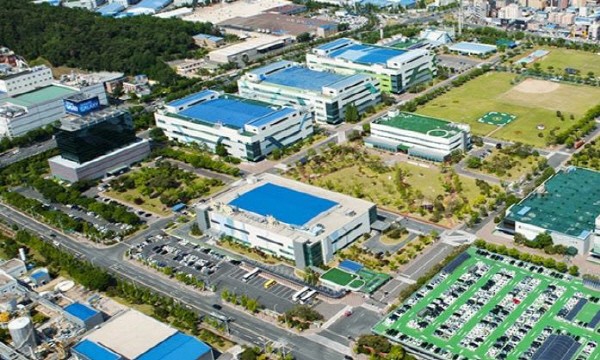 Besides the're-shoring'to Gumi, Samsung Electronics is managing the production volume for each of their overseas plant. By distributing smartphone production concentrated in Vietnam throughout the world, they can minimize damage if there is factory shutdown in a specific region. Sources estimate that Samsung Electronics is putting their cards on the diversification of theirglobal production capacity from their production plants to some other major suppliers as well.

An official from the local manufacturing industry in Gumi said, "At around the end of last year, Samsung Electronics moved two of their Vietnamese smartphone production lines to Gumi. It seems that domestic production will gradually increase."

By Staff Reporter Sora Park and Jung-eun Park (srpark@etnews.com, jepark@etnews.com)