Recycled materials are used in the protective film for shipment of Samsung Electronics' major smartphone 'Galaxy S22' series that will be unveiled next month. A protective film for shipment is a kind of packaging consumables that is attached like a sticker to protect the front and sides of a new product. It is the first time that recycled materials have been applied to the protective film for shipment of the Galaxy S series.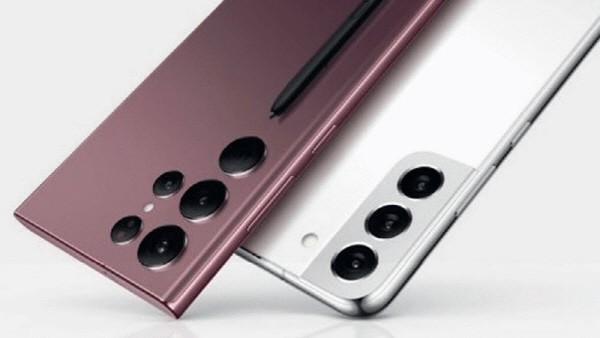 Samsung Electronics makes protective films of three types of Galaxy S22 (normal, plus, ultra) using recycled polyester (recycled PET) material. The existing Galaxy series used PET material, but from the Galaxy S22 series, recycled PET is applied to the entire line up. It is a consumable item that consumers remove after purchasing a smartphone, but it is an essential material for product protection. As one sheet is attached to each smartphone, the consumption of recycled PET is expected to be significant. According to the industry, Samsung Electronics is setting a target shipment of three Galaxy S22 models this year at more than 32 million units. Accordingly, it is expected that at least 300,000 square meters of film will be replaced with recycled materials.

Recycled PET film is made from collecting and shredding waste PET products, then melting them and into thin fabric. After that, it is made by applying adhesive coating to it, processing it, and print text on it. It can reduce carbon emissions by 30-40% compared to PET products made from crude oil.

The recycled PET film for Galaxy S22 is part of Samsung Electronics' policy to expand eco-friendly products. The movement to expand and apply eco-friendly recycled materials to the global environmental, social and governance (ESG) management has accelerated. Samsung Electronics also plans to use eco-friendly and recycled materials in various fields such as smartphones, TVs, and home appliances under the basis of 'sustainable future'.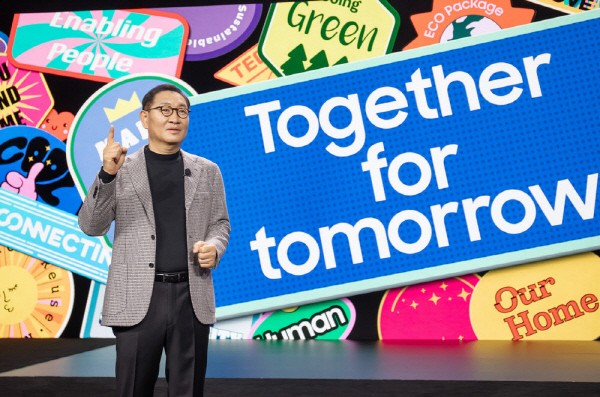 In the manufacturing of display products such as TVs, recycled plastics used this year is more than 30 times compared to the previous year. By 2025, every mobile and home appliance production processes will use recycled materials. Samsung Electronics has been reducing carbon emissions by applying recycled materials to their popular products such as QLED, Galaxy Buds, and Family Hub. Starting with the Galaxy S22, the use of recycled materials is expected to increase in the mobile sector as well.

Jong-hee Han, head(vice chairman) of Samsung Electronics' DX division, also emphasized the importance of eco-friendly materials during a keynote lecture at CES 2022 held in Las Vegas, U.S. on the 4th (local time). Vice Chairman Han said, "We will continue to advance technology and innovation so that the next generation can achieve the changes they want and make their dreams into reality."

By Staff Reporter Dong-jun Kwon (djkwon@etnews.com)