Intel and AMD who are the developers of central processing unit (CPU) for the servers will release new products that support the next-generation memory standard DDR5 DRAM next year. Amazon Web Services (AWS) also joined by introducing their own chip that supports DDR5, opening the era of full-fledged DDR5 memory for servers. Since it is driving the replacement of CPU, it is expected to establish itself as a new revenue channel for memory manufacturers such as Samsung Electronics and SK hynix.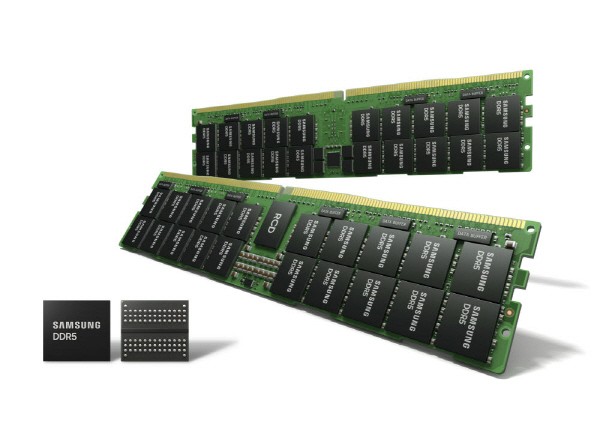 Intel is planning to release 'Sapphire Rapids', a CPU for servers compatible with DDR5 DRAM around the second quarter of next year. Intel first introduced a desktop DDR5 support CPU (Alder Lake) last month, and now they are expanding the DDR5 application area through Sapphire Rapids. AMD is also expected to release 'Zen 4 EPYC', a server CPU that applies DDR5 for the first time at the end of next year. AWS has also joined the DDR5 ecosystem. AWS announced 'Graviton 3'this month, a chip for cloud servers that also supports DDR5 memory.

DDR5 is a next-generation DRAM standard, and it is twice as fast as DDR4. In the mobile market such as smartphones, DDR5 has been adopted actively from 2019, but DDR4 is still the trend in the PC and server markets. They have been waiting for a replacement cycle due to the absence of a compatible CPU with DDR5 memory.

Recently, as the market size for data centers, supercomputers, and enterprise servers that require high-speed data processing for artificial intelligence (AI) and machine learning (ML) has grown, the demand for high-performance DDR5 has also expanded. Next year, CPU makers are expected to release new CPUs one after another, driving the growth of the DDR5 market. According to market analysis company Omdia, DDR5 is expected to become the mainstream of the memory market, starting with a market share of 1.1% this year, 10.7% next year, and 43.3% by 2024.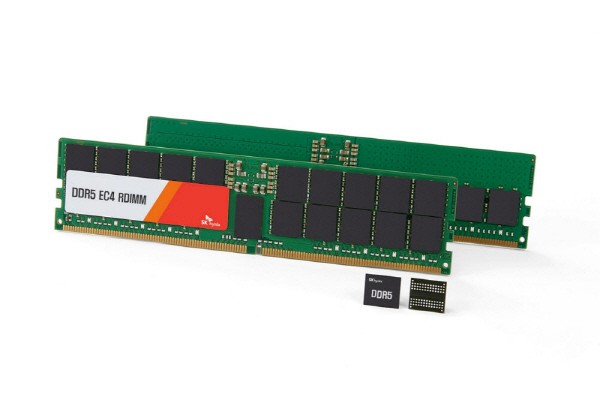 The opening of the DDR5 market for servers is also positive for major memory makers' improvement. DDR5 DRAM price is 30% higher than DDR4. As such, it is expected to contribute to the improvement of memory manufacturers' profits. In the 3Q earnings conference call, Samsung Electronics predicted that "CPUs supporting DDR5 are expected to be released in 2022, and their influence will further expand in the future as they are also considering installation in 5G such as high-speed and ultra-delay."

Samsung Electronics and SK hynix will focus on improving DDR5 performance and securing mass production capacity in response to new markets. In October, Samsung Electronics succeeded in mass-producing DDR5 DRAM using the industry's most advanced 14-nm extreme ultraviolet (EUV) process. In line with the high-capacity data market demand, the new process will be applied to single-chip 24Gb DRAM. SK hynix shipped 24Gb DDR5 samples this month, one year and two months after they launched the industry's first DDR5 product in October of last year.

A semiconductor industry official said, "The release of a CPU that supports DDR5 does not immediately convert to DDR5 memory, but it is meaningful that the server DDR5 market has opened in earnest," and continued, "Penetration of DDR5 memory will accelerate according to demand for high-performance and high-capacity data processing."

Prediction of DDR4/DDR5 DRAM in the memory market

Reference: Omdia

By Staff Reporter Dong-jun Kwon (djkwon@etnews.com)