LX Semicon, the largest fabless in Korea, acquired LG Innotek's silicon carbide (SiC) semiconductor tangible and intangible assets. It is expected to develop SiC semiconductors and enter the semiconductor market for automotives.

LX Semicon recently completed a contract to acquire patent assets with SiC semiconductor device facilities. The two companies confirmed on the 5th that "the amount of the acquisition cannot be disclosed, but it is true that the transfer contract has been signed." As a result, LX Semicon is expected to enter the automotive semiconductor market. The SiC development organization will also operate soon.

Not many companies have developed SiC semiconductors. Overseas companies such as Wolfspeed and ON Semiconductors, and domestic SK Siltron and Yes Power Technix have started to develop 8-inch SiC semiconductors. LX Semicon is expected to develop semiconductor materials and devices of the same size. It is highly likely that SiC semiconductor materials will be developed as 'Epitaxial Wafers'. Epitaxial wafers are considered upgraded SiC wafers due to their high electron movement speed.

LG Innotek's SiC semiconductor has been developed as a national task since 2019. LG Innotek transfers SiC msterials such as wafers and devices to LX Semicon and transfers assets such as facilities. SiC semiconductors are widely used in electric vehicles and 5G mobile communication markets.

According to the market research firm Yole Developpment, the size of the SiC semiconductor market will expand from the current 1.1 trillion won to 12.8 trillion won by 2030. Demand is expected to surge in electric automotive markets such as electric vehicles. LX Semicon is Korea's largest fabless semiconductor manufacturer with annual sales exceeding 1 trillion won.

However, it was evaluated that the future is uncertain as most of its sales are concentrated on display driving chips (DDI). As the decline in the domestic LCD market accelerated, a sense of crisis grew. SiC semiconductor market's strategy is to overcome these risks and secure new growth engines. Regarding the business plan after acquiring LG Innotek SiC assets, an official at LX Semicon said, "It is for research and development (R&D) of SiC semiconductors."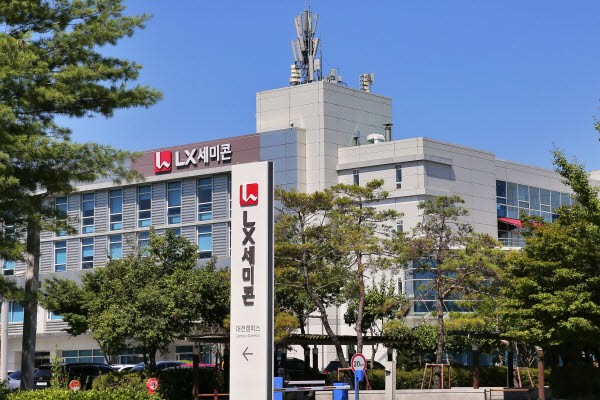 ◇ Silicon carbide (SiC) semiconductor market growth (Date provided by Yole Developpment)

By Staff Reporter Ji-woong Kim (jw0316@etnews.com)