SK Materials is to operate their new Sejong Semiconductor Photoresist (PR) Plant in the first quarter of next year.

PR is a material used to draw semiconductor circuit patterns with light. SK Materials produces PR at the new plant built after acquiring Kumho Petrochemical's PR business to strengthen its semiconductor material business.

SK Materials will complete its PR Sejong plant and start operation next year. It plans to produce products in the first quarter of next year and supply them to customers at a base built by investing 40 billion won in the first half of last year.

PR is an essential material for semiconductor manufacturing. It is one of the three products designated as regulated items along with hydrogen fluoride and polyimide when Japan announced export regulations.

PR is used in the exposure process of drawing circuits with light. Products will differ depending on light wavelengths from argon fluoride (ArF), krypton fluoride (KrF), and extreme ultraviolet rays (EUV).

SK Materials is planning to produce ArF PRs and South Korean semiconductor manufacturers are expected to become customers.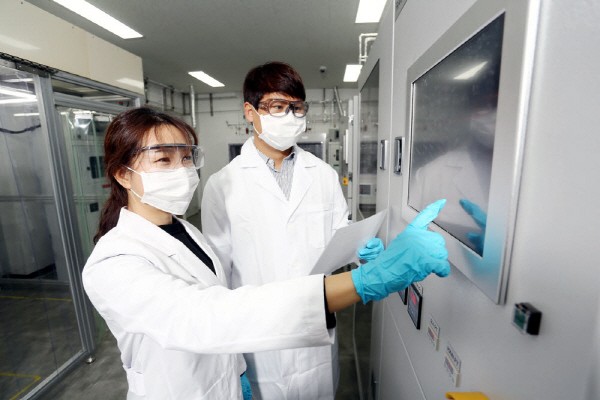 SK Materials acquired a PR business from Kumho Petrochemical in March last year to strengthen its semiconductor high-tech material business. It acquired the PR business and Asan PR business, which are part of Kumho Petrochemical's electronic materials business.

The existing line of the Asan plant has been moved to a new line in Sejong. An R&D center was also established at Sejong plant to expand its PR portfolio.

An official from SK Materials said, "We plan to strengthen product competitiveness such as EUV PR through Sejong plant and prepare for customer approval tests."

SK Materials is accelerating its transition to a company in charge of semiconductors, batteries, and display materials of SK Group. SK Group has proposed a blueprint to invest KRW 5.1 trillion by 2025.

SK Materials is planning to promote a new business for SiC wafer materials, a next-generation power semiconductor material, in the semiconductor material business sector. In the battery material business, not only silicon anode material but also cathode material and lithium iron phosphate (LFP) battery material businesses are promoted. In the display sector, it plans to secure core technologies for organic light emitting diode (OLED) blue light emitting layers.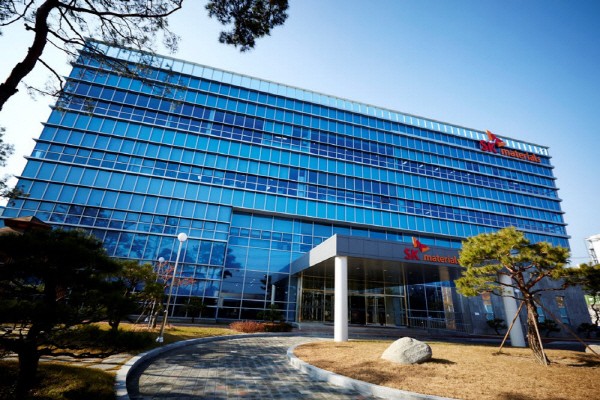 By Staff Reporter Ji-woong Kim (jw0316@etnews.com)