Fixed budget of KRW 74 Billion… Up to 30,000 Units to be provided
Mandatory operation and retention of business operators, extended to 5 years
Strengthening measures to eradicate cheating, such as po
The government has set the budget for subsidies for slow chargers for electric vehicles to KRW 74 billion next year, up about three times from KRW 24 billion this year. The volume of chargers supplied to apartment houses and facilities this year is expected to increase from 8,000 units to up to 30,000 next year. The government also plans to eradicate irregularities such as selling chargers built with the national budget to other companies for a large amount or poor construction of charging facilities to obtain subsidies.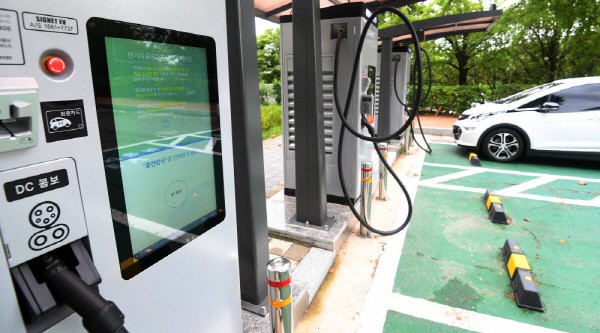 According to the industry on the 29th, the Ministry of Environment recently unveiled the final plan for next year's slow charging facility supply project to charger manufacturers and charging operators. The government plans to finalize the project next year after collecting industry opinions.

According to the final plan, the budget for subsidies for low-speed chargers next year will increase from KRW 24 billion this year to KRW 74 billion next year. Considering the 8,000 units this year, about 30,000 units will be supplied next year.

The standards for charging businesses that carry out projects with government subsidies will also be strengthened again in four years. Recently, some cases of indiscriminate installation and construction of chargers or maintenance and poor construction have been raised in places where user access is poor. Accordingly, the Ministry of Environment will change the qualification criteria for businesses receiving government subsidies from the current registration system to the evaluation method starting next year. Evaluation criteria will be prepared by the end of this year.

On top of that, as thousands of chargers built and operated with government subsidies have recently been sold to other companies for a large amount of money, the period of holding and operating chargers will be extended from the original two years to five years. The measure is aimed at eradicating the sale of the right to operate chargers and providing long-term customer service.

Installation conditions for electric vehicle users will also be improved. Currently, subsidies up to 1% of all parking spaces will be expanded to 2%. In addition, an international standard authentication system will be introduced to solve inconveniences due to different user authentication systems for each charging business operator. The Ministry of Environment plans to increase user authentication compatibility by mandating public authentication of Open Charging Communication Code 1.6 (OCPP 1.6) starting next year.

Hyo-sung Kim, Head of the Ministry of Environment, said, "We will strengthen the policy of supplying chargers next year to improve the environment for electric vehicles and maximize the effectiveness of state subsidies. We will focus on thorough follow-up management as subsidies continue."

By Staff Reporter Tae-jun Park (gaius@etnews.com)