Frequent visit to Yangjae Campus
Profit margin exceeded 20% due to shortage of DDI chips
Expanded trade range with China since the launch
LX Semicon is under the spotlight with its 'explosive growth' of more than double of its sales and 8 times its operating profit in two years. Although it ranks fourth among all affiliates of LX Group in terms of sales, the operating profit margin is the highest at 20%. It has established itself as a core subsidiary of the group. Analysts say that the chairman of LX Group, also known as 'semiconductor mania' Bon-jun Koo's attention and interest is paying off with significant achievements.

LX Semicon is expected to record annual sales of KRW 1.88 trillion and operating profit of KRW 385.5 billion this year based on the market forecast (consensus) of the stock market this year.

Compared to LX Semicon's annual sales of KRW 867 billion and operating profit of KRW 47 billion in 2019, it has increased 2.1-fold in sales and 8.2-fold in operating profit in the past two years.

LX Semicon's core revenue source is the display driver driving chip (DDI). DDI is a part that exhibits various colors by controlling numerous pixels that make up the display. DDI accounts for about 90% of LX Semicon's sales.

The explosive growth in sales is attributable to a significant increase in DDI demand. LX Semicon mainly supplies DDI chips to LG Display. As LG Display's display shipments increased, DDI supply increased proportionally.

As LX Semicon (former Silicon Works) was separated from LG affiliates and launched as LX affiliates, transactions with other global partners increased significantly. During its time as LG affiliates, transactions with LG Display's competitors were difficult.

In the past two years, LX Semicon has seen a significant increase in business transactions, especially with China. Sales of DDI for large-size liquid crystal display (LCD) displays increased significantly. The demand for DDI chips for organic light emitting diodes (OLEDs), which have a high unit price, has also increased recently, and it is driving its sales growth. The amount of DDI for mobile OLED for Apple supplied through LG Display increased, which also contributed to the sales growth.

The increase in profitability up to the 20% was largely due to the COVID-19. Amid the semiconductor supply and demand issue, the demand for displays exploded and resulted in a shortage of DDI. This skyrocketed DDI prices. Although supply was limited, the demand has exploded and the operating profit margin has grown significantly. Samsung Electronics ranked first in global DDI supply, Taiwanese Novatech the second, and LX Semicon took the third place.

LX Semicon's operating profit margin exceeded 20% in the third quarter of this year from 5% in 2019 and 8% last year. LX Semicon has a business structure in which operating profit increases as DDI chip shipments increase significantly.

The company is also actively discovering new businesses. LX Semicon is looking for new business ideas, such as automotive semiconductors and metaverse.

It is evaluated that Bon-jun Koo's, chairman of LX Group, interest to LX Semicon resulted in successful performance. Chairman Koo is currently the only LX affiliate to be named as an unregistered director of LX Semicon, and is taking care of the company's management. It is understood that Chairman Koo has his own office at LX Semicon Yangjae Campus to check the business from time to time.

An official from LX Semicon said, "We will invest in new fields such as system semiconductors for home appliances and automobiles in order to establish a brighter future."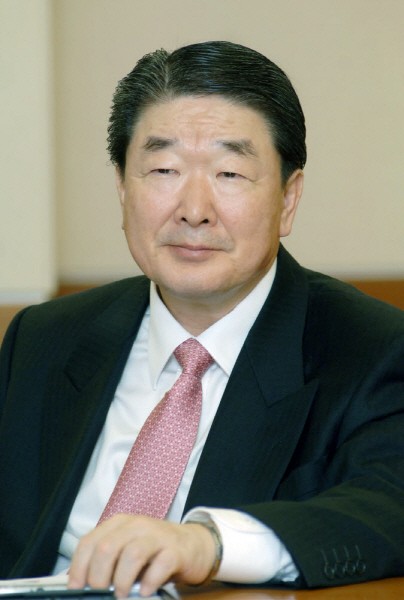 By Staff Reporter So-ra Park (srpark@etnews.com)