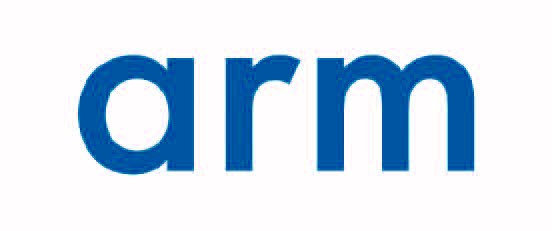 British semiconductor design asset (IP) company ARM has released a solution that can develop Internet of Things (IoT) software (SW) without real semiconductors. ARM expects to shorten the IoT product design cycle and contribute to market growth. In addition, it recently announced that the shipment of ARM IP-based chips has exceeded 200 billion units.

ARM unveiled 'ARM IoT Total Solution' that can speed up IoT device development at the 'ARM Dev Summit', the annual developer conference on the 19th. The 'ARM Virtual Hardware Target', which is the core of the solution, implements an ARM-based System-on-Chip (SoC) in a virtual environment and supports developers to create various IoT applications without real semiconductors. "It is possible to develop software based on ARM main systems on a virtual platform," said Seong-hoon Jeong, managing director of ARM Korea.

ARM emphasized that the solution can reduce the time to market for IoT products from five years to three years. This will allow the IoT ecosystem to be expanded to the smartphone applications. "With this solution, we will be able to overcome the small number of apps and slow innovation that have been holding back the growth of the IoT market," said Jeong.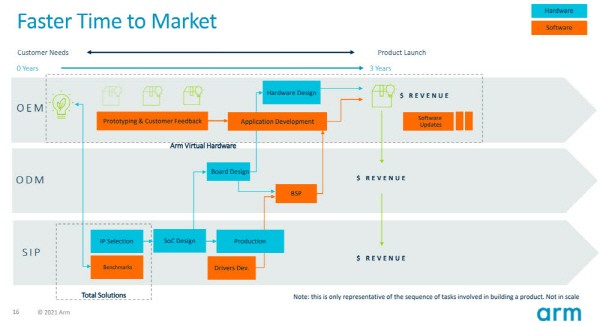 ARM announced that shipments of chips manufactured based on ARM IP so far exceeded 200 billion units. Of those, half have been shipped within the last five years. Seon-wook Hwang, CEO of ARM Korea, said, "The demand for advanced computing is increasing as the three technological leadership of IoT, artificial intelligence (AI), and fifth-generation (5G) mobile communication is further expanded. prospect," he said.

By Staff Reporter Dong-jun Kwon (djkwon@etnews.com)