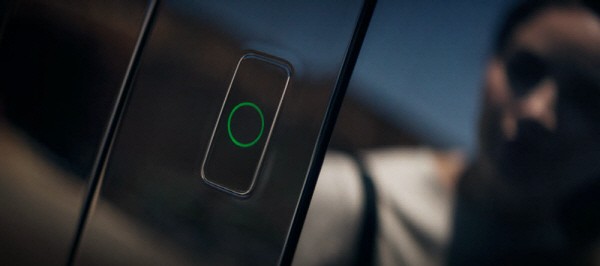 # The Genesis GV60, which was recently released by Hyundai Motor Company, is the first in the global automobile industry to use the 'Face Connect' function to open the door by facial recognition. Even without a car key, the camera built into the door post recognizes your face and unlocks and locks the door even when you are wearing a hat.

Genesis GV70 is the first brand to apply fingerprint recognition technology. In-vehicle fingerprint authentication activates simple payment (CarPay) and ignition, and the seat, steering wheel, head-up display position, and infotainment volume set by the driver are automatically adjusted.

These technologies that Hyundai Motor Company ambitiously prepared have one thing in common. The face recognition camera and fingerprint recognition module were made by MCNEX.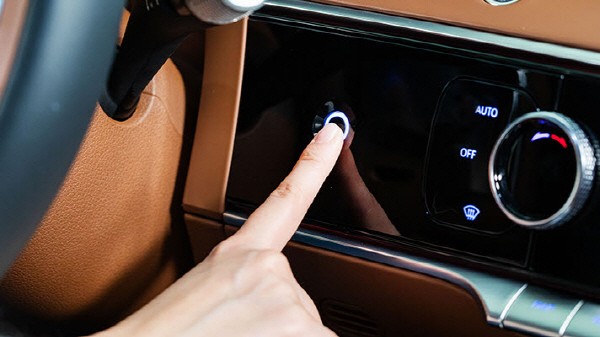 MCNEX is making remarkable achievements in the field of automotive electronic devices (hereinafter referred to as electric fields). After selecting Hyundai Motor's primary supplier (vendor) last year, it is expanding its orders in earnest, and is also active in securing technology for the upcoming autonomous vehicle era.

◇ Automobile electric field orders 'flexibility'

MCNEX surpassed 1 trillion won in order backlog this year thanks to the achievement of targeting domestic and foreign automakers. In the first half of this year, a series of large contracts were signed.

Last year, MCNEX's sales of electrical equipment were about 153.4 billion won. This year's sales are expected to reach about 190 billion won. This is a remarkable growth considering the situation in which automakers around the world have suffered severe production disruptions due to a shortage of parts such as semiconductors.

As the Hyundai Motor Company is in the background, MCNEX became the first supplier of Hyundai Motor Group last year. They made it possible to directly trade while meeting Hyundai Motor's requirements in terms of production capacity, quality, technology, and finance.

MCNEX has been a secondary supplier to Hyundai Motor Company. It supplied camera modules for vehicles to tier 1 suppliers such as Hyundai Mobis and Mando, and the cameras were delivered to Hyundai Motors through tier 1 suppliers. Tier 1 suppliers are entitled to supply parts directly to Hyundai Motor without an intermediate step. This will create conditions for improving profitability for MCNEX. In addition, it is advantageous to participate in new projects or businesses promoted by Hyundai Motor Company, which will provide an upper hand for MCNEX compared to other companies.

◇Preparing for the era of autonomous vehicles, technology accumulation

Autonomous driving is attracting attention as the next move for MCNEX. For autonomous driving to be realized, the vehicle must be able to observe and recognize changes or movements of objects or people inside and outside of the vehicle. Therefore, cameras and sensors are considered essential parts in the era of autonomous driving.

Since 2017, MCNEX has been accumulating related technologies while undertaking the national project for the implementation of the 3rd stage of autonomous driving. Level 3 refers to the level at which the vehicle controls all safety functions and signals when occupant control is required in a specific traffic environment. Technologies being developed by MCNEX include △ Front and side image sensor modules for autonomous vehicles △ Driving recognition processing algorithm △ Unmanned automatic valet parking system
△ Surround view monitoring, smart room mirror system, △ In-cabin camera, etc.

Due to the nature of the automobile industry, which places importance on safety, it takes time to introduce new technologies. However, if adopted, stable supply and long-term supply are possible, unlike electronic products such as home appliances and smartphones, which undergo rapid technological transition.

MCNEX is preparing various solutions in preparation for the adoption of technology by automakers. In particular, it is expanding its technology to the field of systems that include software algorithms so that the camera can recognize and judge objects, not just manufacturing simple modules. In the camera module industry, the software manpower has been strengthened exceptionally, and more than 10 billion won is invested in R&D every year. To strengthen autonomous driving, the headquarters will be relocated to the Songdo Free Economic Zone in Incheon by the first half of next year. Dongwook Min, CEO of MCNEX, said, "Our goal is to become a leading company in autonomous driving solutions."

By Staff Reporter gunil Yun benyun@etnews.com