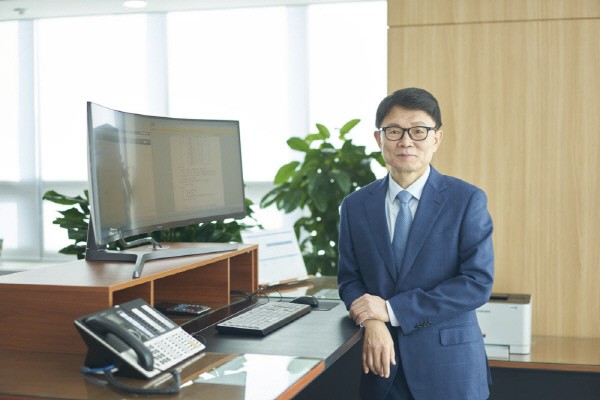 SOLUM CEO, Sungho Jun, was honored with a presidential citation at the opening ceremony of the 'TECH INSIDE SHOW 2021' on the 13th. After spun off from Samsung Electro-Mechanics in 2015, it was recognized for its efforts to localize core semiconductor parts and pioneer overseas markets.

CEO Jun declared a policy to internalize semiconductor integrated circuits (IC), which were highly dependent on external sources, and made bold investments. He led the entire process from semiconductor IC technology development, advanced commercialization, and market entry. These products showed the power to turn the crisis of the semiconductor supply shortage into an opportunity.

The company lowered their dependence on foreign products through the self-reliance of parts such as direct design of communication IC and display control IC, which are core electronic shelf label (ESL) components. They contributed to stabilizing domestic semiconductor supply and pioneered the global market in the midst of the trade conflict between the US and China and Japan's export restrictions.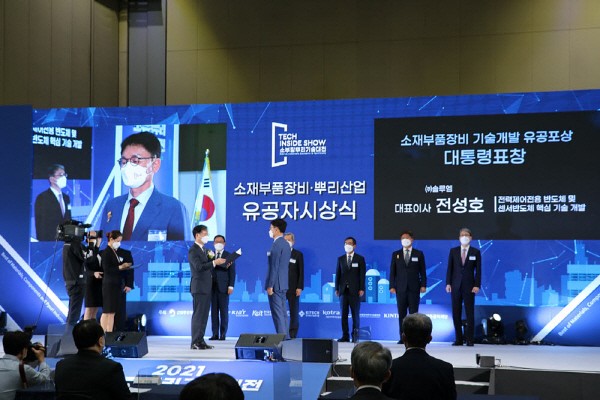 CEO Jun said, "This award is a precious achievement for our technological capabilities to be recognized externally. We will continue to develop core technologies to become a company that contributes to strengthening the global competitiveness of domestic parts and improving the trade balance."

SOLUM made an effort to preoccupy the future parts market by improving the competitiveness of semiconductor technology. They entered the electronic device market by launching of three types of world's smallest and low-power specialized sensors. They plan to contribute to maintaining the global competitiveness of domestic parts in the future by pioneering major markets, starting with China.

SOLUM is also actively responding to national policies such as creating new jobs, fostering talent, and improving employee welfare. They have been continuing to create jobs and as the result, the number of domestic employees increased from 274 in 2015 to 430 this year.

In particular, 57 people are hired from specialized high schools, participate in the work-study parallel system promoted by the Korea University of Technology and Education, and are actively encouraging workers to acquire a bachelor's degree. This year, 16 students graduated and obtained bachelor's degrees, and 8 students are currently enrolled.

The company is also operating a company-wide welfare system, such as full support(100%) for children's school expenses, support for hospital treatment expenses for employees' families, and comprehensive health checkups for employees and their spouses.

With this award as an opportunity, SOLUM plans to strengthen their business as a leading electronic component company in Korea and adapt and respond to changes in the global mobility market.

By Staff Reporter Jiwoong Kim (jw0316@etnews.com)