60% more than this year
Preemption of demand for tablets and laptops
Samsung Display plans to expand its mid-size organic light emitting diode (OLED) display shipments to more than 10 million units next year. This is an increase of about 60% compared to this year. Samsung Display's shipments of 10-inch and larger mid-size OLEDs surged this year as OLED installations increased to notebook PCs following tablets this year. Samsung Display, which has dominated the small OLED market, mainly installed in smartphones, is expected to dominate the medium-sized OLED market as well.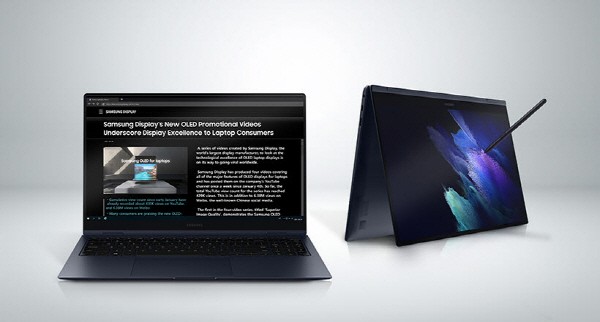 It is understood that Samsung Display plans to produce 10 million medium-sized OLEDs to be used in tablets and notebook PCs next year. 10 million units are 3.5 to 4 million units, or 58 to 67% more than this year. Samsung's mid-size OLED shipments this year are expected to reach 6 million to 6.5 million units, up 700% from last year. As OLED mounting is rapidly increasing on laptops, it is likely that the goal will be exceeded. Several industry insiders said, "Samsung Display expected to ship 5 million mid-size OLED units this year, but it is expected to reach 6 to 6.5 million units due to its rapid growth.

This is due to Samsung Display's entry into the notebook PC market with medium-sized OLED from the beginning of this year. Samsung Display focused its efforts on targeting the laptop market by introducing new brands to expand its OLED business. As non-face-to-face demand exploded due to the prolonged COVID-19 pandemic, it was judged that OLED would dominate in the notebook market.

The strategy paid off. Global notebook manufacturers such as Samsung Electronics, Asus, Dell, and HP have begun to increase OLED adoption. Samsung Display also diversified its products such as resolution, size, and refresh rate to keep pace with market demands. As a result, OLED shipments for notebooks increased overwhelmingly. According to Stone Partners, a market research firm, the proportion of Samsung Display's mid-size OLED panels this year is reported to be 80% laptops and 20% tablets.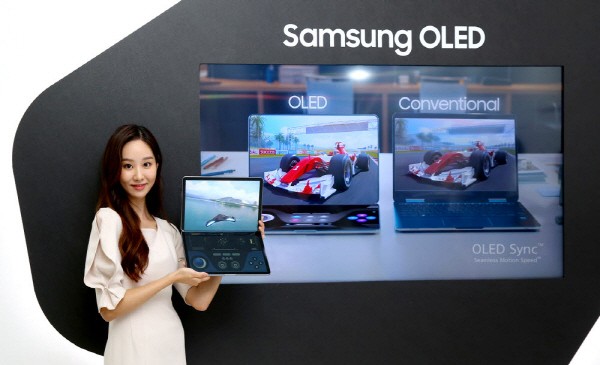 By Staff Reporter Gun-il Yoon benyun@etnews.com