In a U.S. online forum called the 'Foundry Forum'
it has been revealed that despite the one-year delay compared to TSMC
securing the stable yield of the 3 nano meters applied semiconductors.
Intel C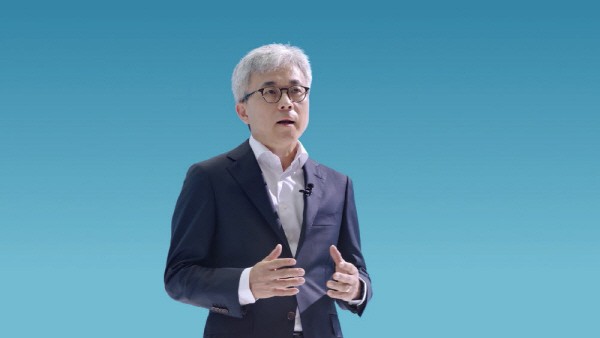 Samsung Electronics will mass-produce the 2-nano semiconductor process using 'Gate All-Around (GAA)', a next-generation transistor structure, from 2025. Although the schedule is about a year later than TSMC and Intel, the strategy is to secure the yield by using the mass production technology obtained by first applying the 3nm process. This is the first time that Samsung has revealed its 2nm process mass production plan.

At the 'Samsung Foundry Forum 2021' held online on the 6th (local time in the US), Samsung Electronics announced that it would start mass production of the GAA-based 2-nano process in 2025. During the first half of next year, GAA technology will be introduced for the first time in the 3-nano process, and the 2nd-generation GAA-based 3-nano process will be mass-produced from 2023. Choi Si-young, president of Samsung Electronics' foundry division, said, "We will continue to innovate differentiated technologies not only in advanced microprocessing such as GAA, but also in existing processes."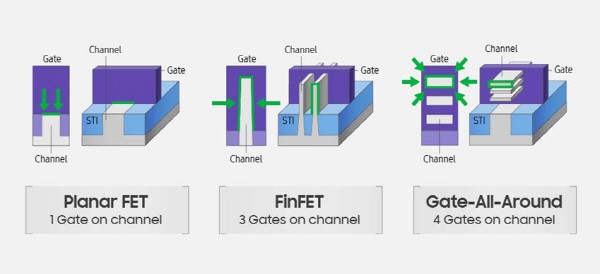 Samsung Electronics' 2nm process mass production schedule is about a year behind TSMC and Intel. However, TSMC and Intel are planning to introduce GAA for the first time in the 2nm process, so Samsung Electronics has the advantage in technological stability and yield. GAA is to be introduced in the 2nm process in the 3rd generation technology. Samsung Electronics said that the 3-nano process has also secured a stable production yield and is preparing for mass production.

Samsung Electronics also announced a new 17-nano process based on FinFET at the forum. The 17nm process is expected to improve performance by 39% and increase power efficiency by 49% compared to the 28nm process. The semiconductor area is expected to decrease by 43%. Samsung Electronics is expected to expand its applications since it can be applied to the new 17-nm process to image sensors and mobile display driving chips that mainly used the 28-nm process.

Samsung Foundry Forum 2021, the largest number of foundry forums in history, was attended by 500 companies and more than 2,000 fabless customers and partners. Samsung Electronics will hold the 'Safe Forum' online in November for the foundry ecosystem.

<Glossary> GAA is a technology that overcomes the limitations of FinFET, which is the trend of semiconductor transistor structure. More detailed current control is possible by increasing the gate and channel junctions that control the current in the semiconductor from three to four. It is known that GAA is more efficient than FinFET in 3nm or less processes.

<Samsung Electronics, TSMC, Intel micro-processing and transistor structure prospects>
Data = Industry gathering (Intel uses a new process unit called the, 'Angstrom', and therefore the nano-scale comparison may vary with other companies.)

By reporter Kwon Dong-jun, djkwon@etnews.com