In the era of the 4th industrial revolution, the demand for untact has increased significantly due to the COVID-19 pandemic. It appears not only in the industry, but also in the aspect of nurturing talented people who will continue to do so. Existing non-face-to-face classes, which were unidirectional as offline class aids, are leading to video face-to-face or character face-to-face forms with the need for educational interaction. However, the overall process still relies heavily on the autonomy of the learner.

In this situation, there is a company that has a unique presence. GeniRobot (CEO, Eunseung Lee), which is an EdTech startup established in 2019 as a preliminary startup package by the Korea Startup Promotion Agency, GeniRobot has been recognized for its various technologies and capabilities, centering on 'GENIBOT', an All-in-One educational robot.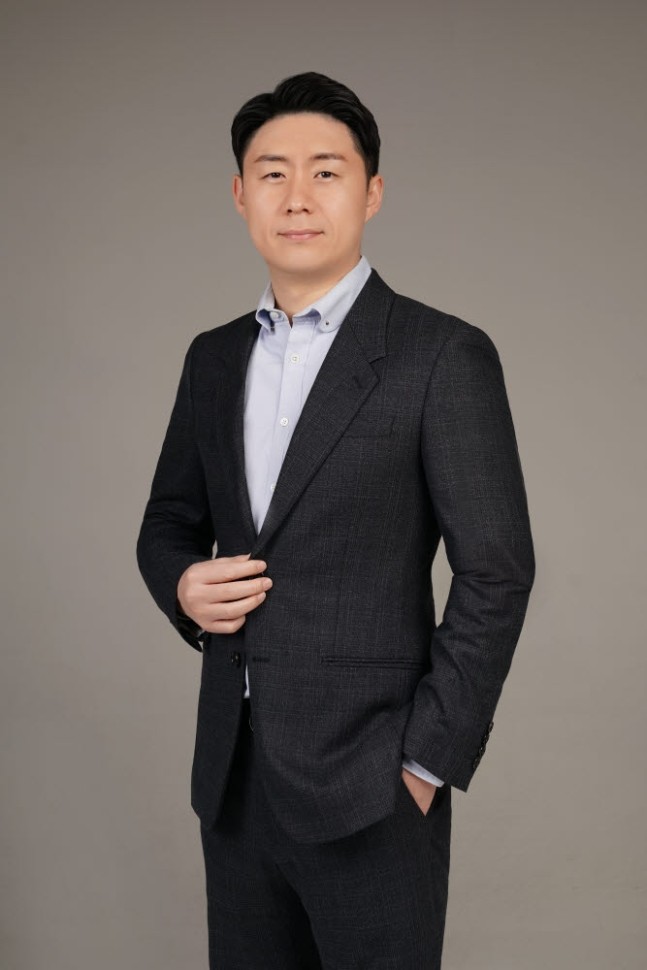 All-in-one educational robot, GENIBOT, with universal features such as 'Unplugged Card Coding', 'Android/iOS', 'Scratch 3.0', and 'Phython' and its video solution, LIMS Platform(Learning Interaction Multiple Service), are attracting worldwide attention.

GeniRobot has been selected as Blue 100 a promising young start-up company this year, K-Solution Fair by the Information and Communication Industry Promotion Agency, DNA Fusion Product and Service Overseas Expansion Project by the Ministry of Science and Technology Information and Communication, K-Startup Center (KSC) overseas expansion project by the Ministry of SMEs and Startups, Ministry of Science and ICT Selected for ICT R&D innovation projects, etc. It is attracting attention not only in Korea but also internationally, as it was introduced to the British BBC along with its exhibit at the 2021 MWC held in Barcelona.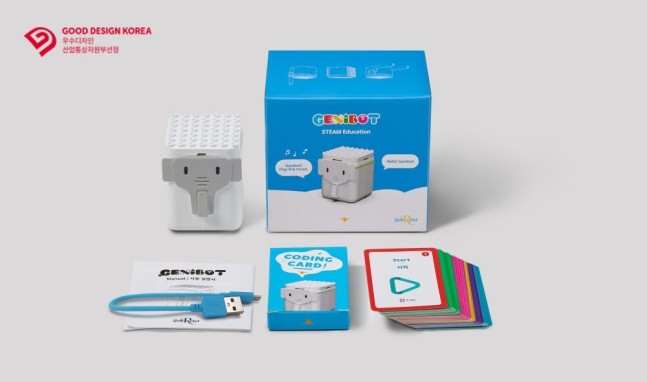 -Why did you decided to establish GeniRobot?

▲I jumped in after realizing that the lack of non-face-to-face interactive communication came from my experience in managing overseas and new businesses was still a difficult problem. In coding education, which has been drawing attention recently, feedback from front-line teachers was decisive, saying, "Robots are getting better, but I don't know what our children are doing."

To solve this problem, I want to create a technology that can connect students and teachers, such as front-line classrooms that connect robots and platforms, both online and offline.

-Main business item GENIBOT, what is it?

▲ It is our mission to create robots such as the 'Genie of the Aladdin Lamp' that provide all the education children need. By using multitasking technology, the structure was simplified and made to respond to various areas necessary for education, such as coding, STEAM, artificial intelligence (AI), and information and communication technology (ICT).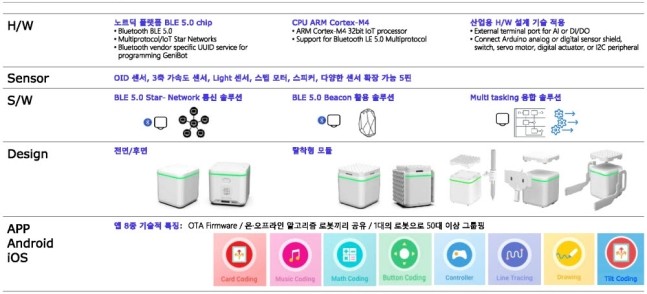 Using the 'Star Network' technology applied in Bluetooth 5.0 and the cloud, it has two-way interoperability, and the design compatible with Lego allows it to actively draw interest and motivation, which is the core of education. Of course, it is nonsense to become a world-class ICT talent just by learning with the 'GENIBOT'. But at least the core is that we have broadened the scope of values to achieve the ICT education that students, teachers, and parents need and enjoy.

-Extensibility and versatility are impressive. What is the scope of the education that GENIBOT can be expanded?

▲ Kindergarten and elementary school students are the core, and middle school and high school students are available. Of course, education is also possible for adults, but I think that the related part needs to be expanded because it is closer to the purpose of student education than technology development from the beginning.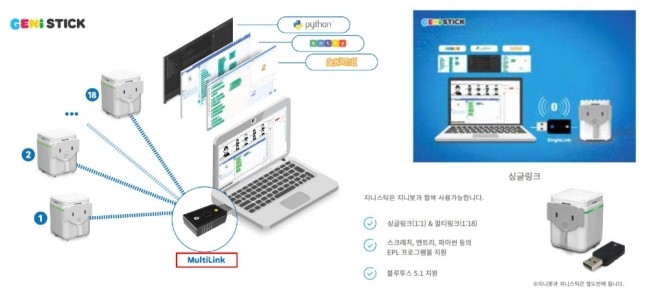 -I know that you are concentrating on platform development. Can you introduce it?

▲The name is LIMS. Briefly, it is an interactive education platform based on a real-time video solution. It is being developed with the idea of filling in the parts for customized education such as mutual feedback, evaluation, and analysis, which remain challenges in the transition of digital education methods so far.

Web RTC interaction-based technology applied with TLS 1.2 or higher end-to-end encryption channel, WSS HTTPS encryption protocol, etc. It implements overall functions such as check.
Like the linkage with the GENIBOT, it is thought that it will go one step further from the existing platform suitable for video conferencing and achieve an educational field that is not limited by time and space.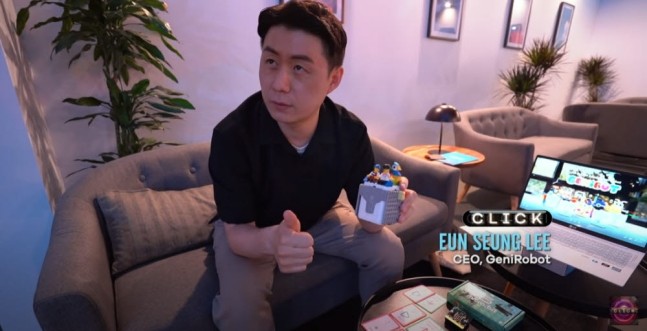 -What is the strong points of GeniRobot that are in the spotlight among startups?

▲ I think the first is to be recognized abroad along with the development efforts that have been steadily progressing since the foundation in 2019.

We made efforts in various fields such as interactive real-time video education system using Web RTC, web socket-based data interworking interface standard development, model analysis for voice quality deep learning model design, and application of integrated parts through multi-tasking technology. As a result, it achieved 7 domestic and international certifications, including Bluetooth 5 certification, and 7 patent registrations and 3 applications, for the first time among educational models.

Immediately after its launch in May of last year, it achieved cumulative contracts of $840,000 and exported $590,000. In addition, a joint venture was established in Thailand this year, and the establishment of an overseas joint venture and assembly plant in Poland is proceeding smoothly.

-There are many changes in the way of education. How do you view it as an EdTech expert?

▲It seems that the key is that it is not constrained by time and space. Even now, many boundaries have been broken down, but I think it will accelerate even more. Real-time classes that transcend time and space, such as the MIT Open Class in the US, are expected to appear and become a trend.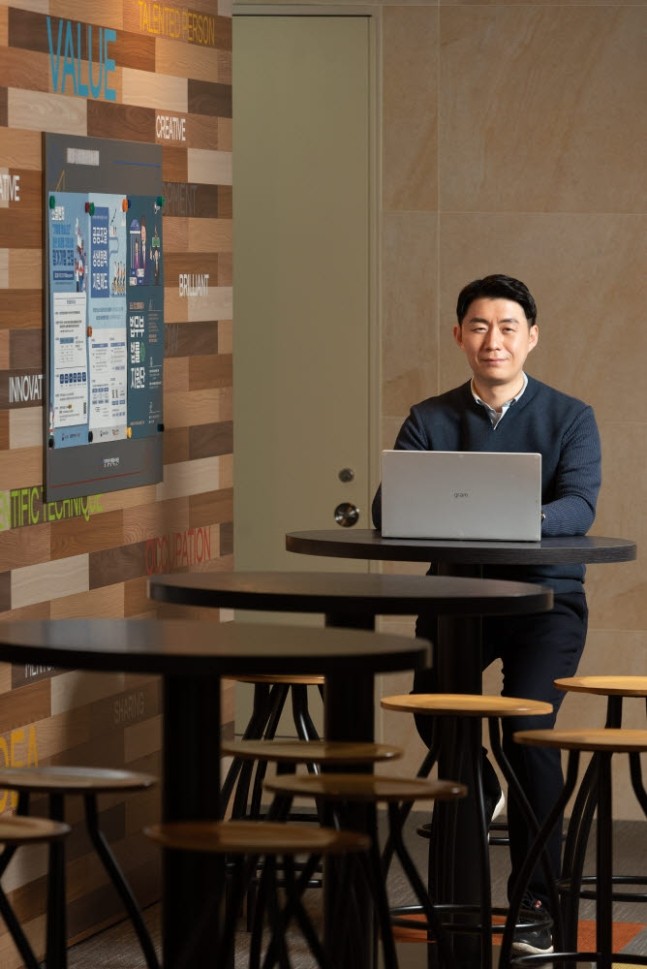 -What are the barriers to education transformation in the era of the 4th industrial revolution?

▲ First of all, from an overseas perspective, each country's education standards and policies may be different. Although English, the official language, arts and physical abilities, etc. are different, each country has different goals, so it can be a bit of a hurdle in the curriculum or educational method. It would be the absence of an appropriate framework from the overall perspective, including domestic. The results of efforts to overcome the existing online limitations are coming out one by one, but it is still not enough.

-What is the direction of GeniRobot in the flow of education change?

▲ Socially and culturally, in the era of the 4th industrial revolution, interaction is inevitable along with the precondition of transcending time and space. The key is how well you can implement such an interaction in a non-face-to-face setting.
GeniRobot believes that it is best to support these demands by immersing in development more based on the LIMS platform, which is currently in beta testing, and GENIBOT, the main product. In addition, the connection with the domestic and foreign education market will also be considered. We hope you will look forward to the synergy that our front-line experience and our technology will show.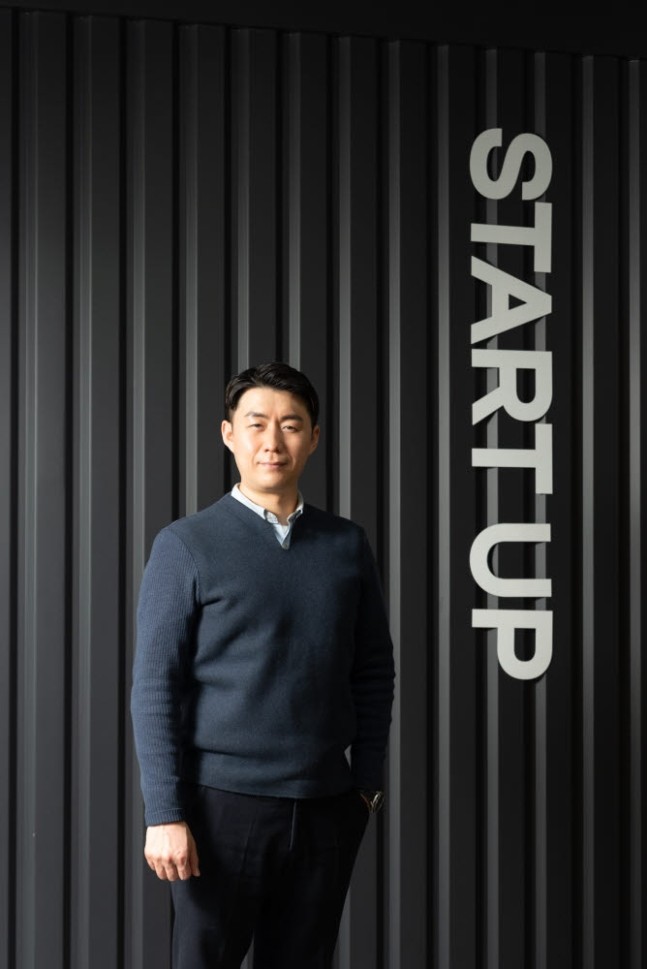 -What are your plans for the future?

▲ In addition to 288 educational contents, we will take active steps to meet the demands that arise in the education field directly through strategic partnerships with companies of the same kind, such as Genius Education and Globe Point. I would like to meet you quickly with the linkage of educational software (SW) such as milk tea and home run, and we plan to approach it in the form of virtual reality (VR) or metaverse. At the same time, we plan to further expand our overseas business areas. Ultimately, I want to expand related exchanges not only with the employees, but also with everyone inside and outside the industry. Lessons learned from three failed in own businesses in the United States are leading to the present. I plan to be more active as I received a lot of help.

By Staff Reporter Dongsun Park (dspark@etnews.com)