Hyundai Motor plans to build its full electric vehicle lineup by 2025, three years earlier, by 2022. In accordance with the accelerated EV conversion strategy, it will introduce six new electric vehicles of various genres, from compact cars to multi-purpose vehicles, by next year.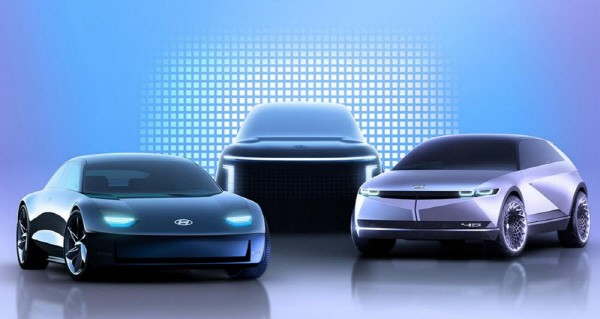 Hyundai Motor recently introduced its EV business strategy to major overseas institutional investors and announced that it will introduce six new EVs by next year. This is the first time that Hyundai has presented a detailed schedule for new car development and mass production since it announced the European EV conversion strategy in 2035 earlier this month. Prior to this, Hyundai Motor announced its mid-to-long-term strategy for EVs this April and that it would introduce more than 12 EVs by 2025. It is3 years shorter than the past announcement; it is unusual that Hyundai advances development and mass production schedule of new EVs by 3 years. To develop a new car, Hyundai invests billions of won in R&D over 4-5 years from planning to mass production. It is not an easy large-scale project.

Hyundai Motor's haste to launch EVs is analyzed as its will to achieve economies of scale faster than its competitors. Behind this background lies confidence in technology. Hyundai Motor has secured E-GMP, a dedicated platform for EVs and 800V ultra-fast charging technology. Increasing the number of vehicle models can maximize production efficiency by off setting and reducing development costs.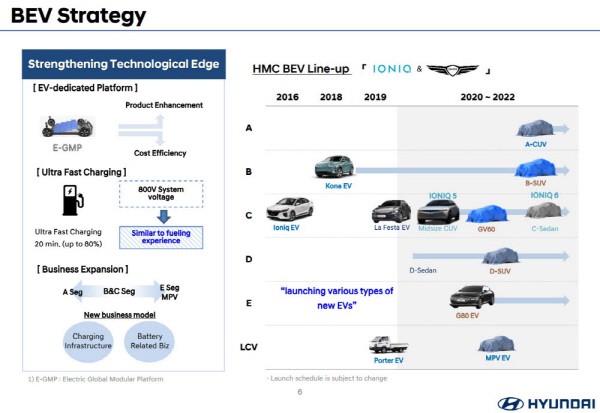 The plan includes six types, from ultra-small car class (A segment) to large car class (E segment), and light commercial vehicle (LCV). When six models are released, Hyundai Motor's EV lineup, including IONIQ and Genesis, will double from 6 to 12. Among the six new models, Hyundai has revealed the names and specifications of two models, the Genesis GV60 (C-CUV), which will be released this year, and Ioniq 6 (C-sedan), which are preparing for mass production next year. Hyundai Motor has not disclosed detailed information about the remaining four new models, which include micro crossover utility vehicle (A-CUV), small sports utility vehicle (B-SUV), semi-large sports utility vehicle (D-SUV), and multi-purpose electric vehicle (MPV EV). A-CUV will be a Casper-class EV, and B-SUV is expected to be the successor to Kona EV. D-SUV will be Ioniq 7, which is currently under development. As the first new car to be known for development, MPV EV is likely to have a Staria-based EV. In addition to the 6 models, Hyundai plans to add various derivative EVs based on existing vehicles.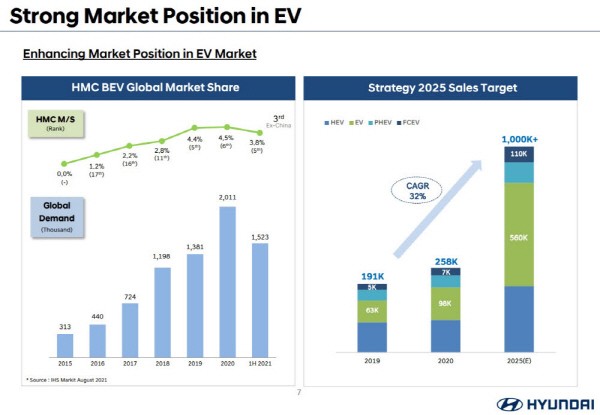 However, Hyundai Motor did not increase the target for future EV sales in this investment strategy announcement. It aims to achieve a global market share of 10% by selling 1million electrified models (including HEVs) by 2025. In the 1H of this year, Hyundai Motor ranked 5th with a 3.8% share of the global electric vehicle market excluding China. Prior to this, Hyundai Motor Company announced its plan to achieve carbon neutrality in 2045 at IAA Mobility event in Germany on the 6th of this month and declared a full transition to electric vehicles. It announced that it will complete electrification by 2035 in Europe and in other key markets by 2040. Hyundai aims to increase the proportion of EVs sold worldwide to 30% by 2030 and 80% by 2040. Genesis has also announced that it will replace all models with electric vehicles including FCEVs by 2030. It is the fastest among major global players.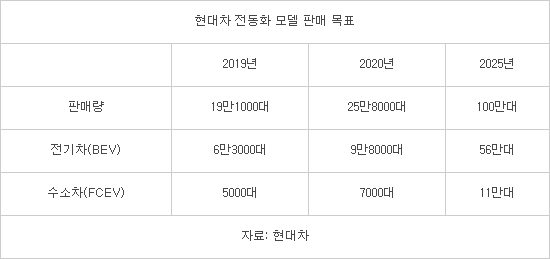 By Staff Reporter Chiyeon Jeong / chiyeon@etnews.com