Samsung Electronics to adopt it for next year's TV lineup
Applied to Japanese Sony TV... recognized for performance
China-led large panel market sets out for counterattack
Samsung Display is setting out to reclaim the lead in the large display market with Quantum Dots (QD). Starting from November, Samsung Display will begin mass production of 'QD displays', while Samsung Electronics will release a TV equipped with this panel next year. QD is the next-generation large-scale display that Samsung has pointed out as the future source. It is a paving stone to replace the liquid crystal display (LCD) business that has become a red ocean. This is drawing attention as Samsung starts counterattack against China's dominance of the LCD-focused large display market.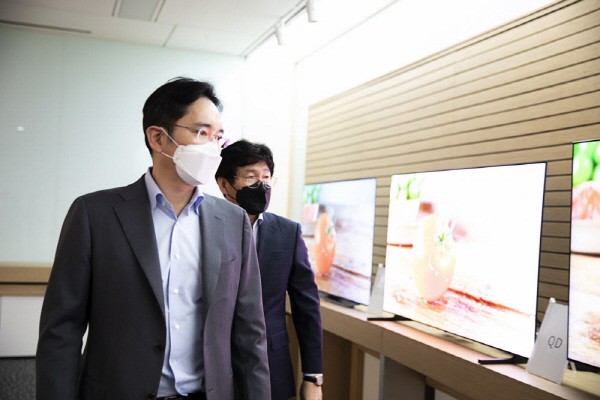 It was confirmed that Samsung Display decided to mass-produce QD displays from this November and ordered materials and parts for panels. An industry official well aware of the matter reported on the 27, "We confirmed mass production for November and began material production accordingly." Samsung plans to manufacture QD displays and supply them to Samsung Electronics. Several industry insiders said, "Samsung Electronics' QD display has been adopted for next year's TV lineup." In addition to Samsung Electronics, Japan's Sony is also known to make TVs with QD displays.

Samsung and Sony are the world's top 3 largest TV manufacturers. That QD display is applied to new products from Samsung Electronics and Sony means that display performance has been recognized. It is too early to predict the outcome since it is before the product launch, but this means that both companies have taken a very meaningful first step.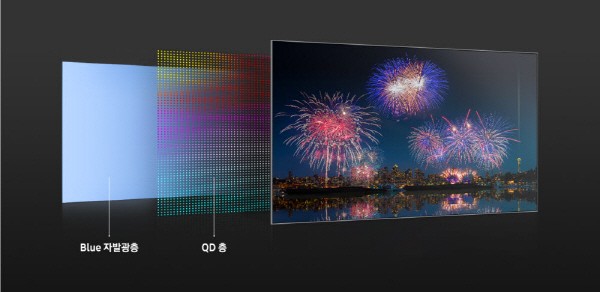 Samsung drew internal and external concerns over the absence of a large display, as the leadership of large displays used in TVs has shifted to China. Thanks to government support, Chinese companies has dominated the global market for LCDs mounted on TVs. The LCD market was expected to decline due to oversupply, but the demand surged due to the COVID-19 pandemic. LCD prices for TVs have nearly doubled in one year.

Samsung, which had reduced LCD production to switch to QD display, faced a supply-demand issue and was almost under the control of China. Samsung had planned to stop LCD production at the end of last year, but it eventually extended it twice until the end of next year after the end of this year. A Samsung Display official said, "It is true that we are planning to mass-produce QD displays in the 4Q of this year, but we cannot confirm the specific schedule and customer companies." A high-ranking Samsung Electronics official said, "We are reviewing the application of QD, but we have not decided on a specific release schedule yet because we need to check the yield of the display a little more."

<Terminology> QD display = A panel with a quantum dot (QD) color filter on top of a blue organic light emitting diode (OLED) that emits blue light. It realizes images through nanometer sized QD particles. It has excellent color reproduction, contrast ratio, and energy efficiency compared to LCDs.

Reporter Kun-il Yoon benyun@etnews.com , Reporter Geon-ho Kwon wingh1@etnews.com