Samsung Electronics TV sales reach 50 million units
Up to 1 million units per year... only at 2.5% level
Raised the possibility of using LG WOLED panel
Cross-sale synergy expected through cooperation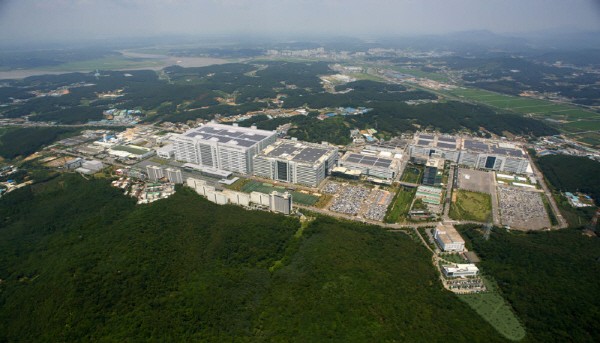 Commercialization of 'quantum dot (QD) display' is positive news for the domestic display industry. This is because an important steppingstone has been laid to recapture the large-scale display market leadership that was lost to China. China has dominated the large display market with liquid crystal display (LCD) as a foothold. In 2019, BOE beat LG Display to become No.1 LCD company, and experts also predict that China's LCD market share has already exceeded 50% and will reach 75% by 2025.

As the LCD market became a red ocean due to China's entry, domestic display companies converted their business to next generation displays. Samsung prepared QD display and LG Display prepared 'white organic light emitting diode' (WOLED). Samsung's mass production of QD displays and launch of Samsung TVs are significant in that they stand at the starting point of regaining their influence in the large display market for domestic companies and even South Korea.

But it's not just a rosy future. QD display still has much to improve. The biggest concern is limited production. Samsung Display's QD production capacity is 30,000 sheets per month based on the 8.5th generation glass ledger. Converting this to a 65-inch TV, it can produce up to 1 million TVs per year. Aside from the ratio of fair-quality production, or the yield, 1 million TVs are only 0.5% of the global TV market where 200 million are sold a year. It means Samsung Display's QD production capacity has limited influence on the market, even if QD is a high-quality display. If a strong LCD trend continues without expanding QD lines, it may not be easy to regain large display market leadership from China.

The limited production volume of QD is also a concern for Samsung Electronics, since it can produce only 1 million TVs even if it purchases all the QD displays released from Samsung Display. Samsung Electronics' annual TV sales reach 40-50 million units. It sells only 2.0-2.5% of the total TV sales even if all QD displays are purchased and made into 100% TVs. 1 million units are insignificant to Samsung Electronics even if QD display TVs are sold as the highest-priced premium products. It is known that Samsung Display is aiming for 60% of QD display yield for mass production by this November. This means its facility production capacity is 1 million TVs per year, but it aims for 600,000 units of actual shipment capacity.

Samsung Display must supply QD displays to Sony as well as Samsung Electronics. This means Samsung Electronics' purchase may not be able to reach even 500,000 units per year.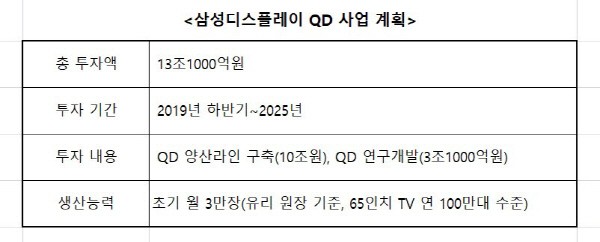 This raises the possibility of Samsung Electronics purchasing WOLED panels from LG Display, with an expectation to build a new TV lineup using Samsung Display's QD and LG Display's WOLED panels.

In fact, Samsung Electronics and LG Display discussed the purchase of WOLED last April. The Visual Display (VD) Division in charge of Samsung Electronics' TV business informed LG Display of its intent to purchase WOLED, and LG Display responded that it would actively consider it. As both companies' exchanges became known to the outside world, Samsung Electronics claimed that it had no plans to purchase LG's OLEDs, but working-level discussions between the two have continued.

The possibility of cooperation between Samsung Electronics and LG Display also attributes to the fact that Samsung Display's QD Display and LG Display's WOLED are OLED-based panels. Samsung's QD is a display with a QD color filter added to the blue OLED that emits blue light. LG Display added a color filter to the white OLED. Although they have different structures, it has been observed that Samsung Electronics can release QD and LG's WOLED into one new category product because it uses blue and white self-luminous materials as light sources. Ki-hyeon Kim, Director of Stone Partners, a display market research company, explained his analysis on the 27th, "The most important issue for Samsung Electronics is whether a stable QD display is supplied. While demanding QD expansion, it will probably be considering LG's WOLED panel to prepare for the shortage."

Samsung Electronics and LG Display's cooperation will allow South Korea to take lead in the future large display market. There is no display company in the world that commercializes next-generation products such as QD and WOLED, except for Samsung and LG, and Samsung-LG's cross-purchase of displays will exert a tremendous synergy effect between the two. Samsung Electronics' final choice is drawing attention on whether it will extend LCD production until the end of next year to push for QD expansion or decide to introduce LG Display's WOLED panel. Samsung usually holds a global strategy meeting to finalize next year's business plan in December after executive appointments in November. The time of decision is approaching.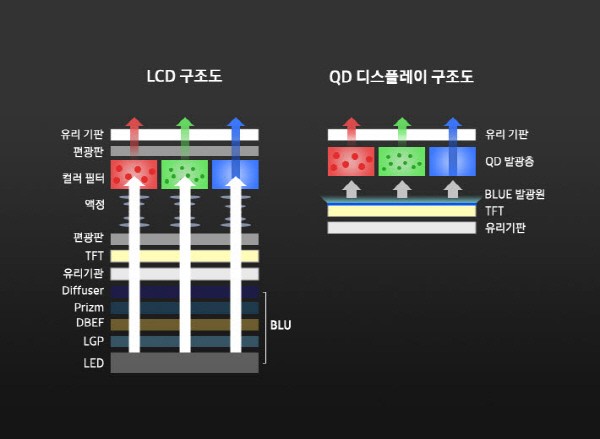 By Staff Reporter Gun-il Yoon benyun@etnews.com