Samsung Electronics resumed mass production of 'Galaxy S21FE'. Galaxy S21FE is a strategic product prepared by Samsung Electronics to boost smartphone sales in the second half of this year. It was planned to be released in August, but in June, production was postponed due to a shortage of semiconductor parts.

Samsung Electronics recently started mass production of the Galaxy S21FE. Theyplaced an order for parts for the Galaxy S21FE from last month and expectedtolaunch it globally in the fourth quarter of this year, whichwouldbearoundOctober. According to a domestic mobile operator, the domestic market plan has not been confirmed yet.

Samsung Electronics originally planned to produce the Galaxy S21FE from June for global launch in August. However, production was postponed in mid-June, just before mass production. This was because the application processor (AP), which acts as the brain of the smartphone, was lacking.

Samsung's interruptedproduction has had a ripple effect on the industry. It is extremely unusual for a new product that had been prepared for a year before to be stopped right before mass production, and the Galaxy S21FE is scheduled for mass production, and if there was withdrawal of the new product, there would be damages with stocks and purchased parts.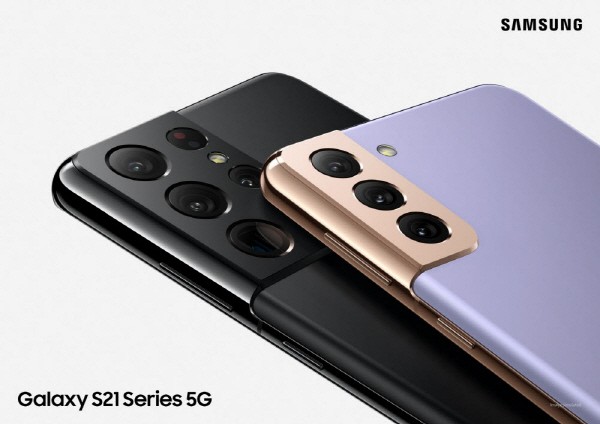 The Galaxy S21FE is an entry-level version of the Galaxy S21 released in the first half of this year, and it was planned to produce more than 10 million units with an emphasis on lowering the price while aiming for a premium phoneperformance.

Itwas expected that it would replace Samsung's flagship Galaxy Note series, and partners also set up business plans for mass production.

An industry official whoiswell-versedwith this issue said on the 22nd, "Itisknownthat considerationofpostponingthe release due to a lack of semiconductors, but the company has decided to release it sequentially as the demand for the Galaxy S21FE is substantial. A plan to release them sequentially by dividing them into categories such as North America, Europe, and other are asis likely to happen." It is interpreted that the AP shortage problem has been resolved to a certain extent.

Although the schedule is 2-3 months later than the original plan, attention is focused on whether Samsung Electronics will be able to achieve its smartphone business goal in the second half of the year as it resumes the release of the S21FE.

This year, Samsung Electronics was affected by a shortage of semiconductors due to the spread of COVID-19and manufacturing disruptions at its Vietnamese factories. Although the recently released foldable smartphone is getting a good response, the sales of the foldable phone are limited due to its high price. Samsung will also not release the Galaxy Note seriesthis year, which sells more than 10 million units annually.

As the Galaxy S21FE is expected to play an important role in expanding sales and securing market share, Samsung is expected to launch an aggressive marketing strategy as the launch has been delayed.

By Staff Reporters Gun-il Yun(benyun@etnews.com), Jeong-eun Park (jepark@etnews.com)