Highly likely to apply 'GV60' to be released in 2H of the year
Hyundai Motor to diversify semiconductor supply chain
Samsung to attack the market by securing demand
To accelerate business cooperatio
Hyundai Motor Company will apply Samsung Electronics' vehicle image sensor to its premium model Genesis. This is the first case that Samsung Electronics' image sensor is mass-supplied to a finished vehicle and is a collaboration between Korea's automotive semiconductor-related leading automaker and semiconductor companies. As Hyundai Motor Company increases its semiconductor supply chain and Samsung Electronics secures demand for automotive image sensors, they can now speed up its market penetration.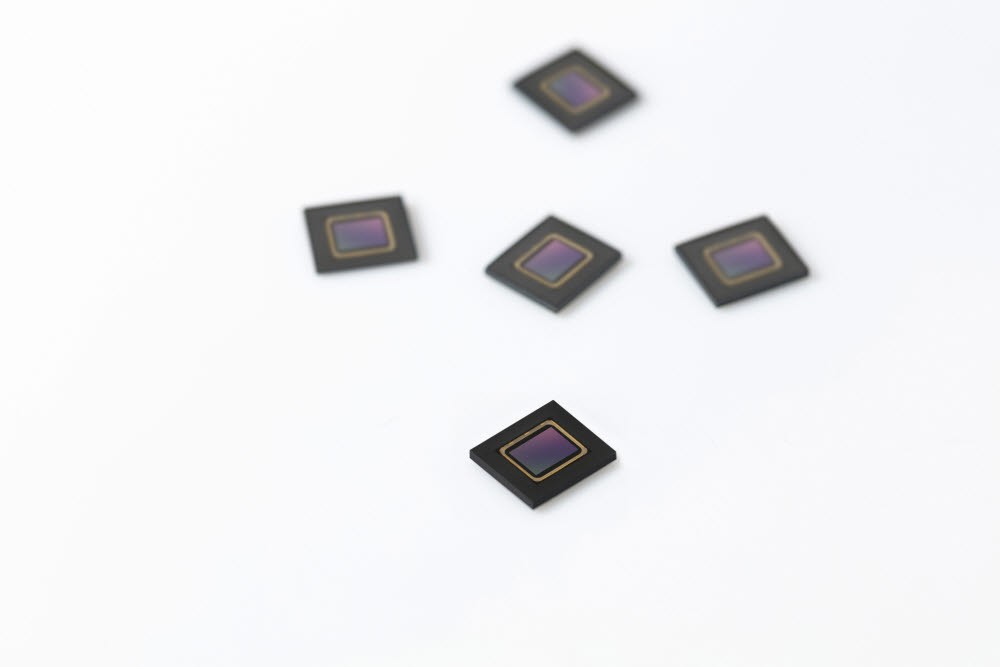 Hyundai Motor will apply Samsung's image sensor 'ISOCELL Auto 4AC' to the new Genesis model, highly likely to be Genesis' first electric vehicle 'GV60', which will be released in 2H of this year. GV60 is a key model that will lead the Genesis electrification. After GV60, the supply of Samsung image sensors will be expanded to other Hyundai Motor Group's new cars. It is reported that Samsung's vehicle image sensor has already been supplied to Hyundai Motor Company for testing since the first half of this year.

Released in July, ISOCELL Auto 4AC obtained 'AEC-Q100' certification, a reliability evaluation standard for automotive parts. With 'corner pixel' technology that arranges photodiodes of different sizes for each pixel, ISOCELL Auto 4AC provides clear high dynamic range (HDR) images in real time even in environments of huge differences in brightness, such as dark tunnels or underground parking lot exits.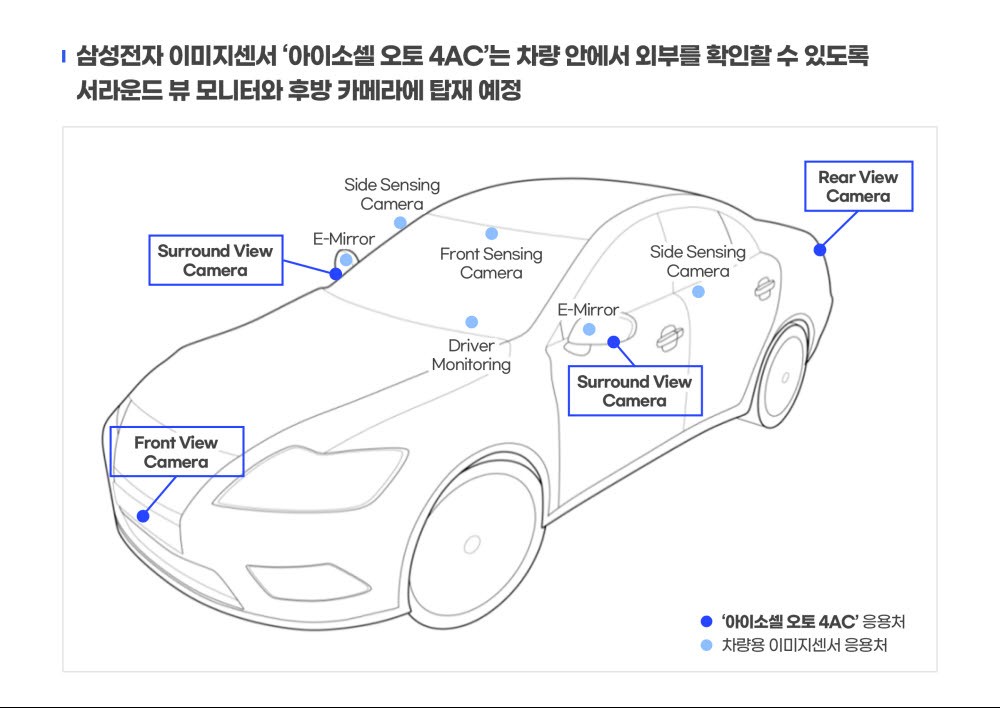 SOCELL Auto 4AC will be applied to the Genesis Surround View monitor and rear camera and used as a core sensor to check the outside of the vehicle. It has a resolution of 1.2 megapixels and can withstand temperatures from minus 40 degrees to 125 degrees.

Hyundai Motor appears to have set out to strengthen the semiconductor supply chain by collaborating with Samsung. It has secured a stable value chain as production has been disrupted by the recent shortage of semiconductors for vehicles.

Hyundai has mainly used ON Semiconductor products. The automotive image sensor market is led by ON Semiconductor's subsidiary, ON Semi-Aptina (market share of 38.3% in 2020), which is chasing Omnivision (18.8%) and Sony (9.7%). Samsung Electronics will be able to expand its image sensor business from mobile to automobiles, secure stable demand sources and the world's 5th-largest automaker as customers, and change the market landscape.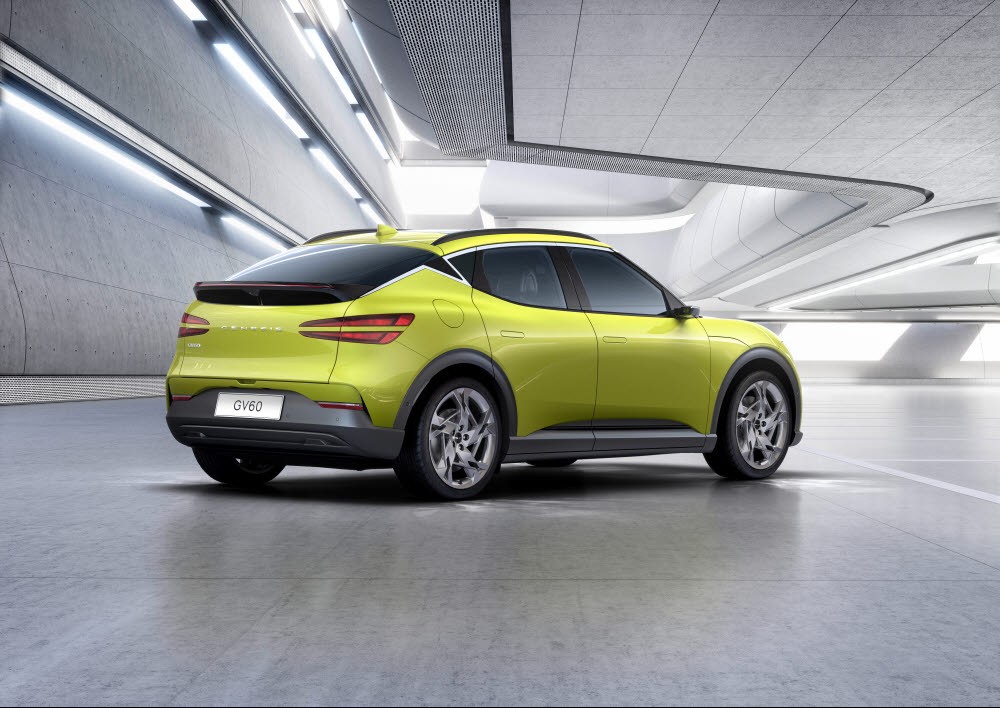 The two companies' collaboration between is expected to accelerate further. Hyundai Motor Company and Samsung Electronics joined hands this May to cooperate in supply and demand for automotive semiconductors. In addition to image sensors, their possibility of cooperation in various automotive semiconductor fields cannot be ruled out. Hang-koo Lee, a research fellow at the Korea Automobile Research Institute, said on the 16th, "The proportion of electronic parts in the future car industry is more than double that of conventional internal combustion locomotives, reaching 70%, but the domestic supply chain is weak. Domestic companies' cooperation in electronic components can serve as an opportunity to enhance the competitiveness of future cars. In this regard, Hyundai Motor Company and Samsung Electronics declined to comment, saying, "We cannot disclose specific matters related to customers and business partners."

By Reporters Dong-jun Kwon djkwon@etnews.com and Chi-yeon Jeong chiyeon@etnews.com